The Phygital Dialectic: Pure Artistry in the form of Fashion Mastery
An exploration into the recent Paris Fashion week and the world of fashion in the metaverse as examples of the wider technology-as-culture movement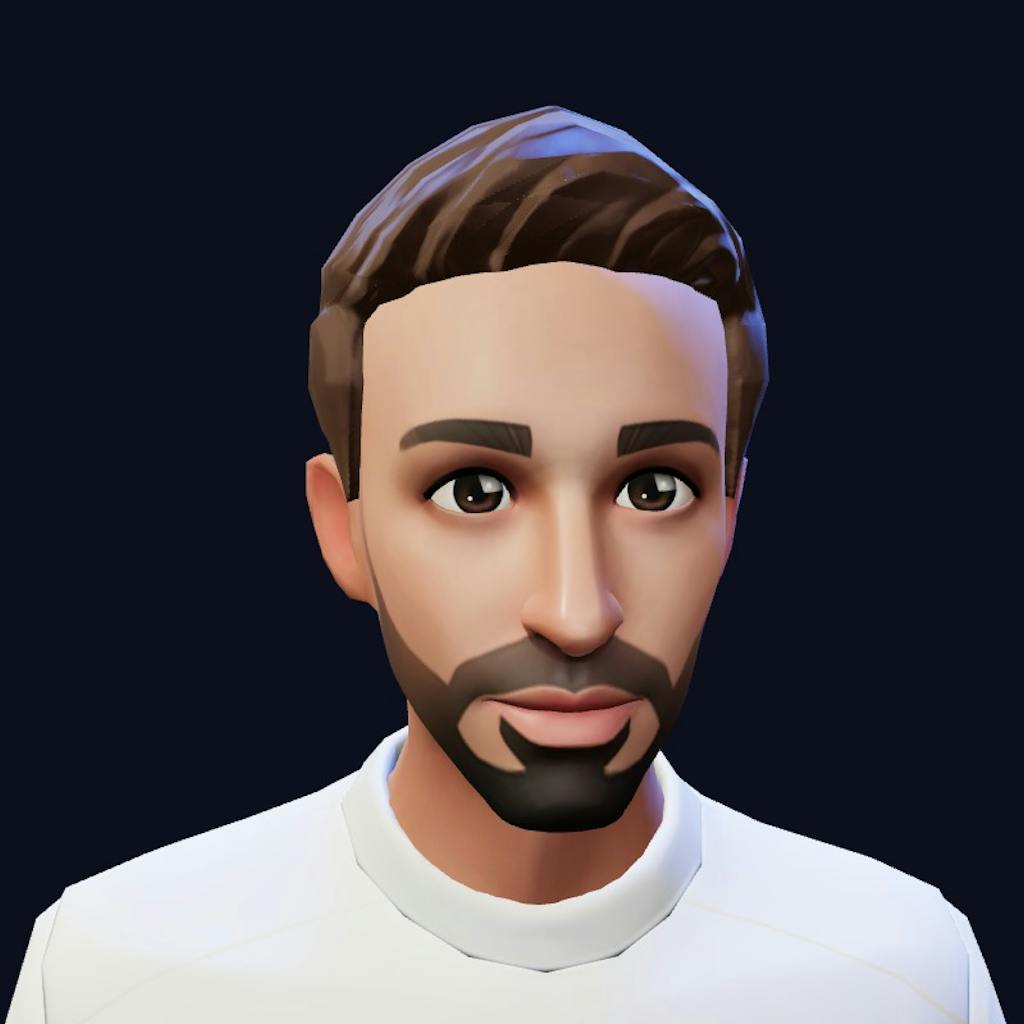 Last week, one night, in the darkness of my bedroom staring at the glare of my laptop screen, I witnessed a double-bill extravaganza of pure artistry in the form of fashion mastery.  My mind was blown away as I was reminded of how compelling fashion truly is. A wholly human act of social behavior, transcendent of normative restrictions, yet utterly evoking of specific "epochs".
As for metaverse fashion, it is clear "we" must strive to manifest emotional creativity that matches or exceeds that seen on the catwalks of physical Haute-Couture, nothing less. If not then why do it at all? 
Both real-life (IRL) and metaverse fashion will continue to inspire and influence one another further, as the technology-as-culture movement continues to grow, giving way for infinite creative possibilities in the realm of phygital wearability.
The two pieces of "content" I had come across were:
A post-modernist colourful celebratory homage to Virgil Abloh by the team that worked with him during his tenure. A giant playful "train-track" created by Playlab Inc., was assembled in the Cour Carrée of the Louvre Museum in Paris, France. A gamified representation of our inner child through a trans-media collage (short film, live band, marching band, Kendrick Lamar rapping next to Naomi Campbell with a miniature fan and of course "le défilé de mode"). A strong statement of recognition by a traditionalist Fashion House, of the influential contribution that people of colour and marginalised minorities have had on the industry, and the doors that Abloh knocked down to make Urban style regarded as High-Art.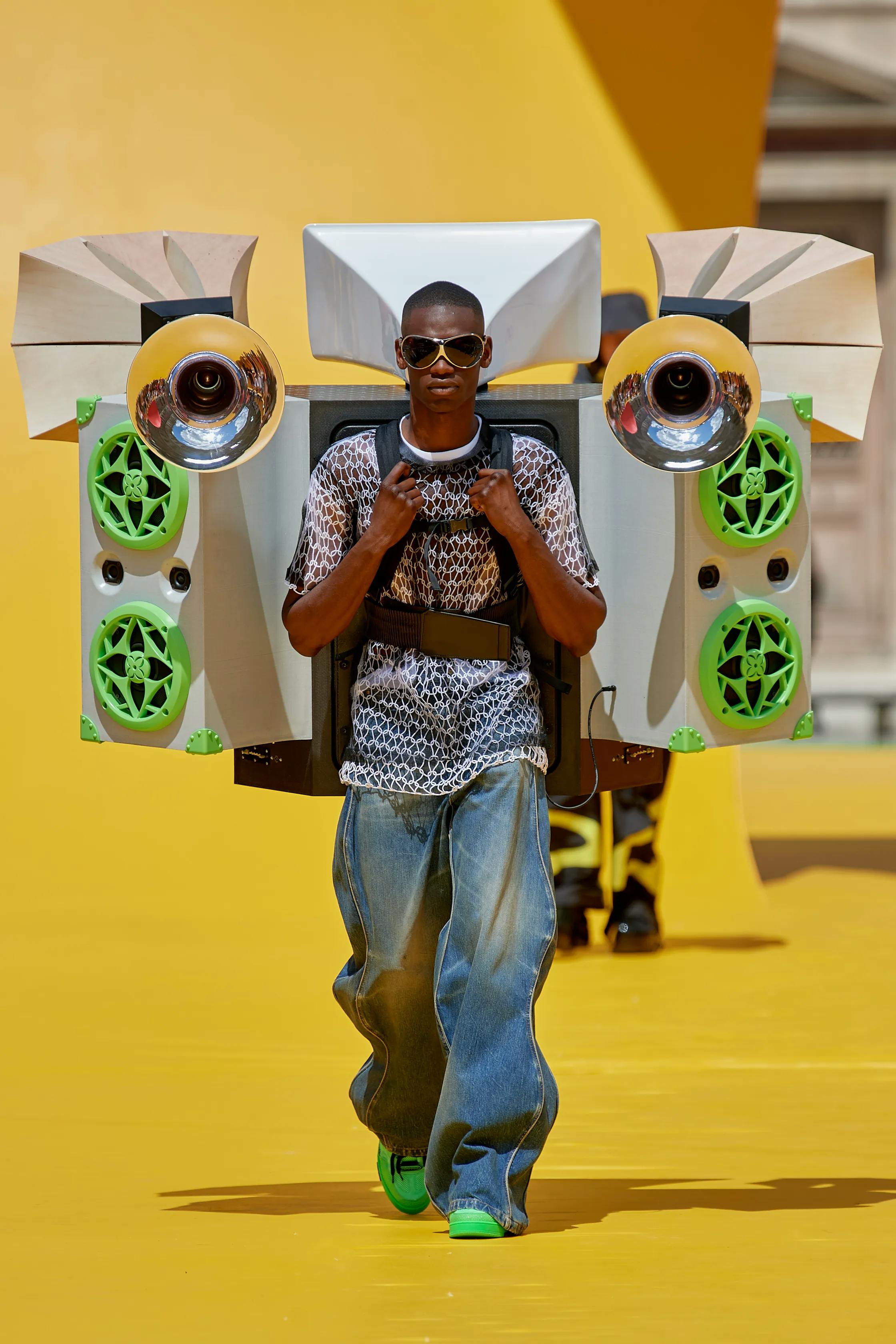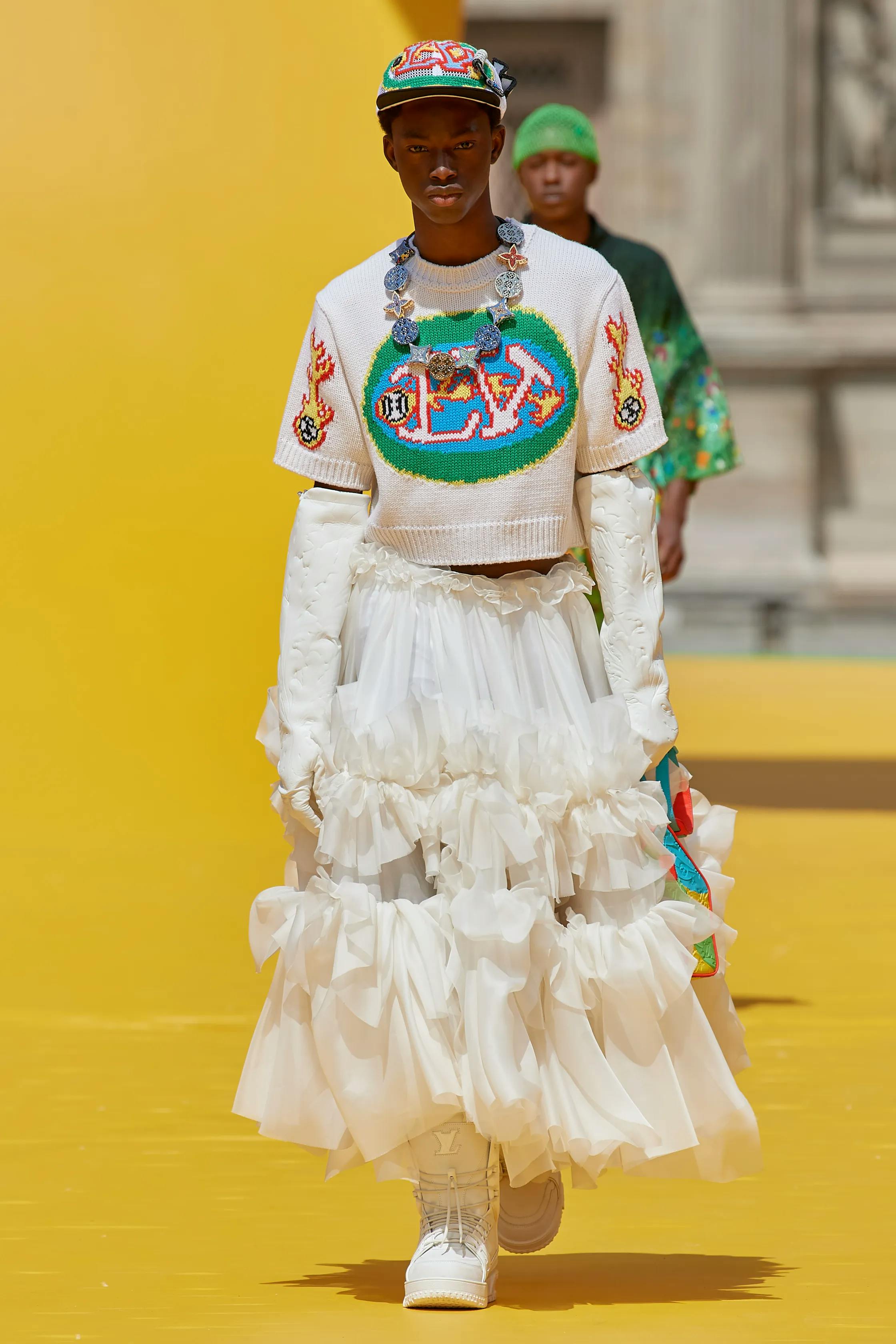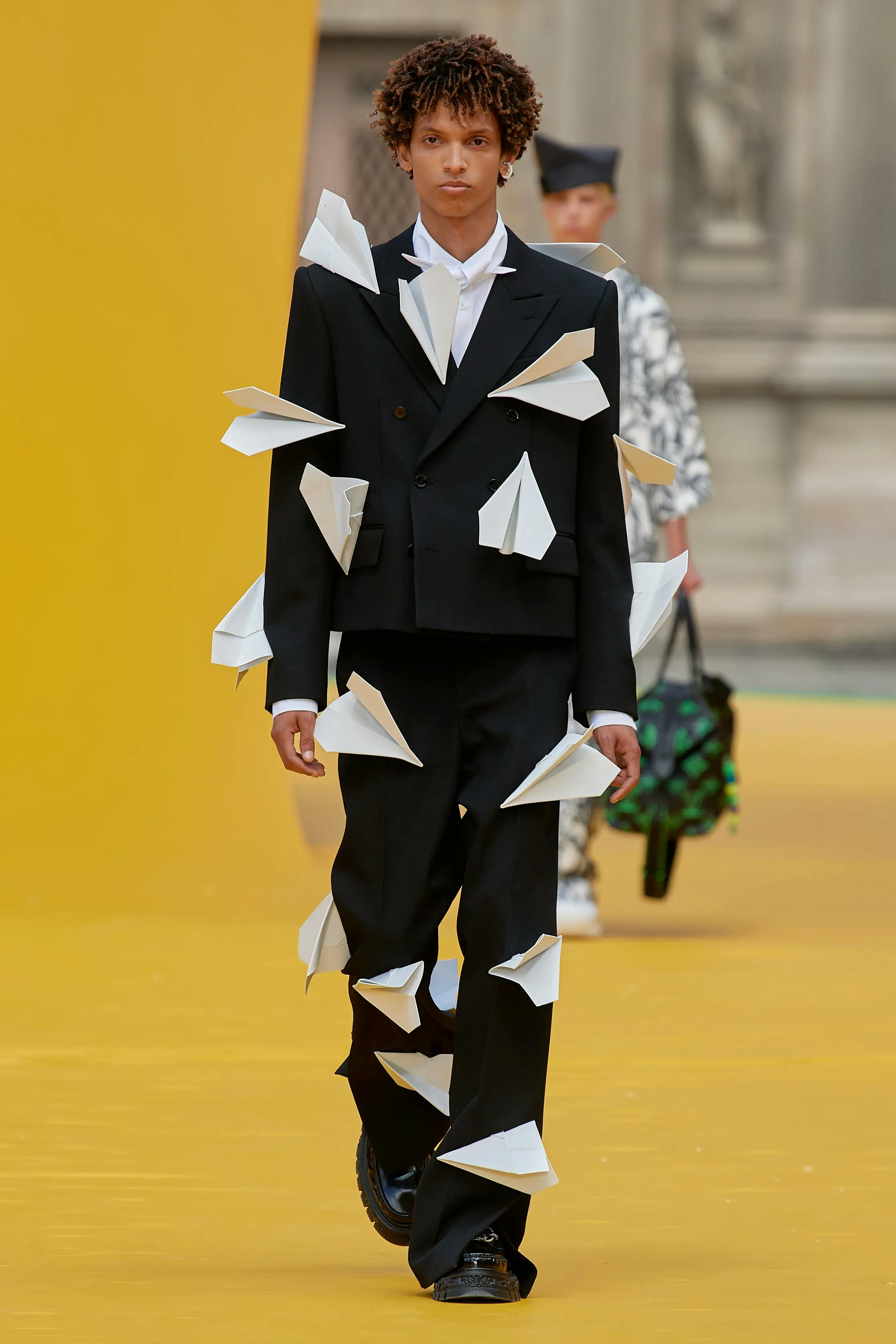 A minimalist powerhouse buffet of earthy-nudes and monochrome, set in the Camargue/Arles region, France. Narrated by pure melodic music of the likes of John Surman, atop a giant salt mountain with a zig-zag formation of models and garments moving like floating waves. The vibrant mind of Simon Porte Jacquemus was able to stage Simplicity at its most complex. 
There was intricate detail and camerawork that allowed us to be transported into a state of mindfulness. Following his previous shows on a beach in Hawaii and the Wheat-fields of the Vexin region, it is safe to say, the designer has a strong message about Nature but also an excellent cinematographic eye for staging.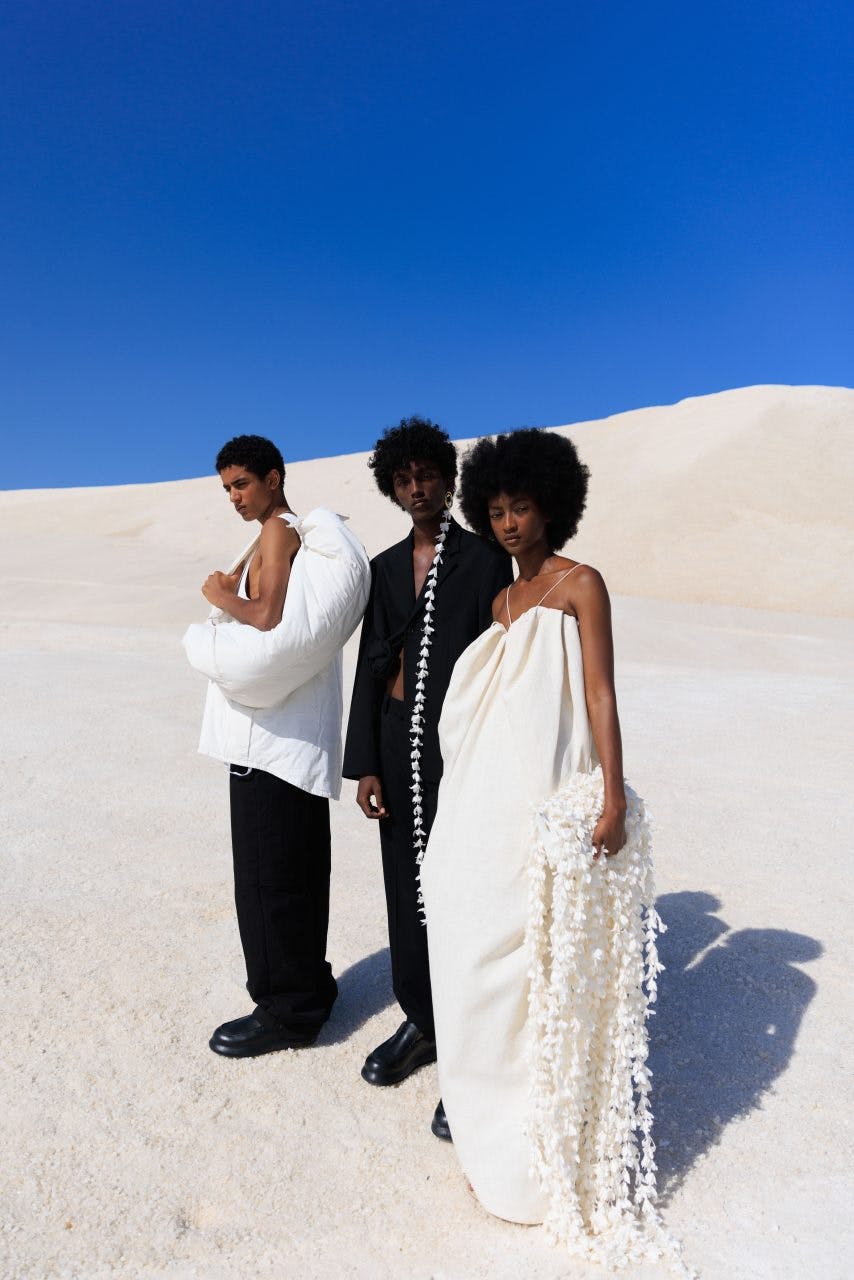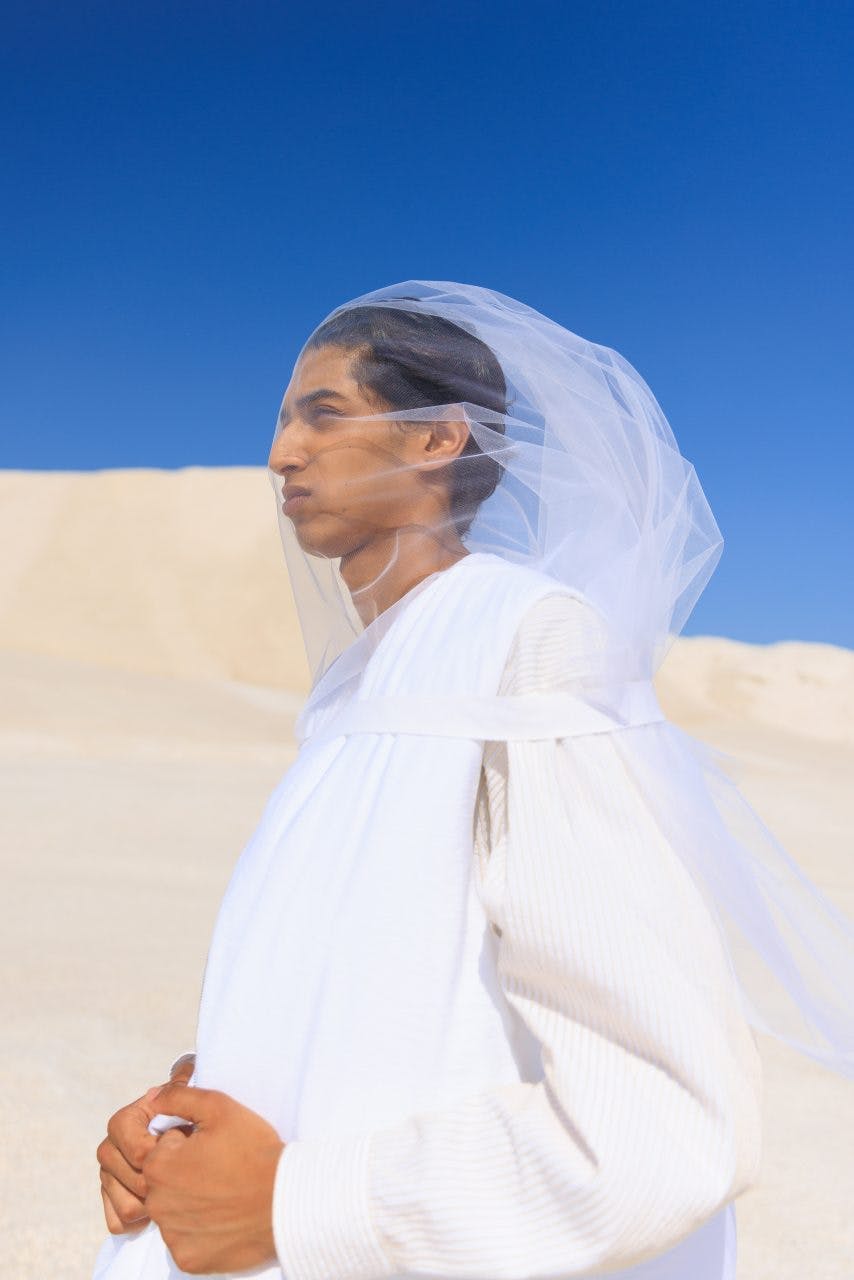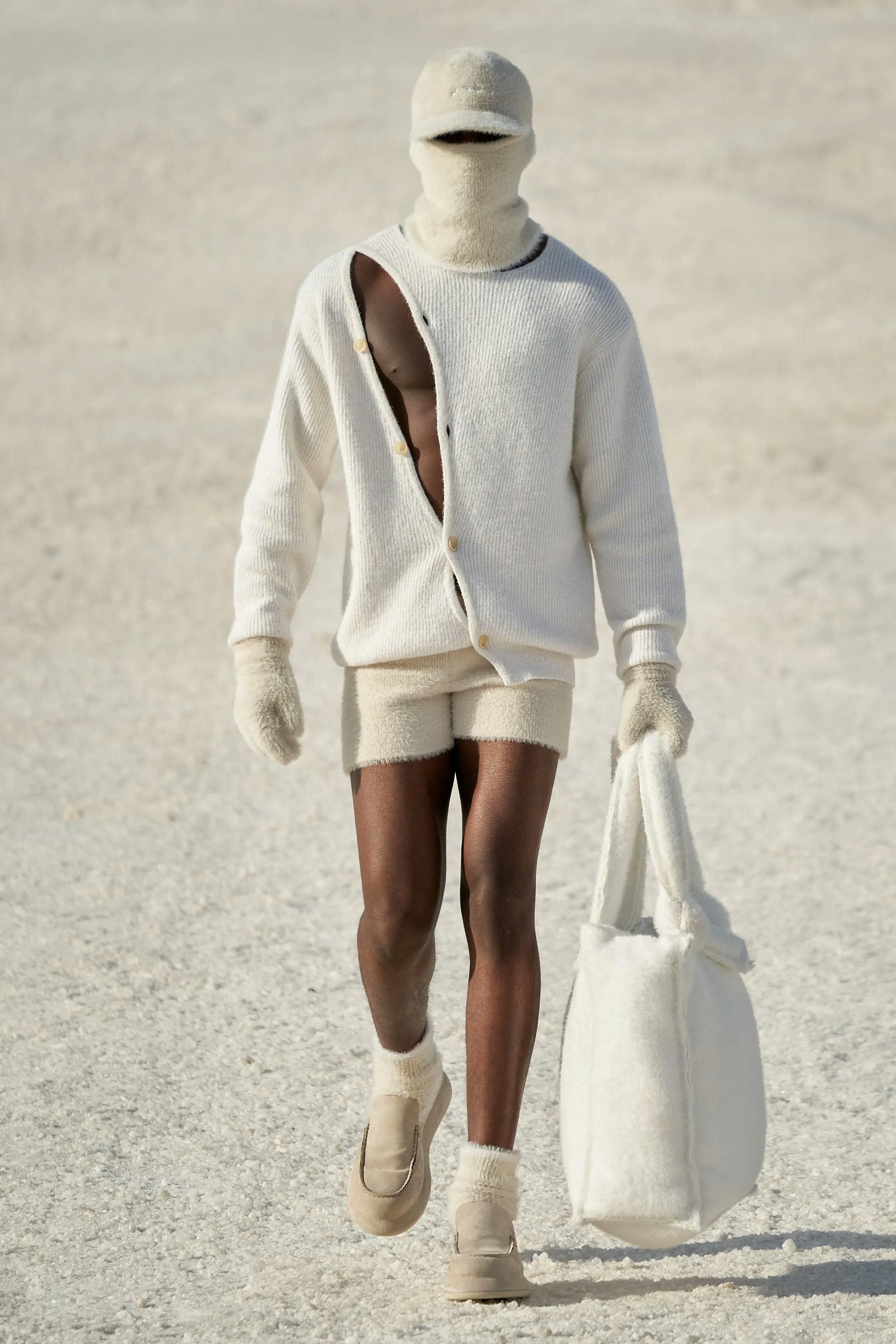 Both shows evoked a sense of surrealism, hyperreality and the realm of Gamification, disconnected from normative Fashion-Week constraints, a detachment from "reason", with reason. 
I decided to plunge into a digital rabbit hole, exploring other shows in this season's Fashion Week, in the search for fashion designers and brands that elevated the normative straight-line catwalk, whilst expanding on the harmony between physical and meta-digital — what has been coined the 'phygital.'. 
Exploring Phygital Fashion
The results were visually and philosophically very meta. From diverse models and a refreshing disregard for long-standing binary norms usually found in modern fashion, it instead presented gender-fluid, unisex, non-conforming apparel.
It was apparent with every show I viewed, that there was an industry-wide focused transition towards a phygital aesthetic, utilizing elements of a futurist, hyper-real, and digitally-charged visions of garments and culture. For example:
·   Marc Jacobs's humanoid-avatar-looking models wearing exaggerated formless jumpers
·   Balmain's Desert landscape digital backdrop, with playful giant staircases and a choreographed dance act, and immersive nature, sounds evoking a contrast between the Past and the Future ;
·   LOEWE's show described as "The real and the digitally reproduced" saw models walk in a vast white vacuum void of objects, perspectives or crowds, made for online viewing. Some of the apparel had plants growing off them whilst other garments doubled as digital-video screens ;
·   Rick Owens' show at the infamous Palais De Tokyo was an Egyptian-palace-inspired post-modernist collection, playing on the ideas of emotional perspective through the vastness, of space. Rick's unique punk-rock mantra culminated with a literal fireball being thrown into the Parisian water fountain as an act of fashion revolt — something straight out of a movie set or metaverse fantasy.
·   Glenn Martens  Y/Project show in partnership with Jean-Paul Gaultier, for the second time, used the playful technique of trompe l'œil motifs appearing on garments, giving illusions and mirages of imagery.
·   Marine Serre's show was almost dictated by the hypnotizing trans-music beat, and again, futuristic-post "old world" yet nostalgic of the gold and traditions of yesteryears… with stars young and old walking. 
·   Kim Jone's Dior show set almost inside a children's hand-drawn storybook, a flowery garden with 3D printed hats and technical gear-inspired garments, an ode to post-impressionism through a futurist lens  
The list goes on… 
Yet none matched LV and Jacquemus in terms of all-around artistry: true mastery in the form of collaborative creation of a singular vision, Simon's and Virgil's. The ability of these two shows to enter the world of artistic performance, with live art as a culturally mediated event, was proof of their excellence.
When importing fashion as entertainment into the metaverse, there is even more reason in gamifying a collection and presenting it through a trans-media approach, where the audience is also part owner, part producer. The opportunities in digital fashion are vast, if not to say limitless.
Yes, budgetary restrictions still exist (3D modeling, VFX…) but undoubtedly the ability for each and every one of us to create, own, and earn, has become democratized and facilitated beyond the previously tangible IRL.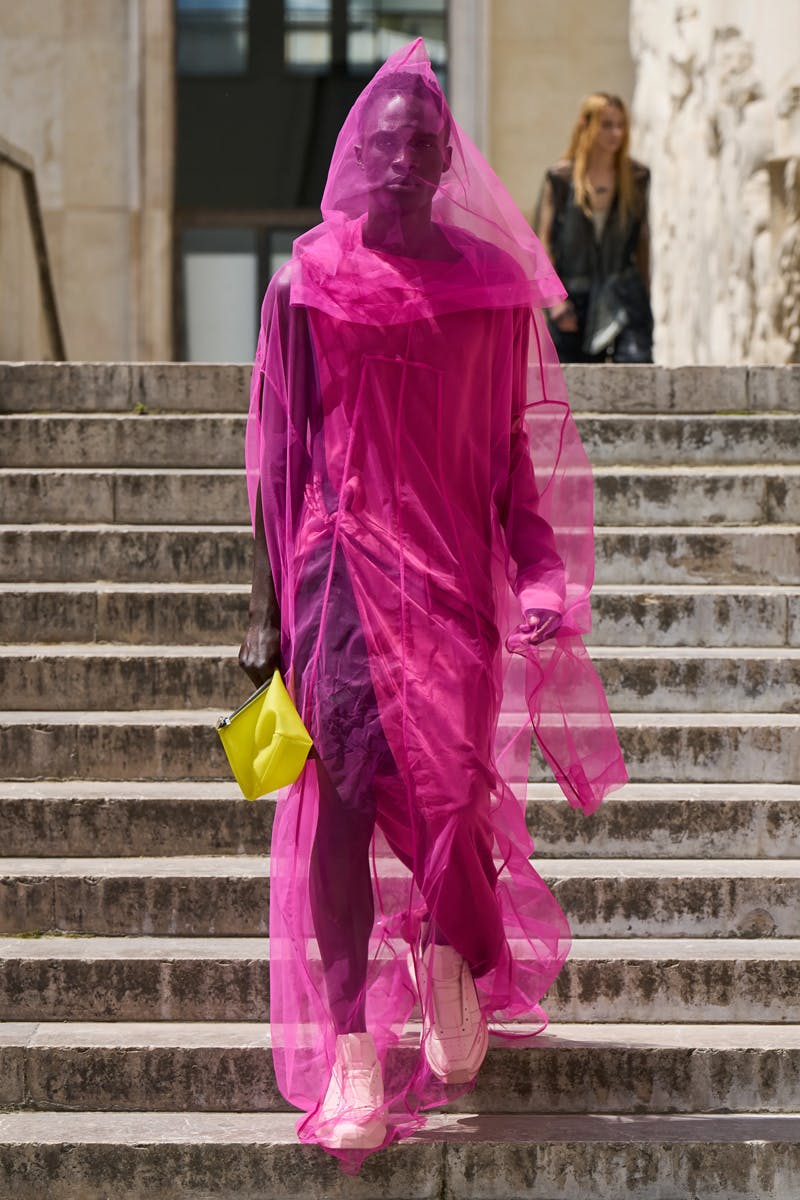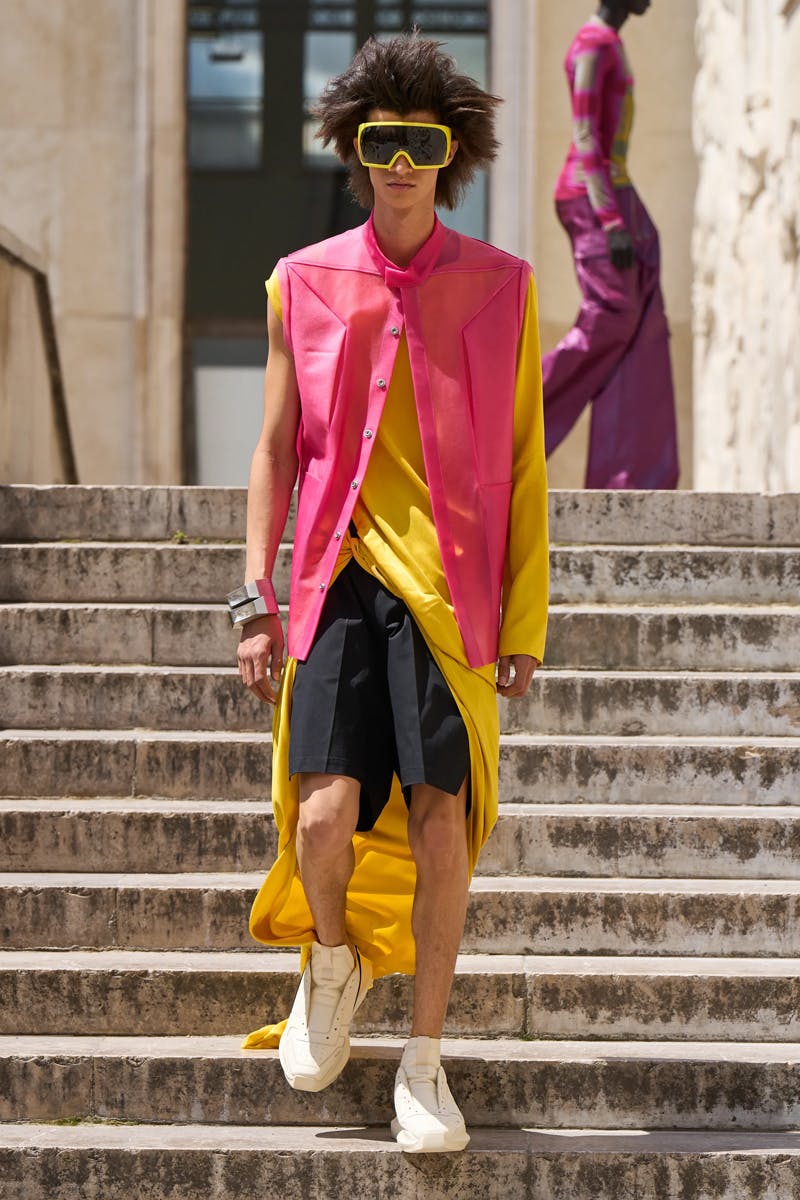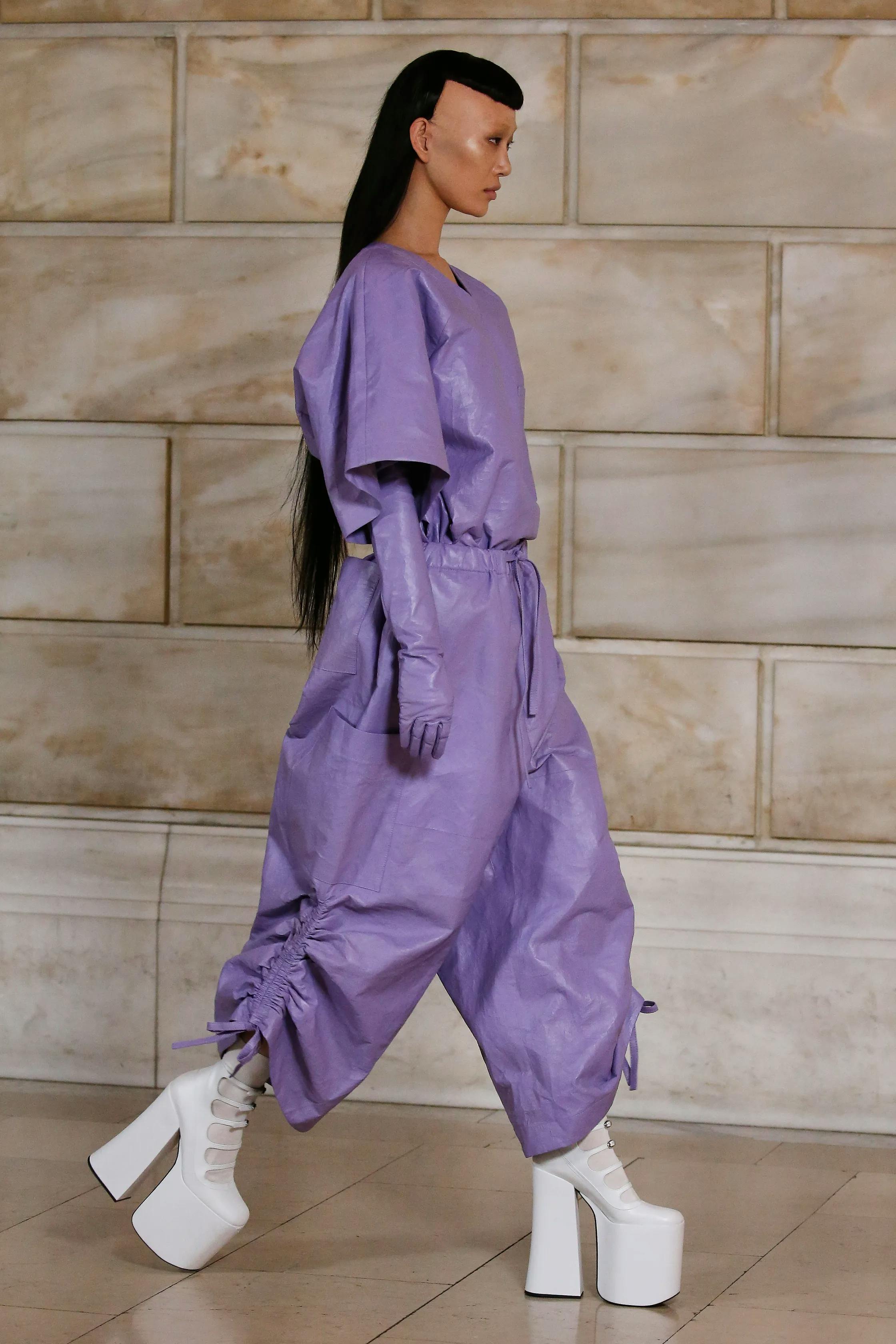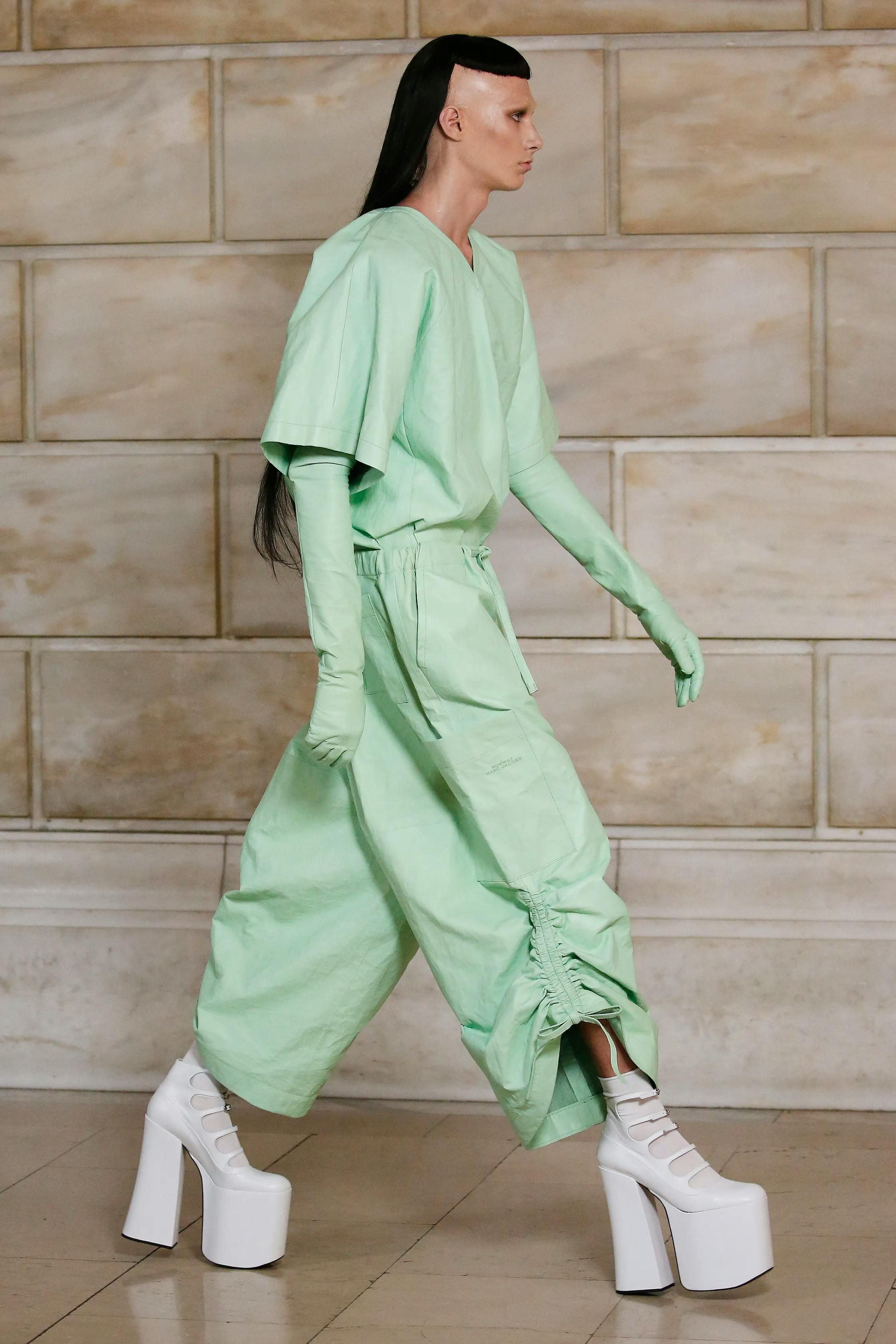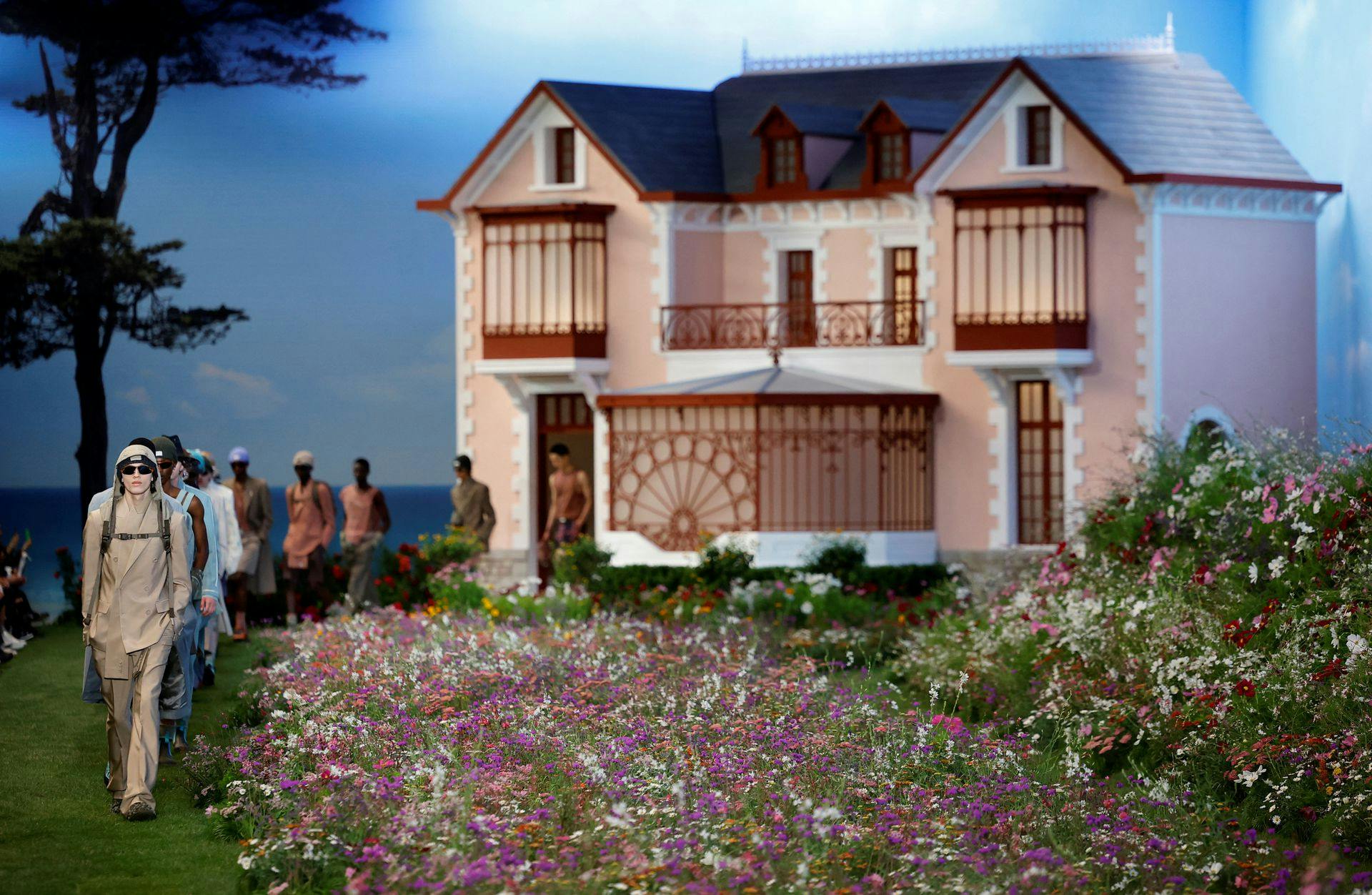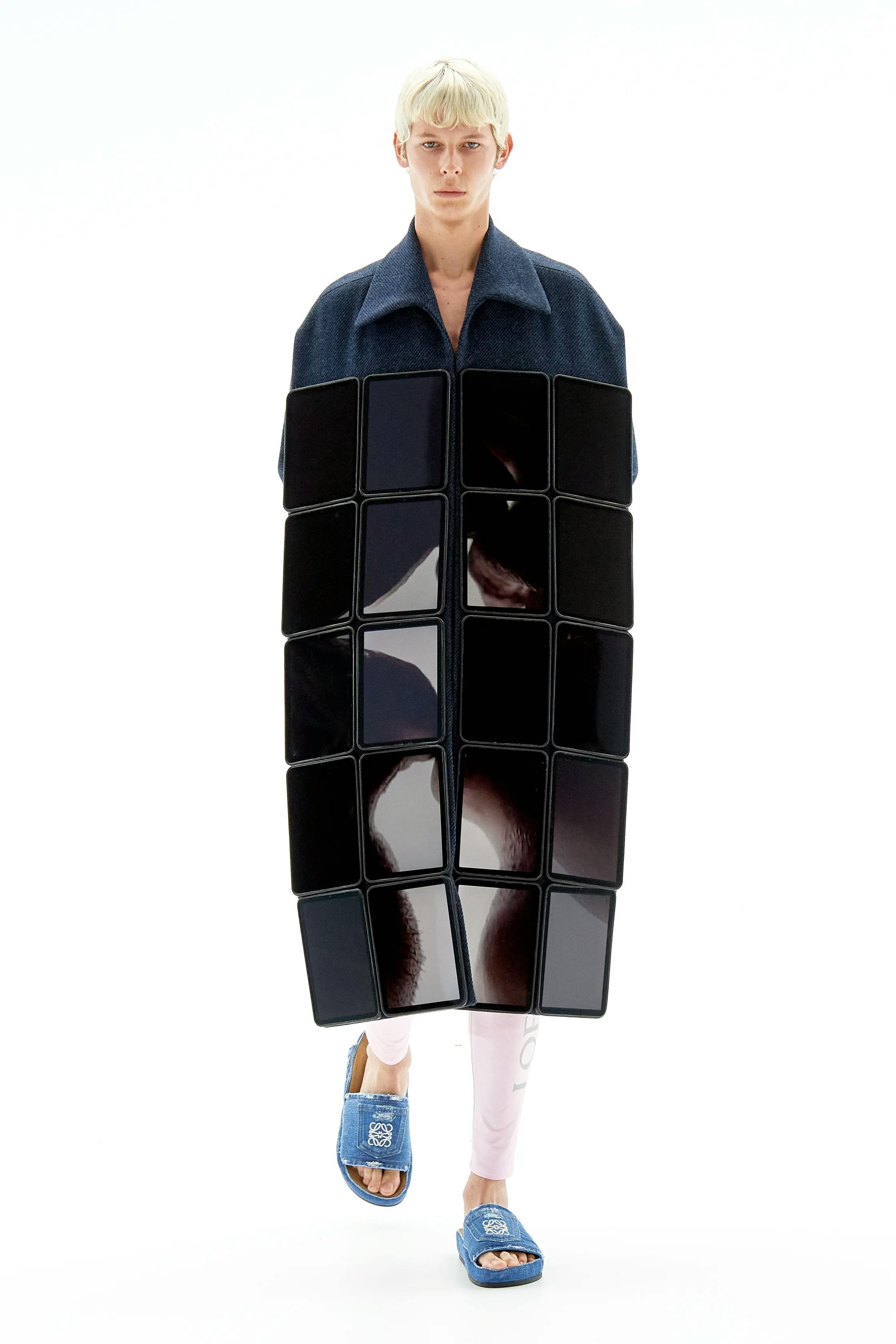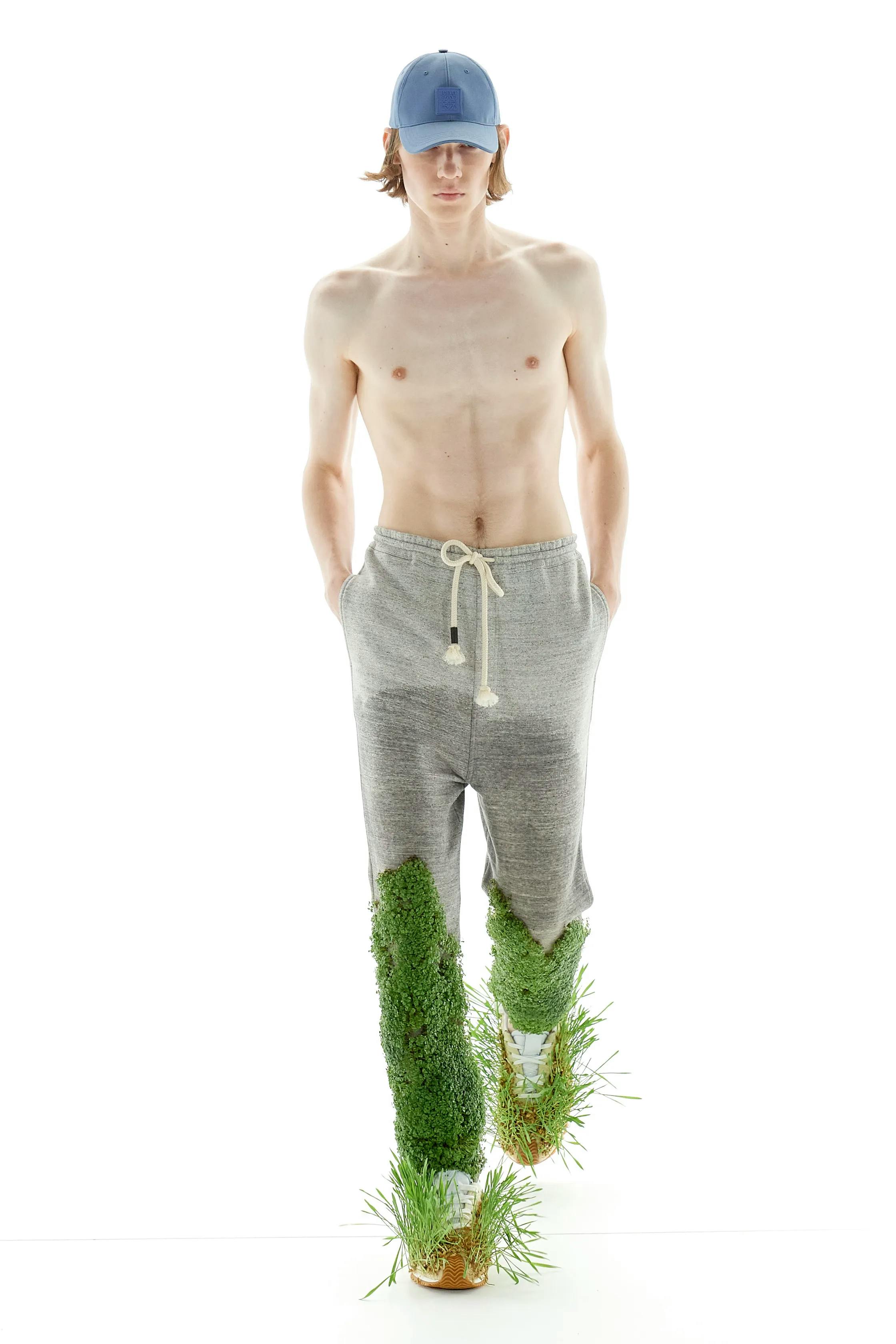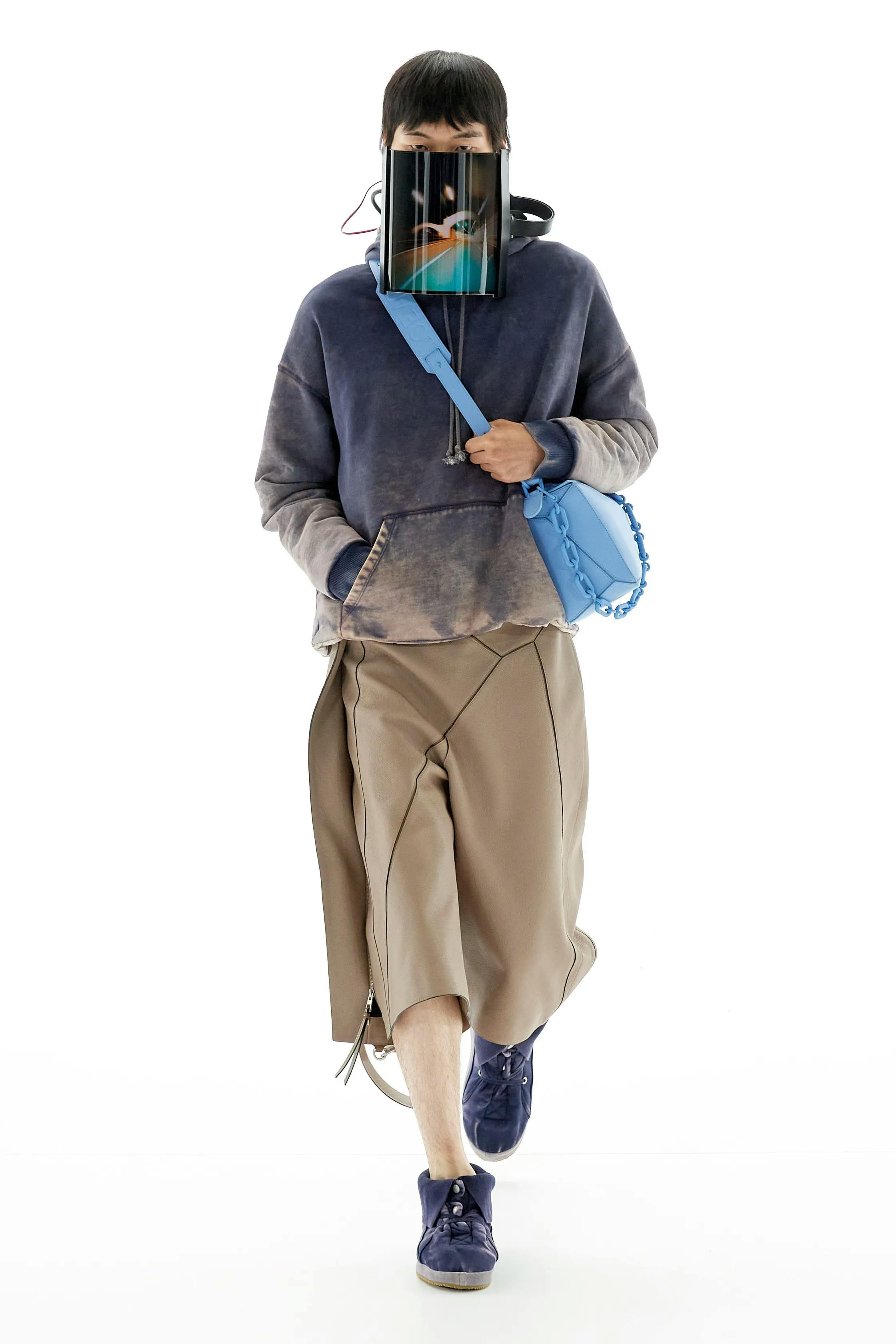 Digital Expression
One of my greatest inspirations from the world of philosophy is Jean Baudrillard, and his notions of the Simulacra and Hyper-reality, Bruno Latour's Actor-Network Theory, and Frankfurt School's teachings on the loss of Aura in Mechanical Reproduction. These communication theories are as meaningful today as they once were, and there is no doubt that the virtual and augmented reality add-ons that are popping up across our everyday life, have made the question of "What is real?" even more significant.
The subtleness of each and every thread fused together to produce holistic entities in the form of "garments", is one we take for granted as banal. But when focused on a genuine intricacy resembling magic, it can however be observed. The same can be said for each piece of meta-data and layer on photoshop, or a project on Marvellous Designer, in the world of digital fashion.
Jumpsuits and new-wave sneakers that morph Yeezy, Crocs, and Moon Boots, into comfort feet apparel, have replaced the heel, suit, and tie of yesteryears. The rise of streetwear into a luxury class is something we've all observed for years now. The insertion of screens, 3D printed material, and technology in fashion is becoming even more explicit and obvious too.
Fashion is a form of self and collective expression: From the semiotics of logos, symbols, and emblems, to the codes of colors, patterns, and shapes, the vision of an individual and the strength of a community can now define a "style" that reaches millions. One must not forget that what lands on the Runways of Paris, London, Milan, New York… is but an inspiration and manifestation of subcultures, and niche social groups – streetwear, urbanism, traditionalism, and of course digitalism.
The transformative impact of technology and "Covid-ism" are undeniable. The 30-minute Louis Vuitton show felt like a surrealist animation rather than reality. An homage to the late Creative Director Virgil Abloh, a collection entirely created by his team and pushed by the community, we're able to bring to life the designer's genius brand new vision of aesthetics, and boundaries of menswear.
For LV some of the clothes were undoubtedly inspired by the Metaverse and avatar aesthetics. I don't think it's a coincidence Jack Dorsey was sat in the front row seat and giant speakers on the back of models mirrored those seen on Decentraland avatars in Genesis Plaza. Or, that a VR headset was present on an actor's face in the opening scenes of the prelude short film.
Simone Porte's show albeit less reliant on overt colours to fill "the stage", utilized the vastness of space, distance, and depth of field, to orchestrate a mise-en-scene no less powerful. An elegant and masterful lesson in "less is more". The models, garments, and landscape again evoked a sense of distant future – Cyberism – a virtual – meta-reality where humans, humanoids, machines, and nature co-exist. I was transported to the Open-Metaverse, currently, a desert of few explorers, redefining what it means to visually and stylistically exist. But eventually, will be grounds where major fashion players, celebrities and more will all huddle to.
The Promise of the Metaverse
The Metaverse is a means by which to offer a more immersive and impactful experience than what is possible for the masses. It democratizes fashion whilst not diluting its aura, by allowing everyone to be sat in the front-row seat, to watch, wear and play with the most exciting and prized designs. 
To be able to experience the marvels of virtual clothing, through digitization of what was once only available to a select few physical hands and fingers to touch. Fashion is undoubtedly also a source of art and when done right, art itself. From the mind of the creator to the paper, tablet, and 3D program, there are infinite creative possibilities when designing for digital fashion. 
The fusion between everyday life and the clothes on our backs is intrinsic. To state that fashion is a purely aesthetical self-indulgent domain, would be to disregard the fundamental impact that visual communication has on our hearts, minds, and souls. Fashion beyond self-expression is a vital part of autonomy – you dress as you desire to be perceived, and you wear the garments that represent your mood and social demographic. If there are infinite digital creative possibilities in the Metaverse - we can build fantasies and so we should!
Reimagining Fashion for the Metaverse
We have a chance to re-imagine fashion.
One might think that Fashion Houses, Haute-Couture, and designer brands are an elitist club, however with the advent of social and digital communication, huge socio-political constructs are being challenged and the distance or even difference between fans, customers, creators, and designers is entirely blurred.
In a world where NFTs (Digital Assets) and fashion powered by Web3 act as identity markers, they will increase in significance and impact on a person: emotionally, physically, and economically (through 2Earn economic models of interoperability).

The importance of NFT wearables in defining your "digital-twin" and granting you access to communities, events, and experiences beyond your everyday physical reach, will bestow value matching, and even outpace that of the physical garment product.
We're already seeing it now, with designers such as Jack Irving designing for the metaverse or AVAVAV launching NFT fashion outfits unique in design, there are plenty of opportunities to design digital fashion and be a part of the future. From wear-to-earn to digital fashion NFTs, we at Brand New Vision help brands and fashion designers enter a new world where creativity is boundless.
PHOTO SOURCES
Louis Vuitton Show: Isidore Montag / Gorunway.com; The photography is courtesy of Louis Vuitton.
Jacquemus Show: Photo: Alessandro Lucioni / Gorunway.com; Photo by Pascal Le Segretain/Getty Images
 Rick Owens Show: Filippo Fior/Gorunway.com
 Dior Show: REUTERS/Sarah Meyssonnier
 Marc Jacobs Show: Courtesy of Marc Jacobs
 LOEWE Show: Carlo Scarpato / Gorunway.com