Clone Collection
THE OZZY DROP - 25 Pieces
The Ozzy Outfit
Featured At Copenhagen Fashion Week
Be among the first to explore the metaverse with Ozzy, dressed in (di)vision's newest AW22 collection and adidas Originals first featured in real life at Copenhagen Fashion Week on Feb 1, 2022. Ozzy has graciously readied 25 split outfits designed in a collaboration with BNV and (di)vision as 3D NFT assets you can own and eventually wear in the metaverse! Owners will also get the real world outfit shipped to them later this year by (di)vision.
MEET OZZY, THE FASHIONABLE ALIEN
OZZY CAME DOWN TO EARTH FROM THE FAR AWAY UNIVERSE JUST FOR OUR FASHION SHOW!
Ozzy is a busy alien hence why he had to clone himself 25 times to attend all the important meetings and shows on earth. Ozzy is a pretty down to earth type of alien. When we asked him about himself he responded, "I'm just a simple alien trying to make my way in the universe."
He is very interested in human fashion. He even took catwalk classes just to show himself off on Earth!
25 lucky people will get to keep his clone in their NFT wallets. Out of his kindness, he offered to share his (di)vision attire, as wearing clothes in space isn't really a thing.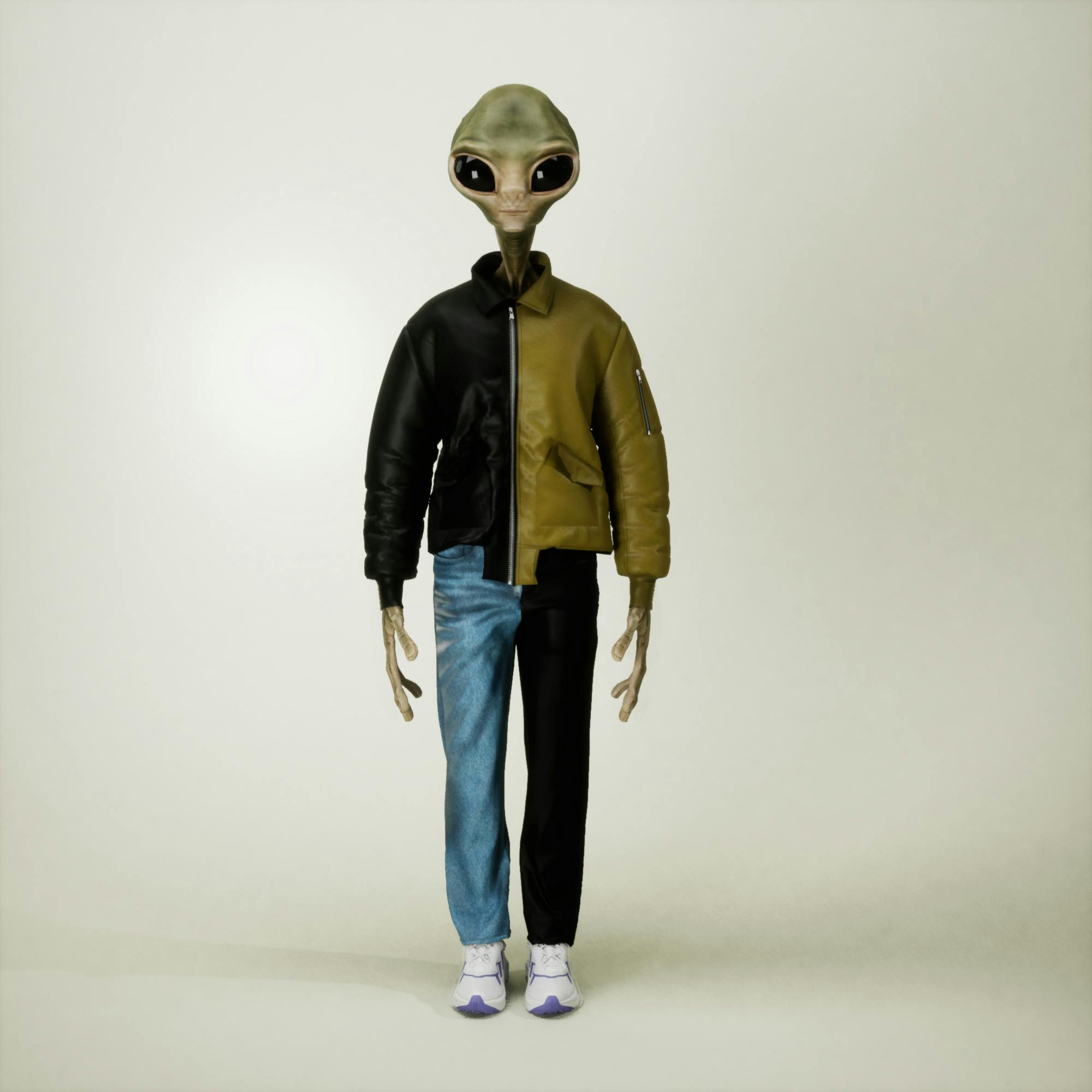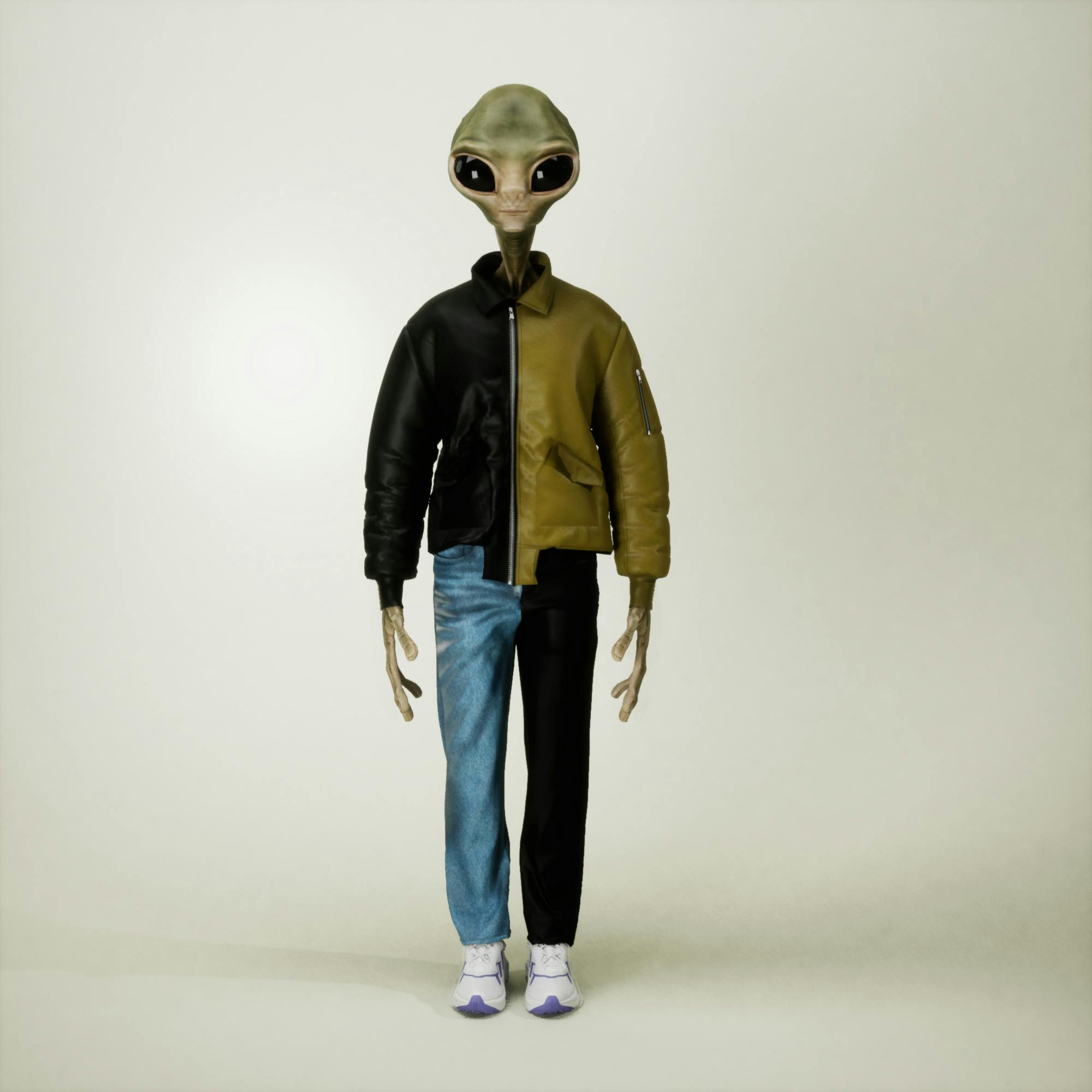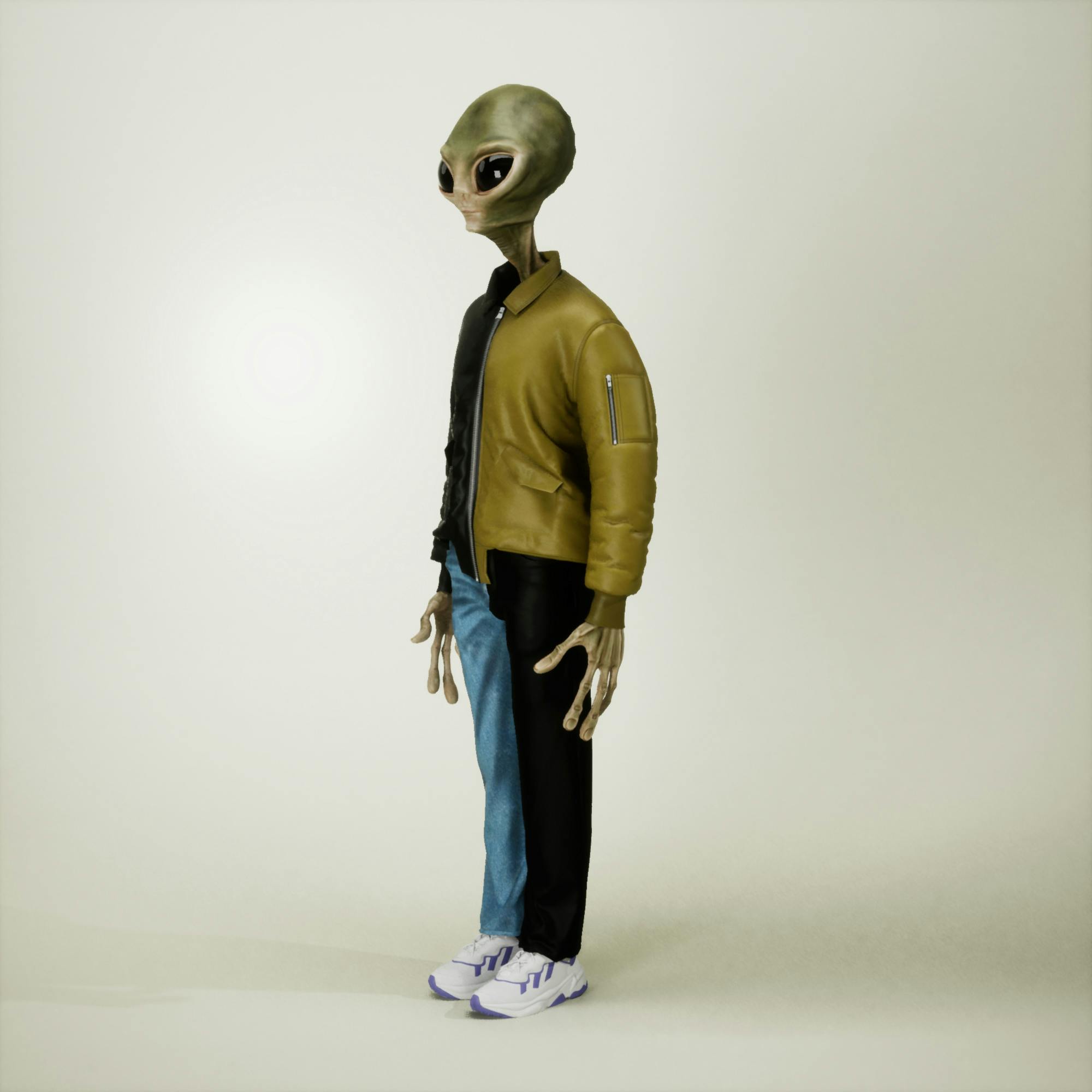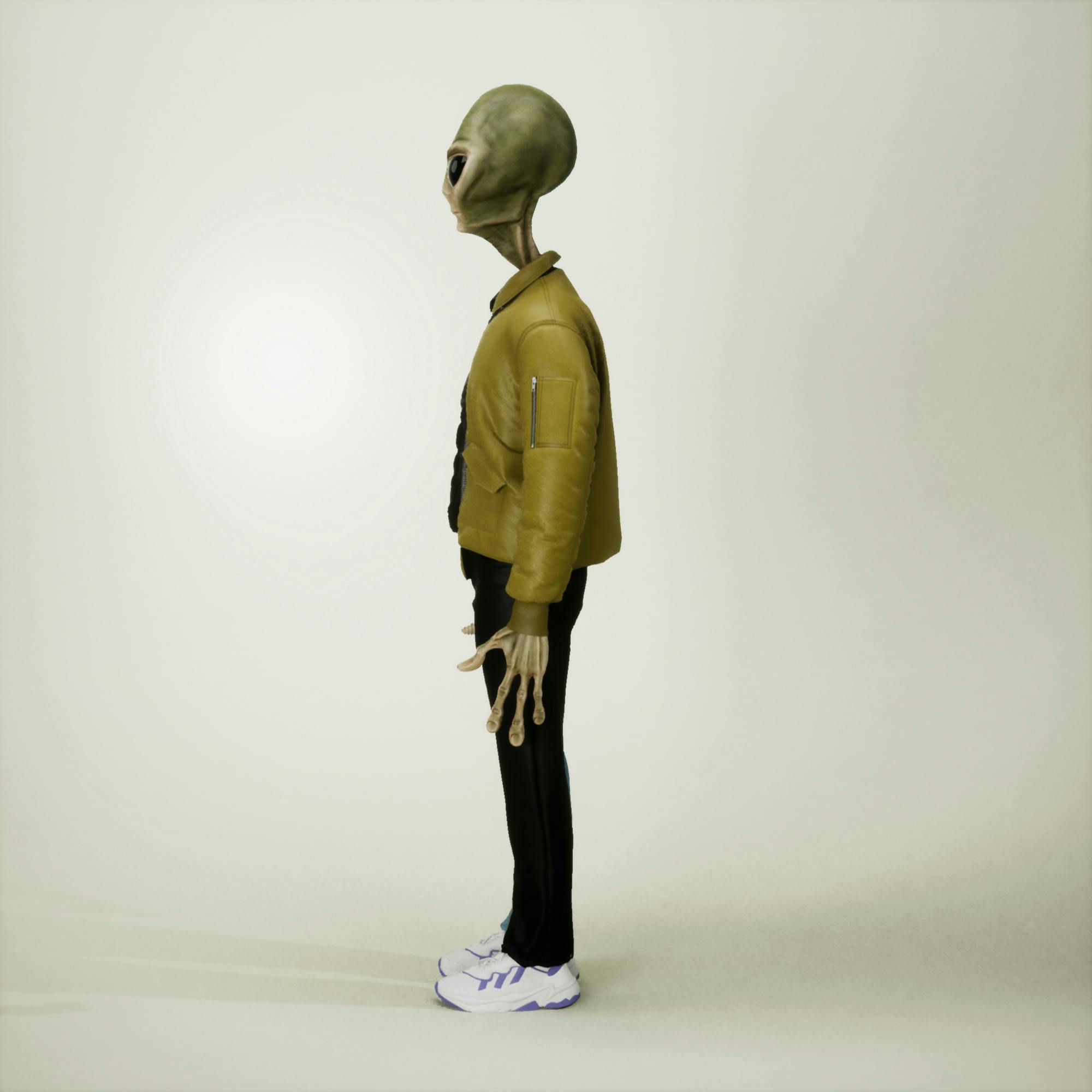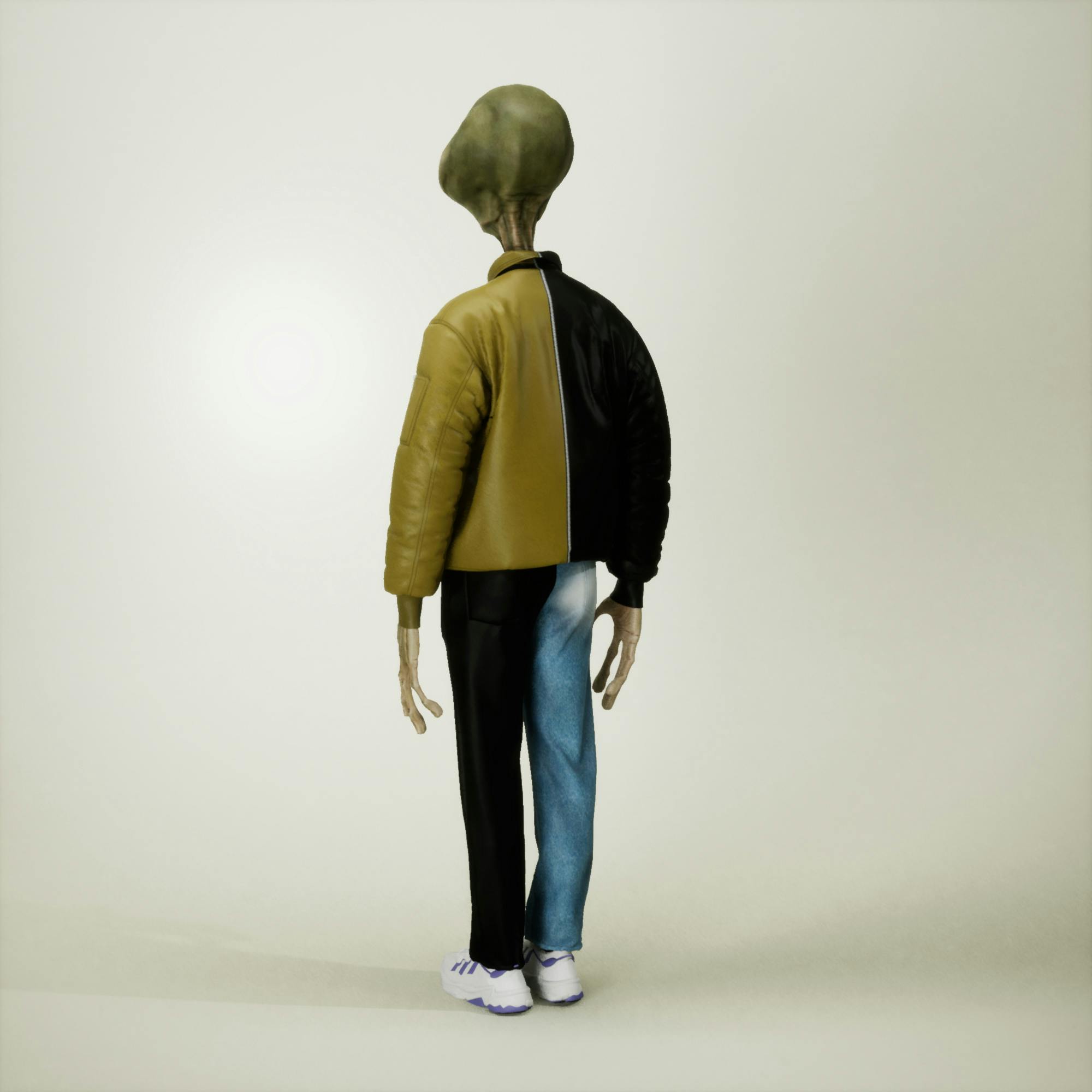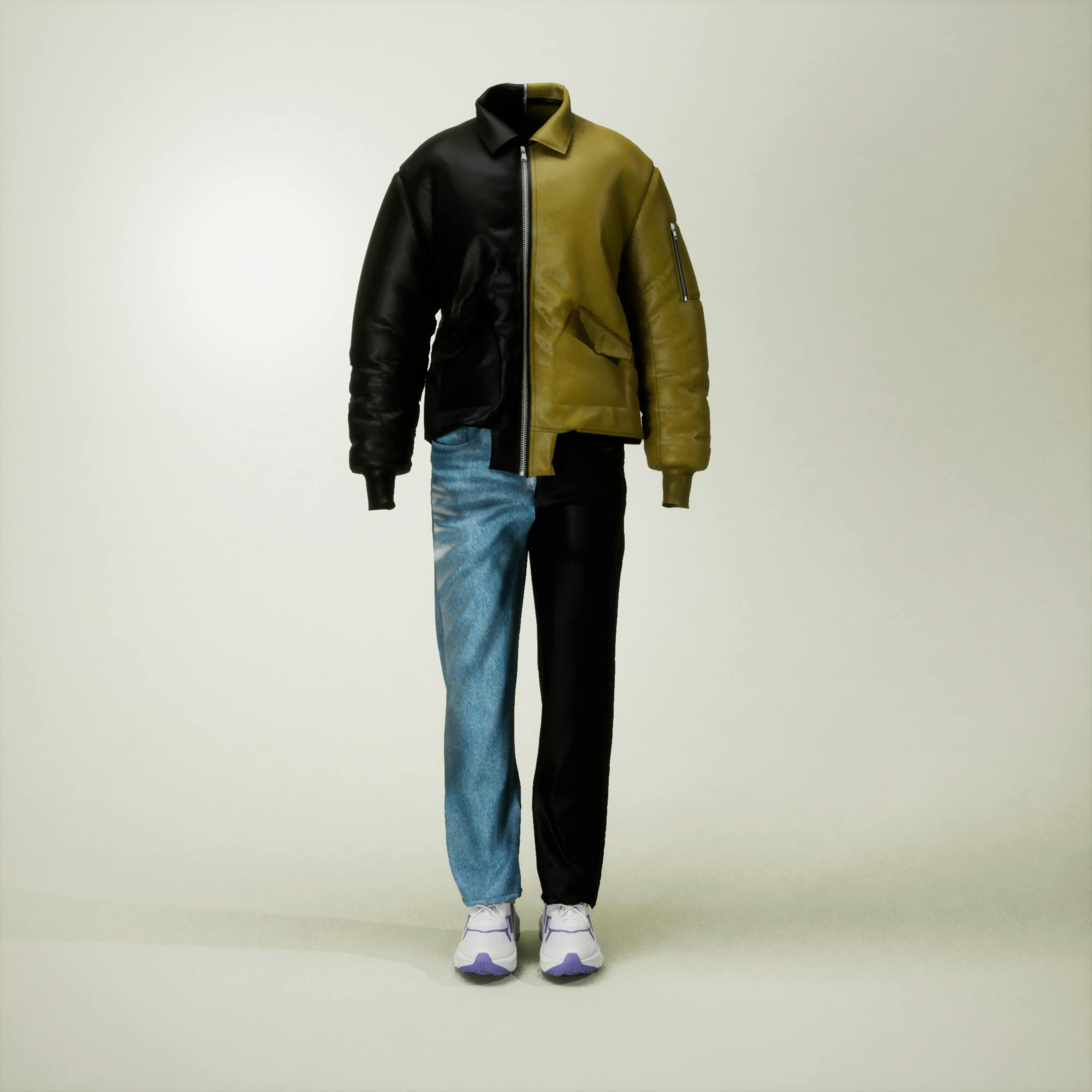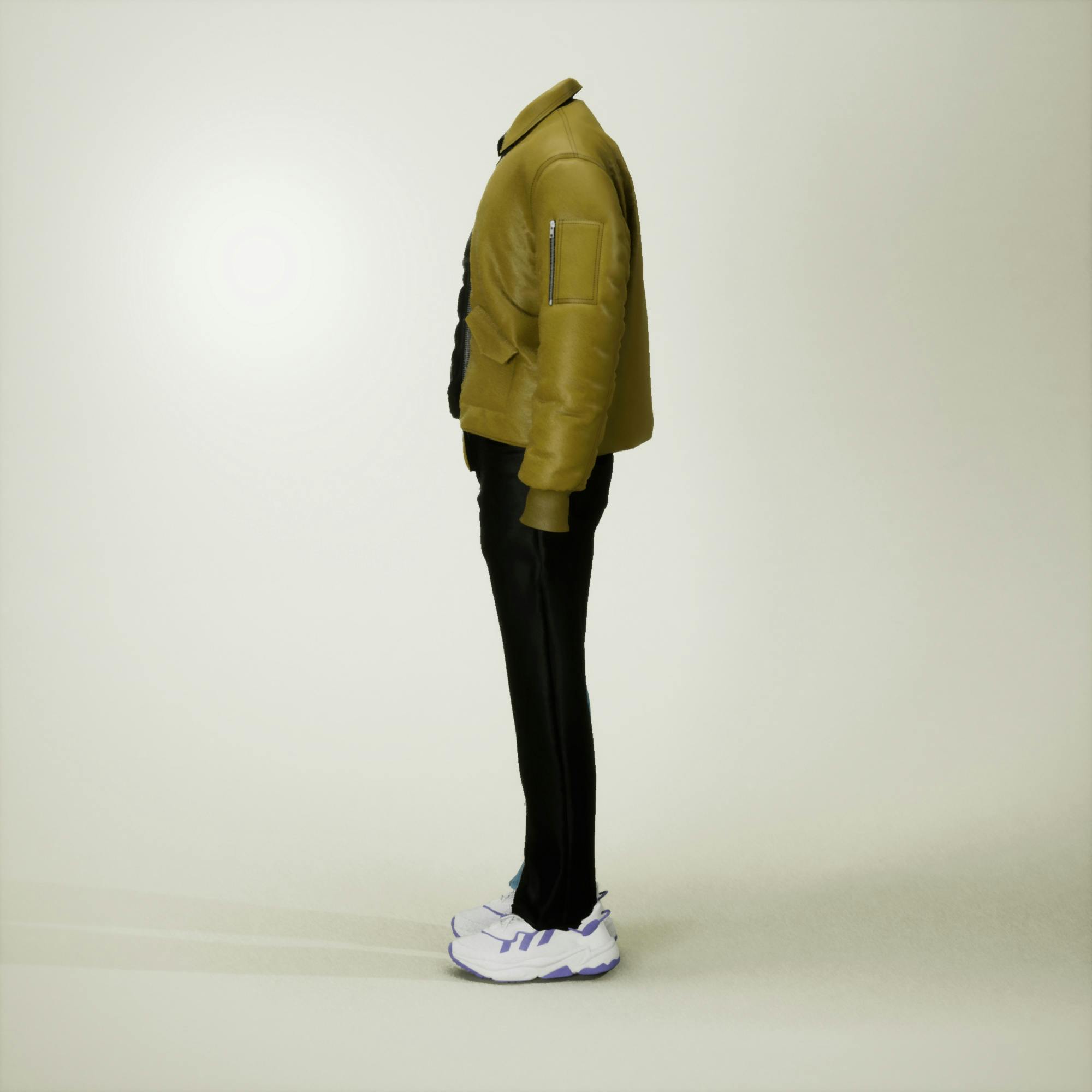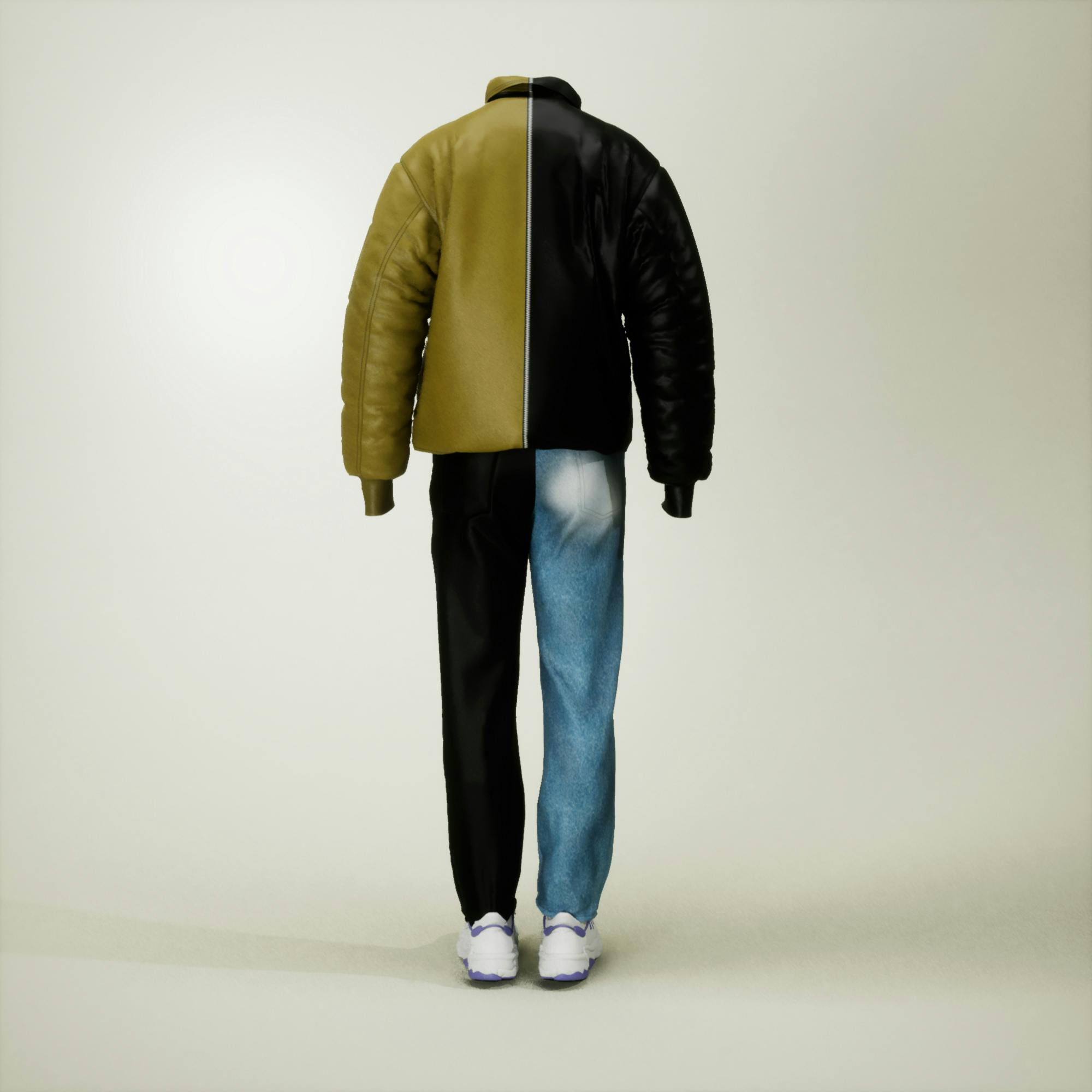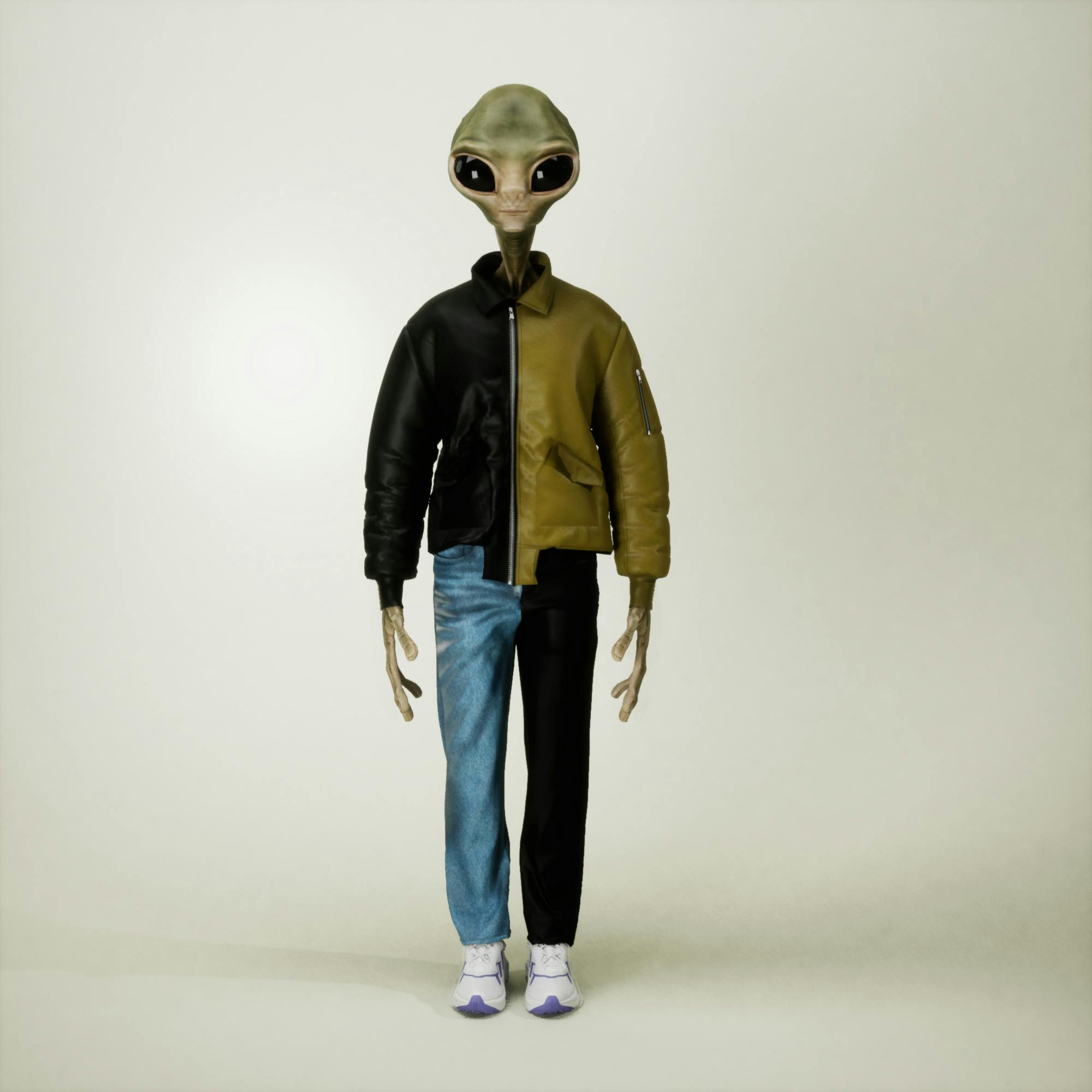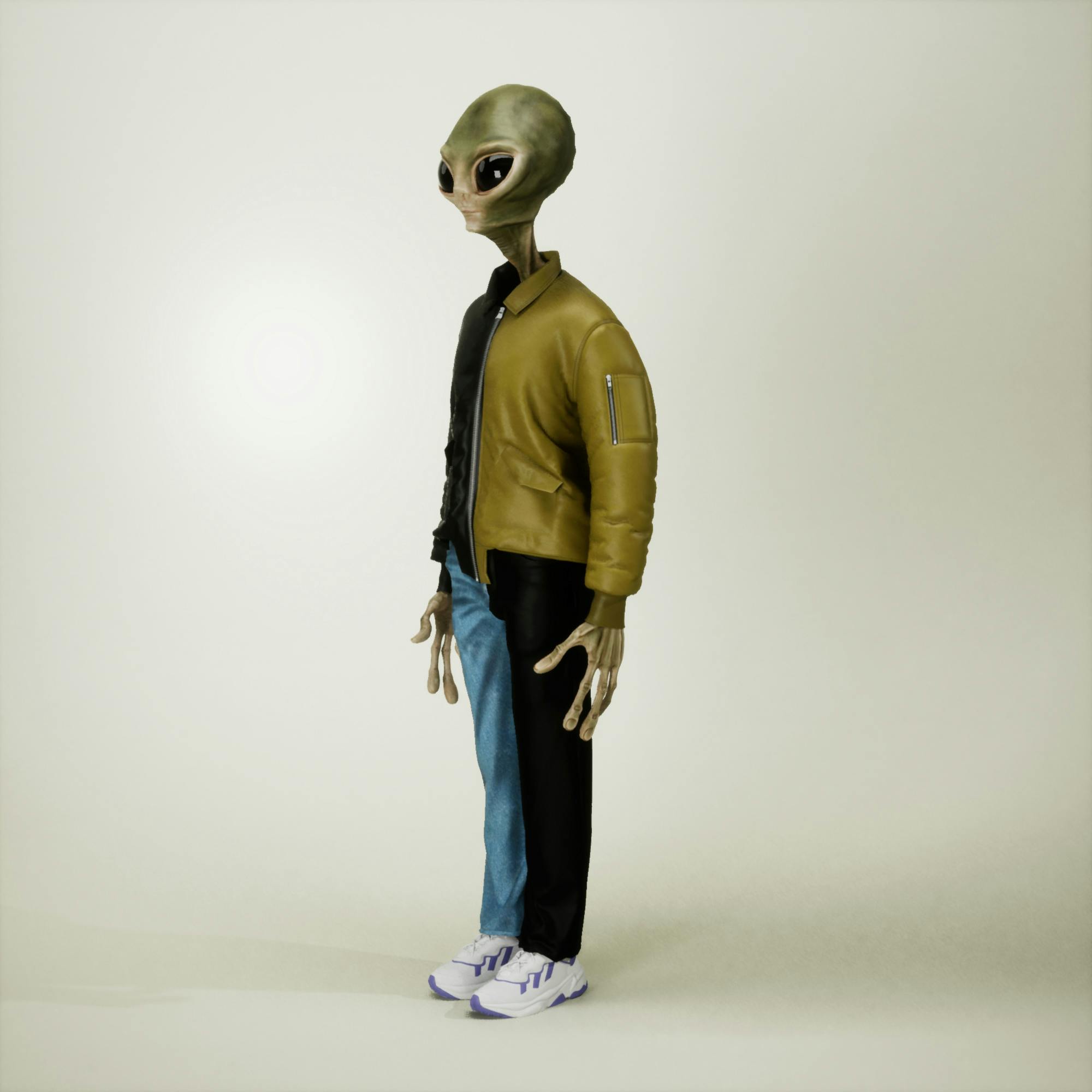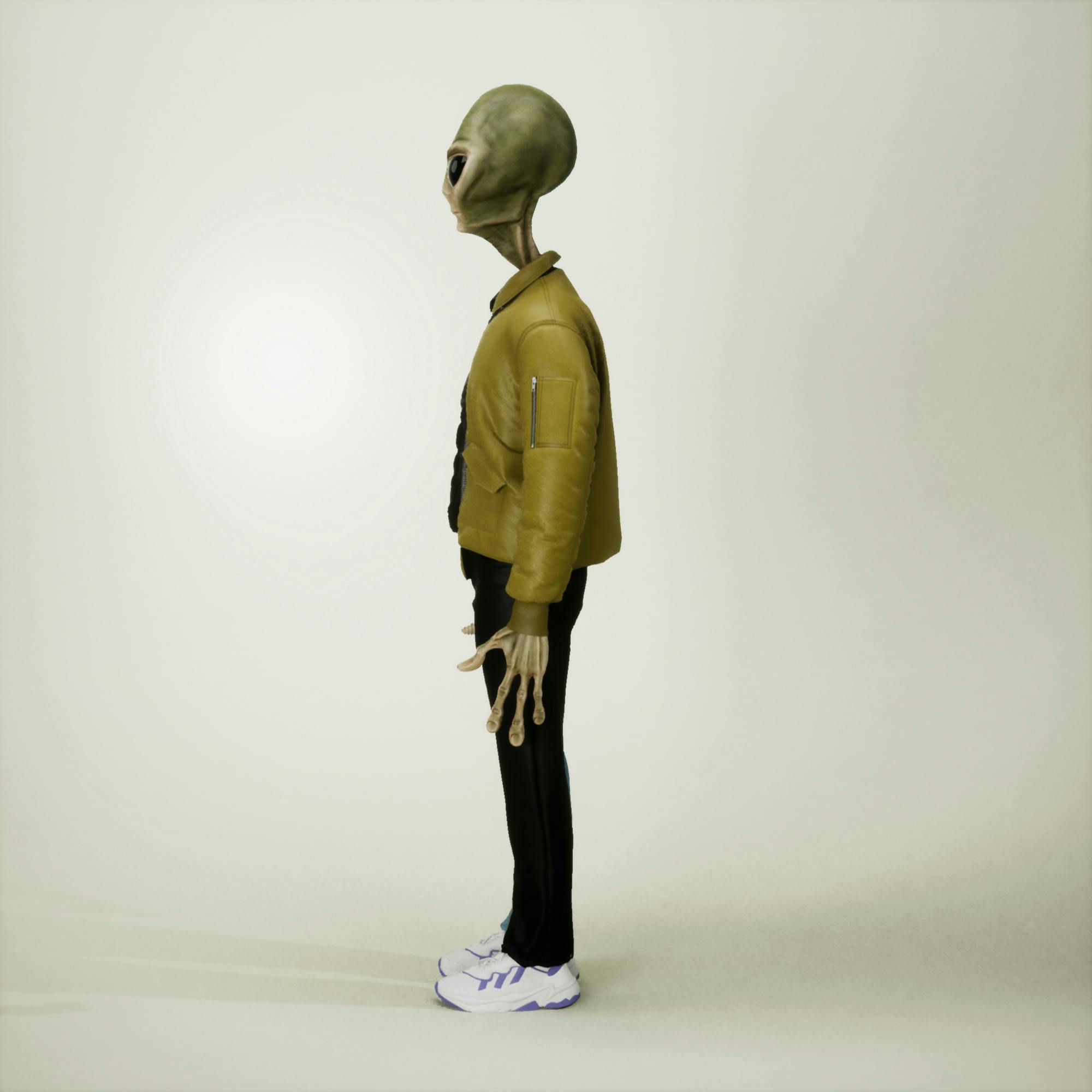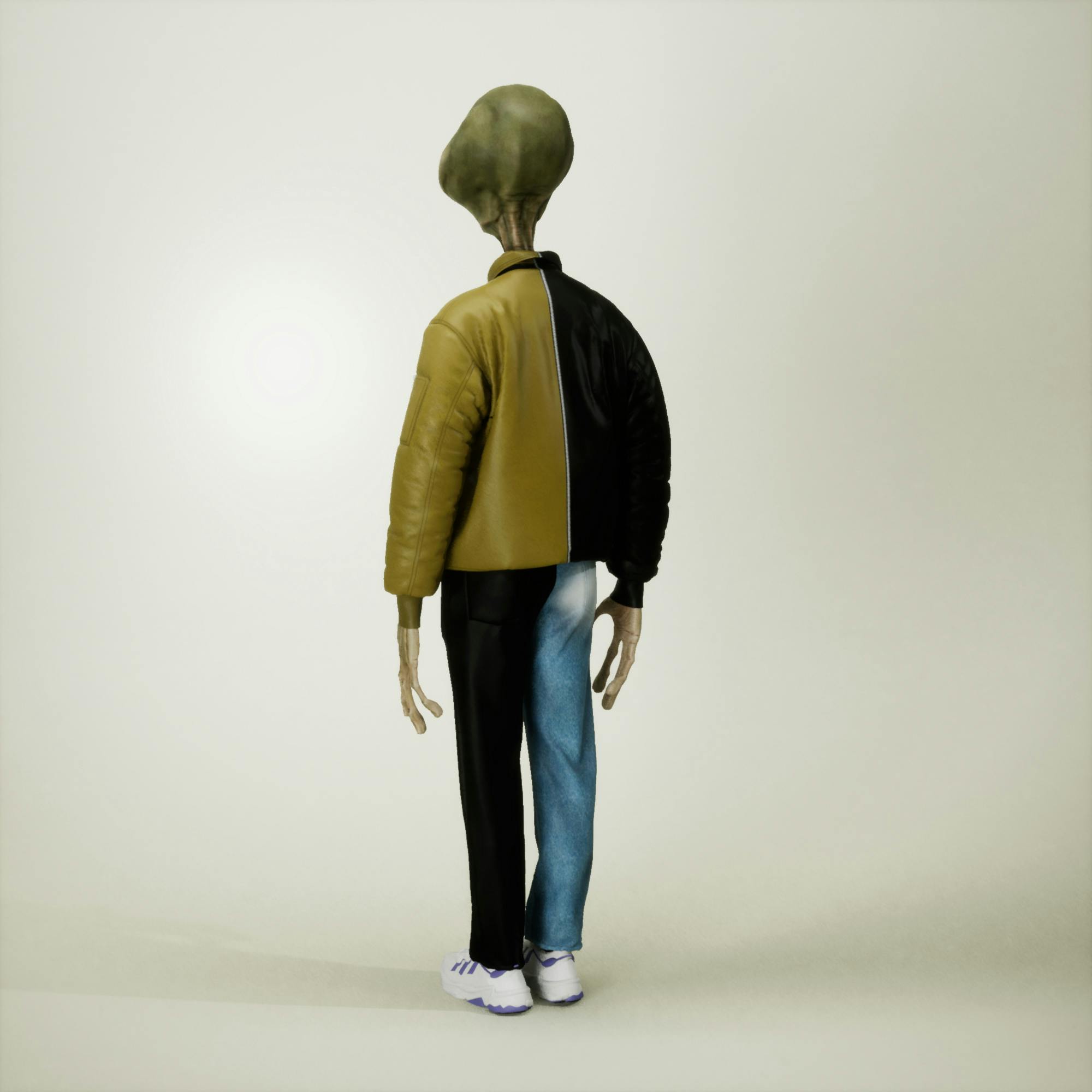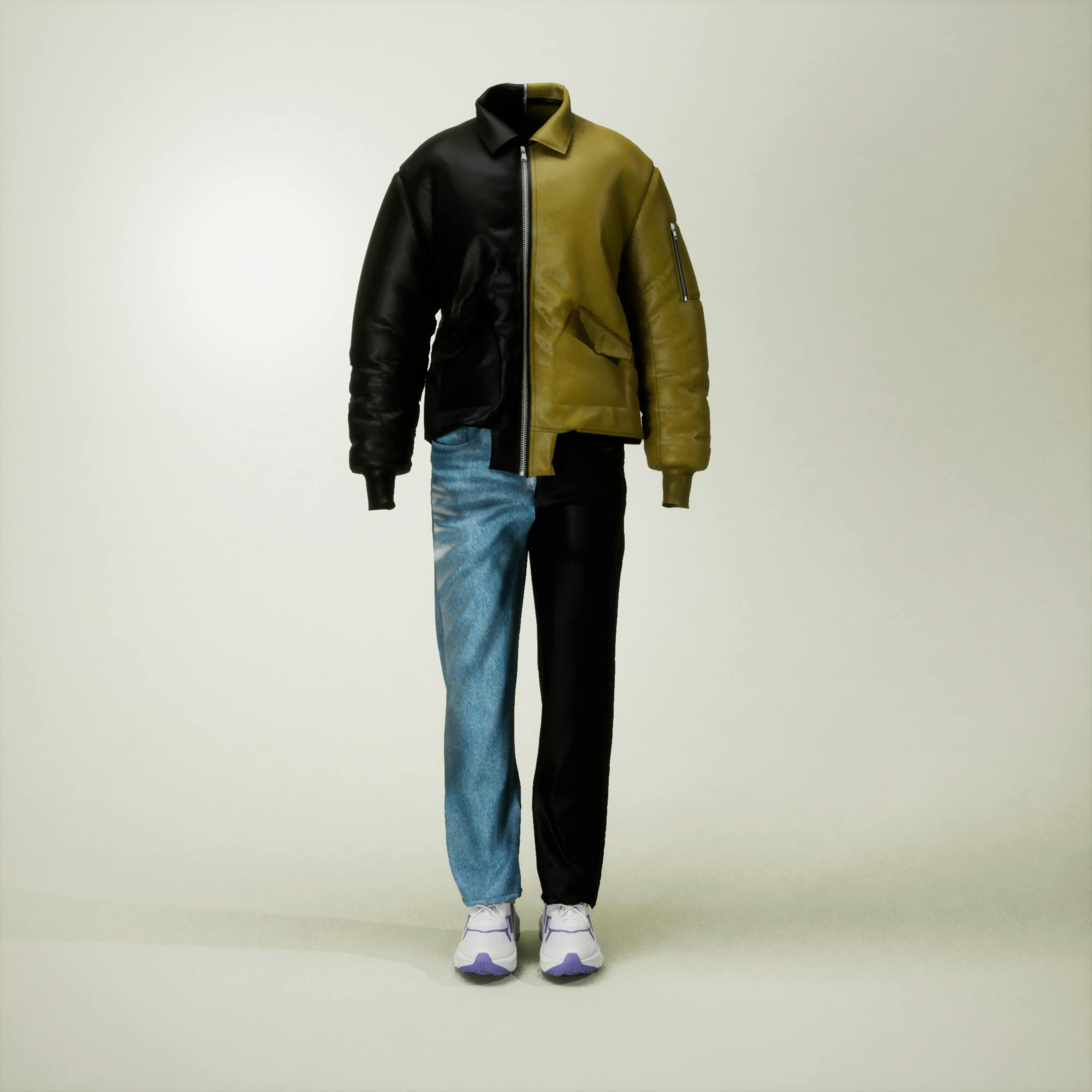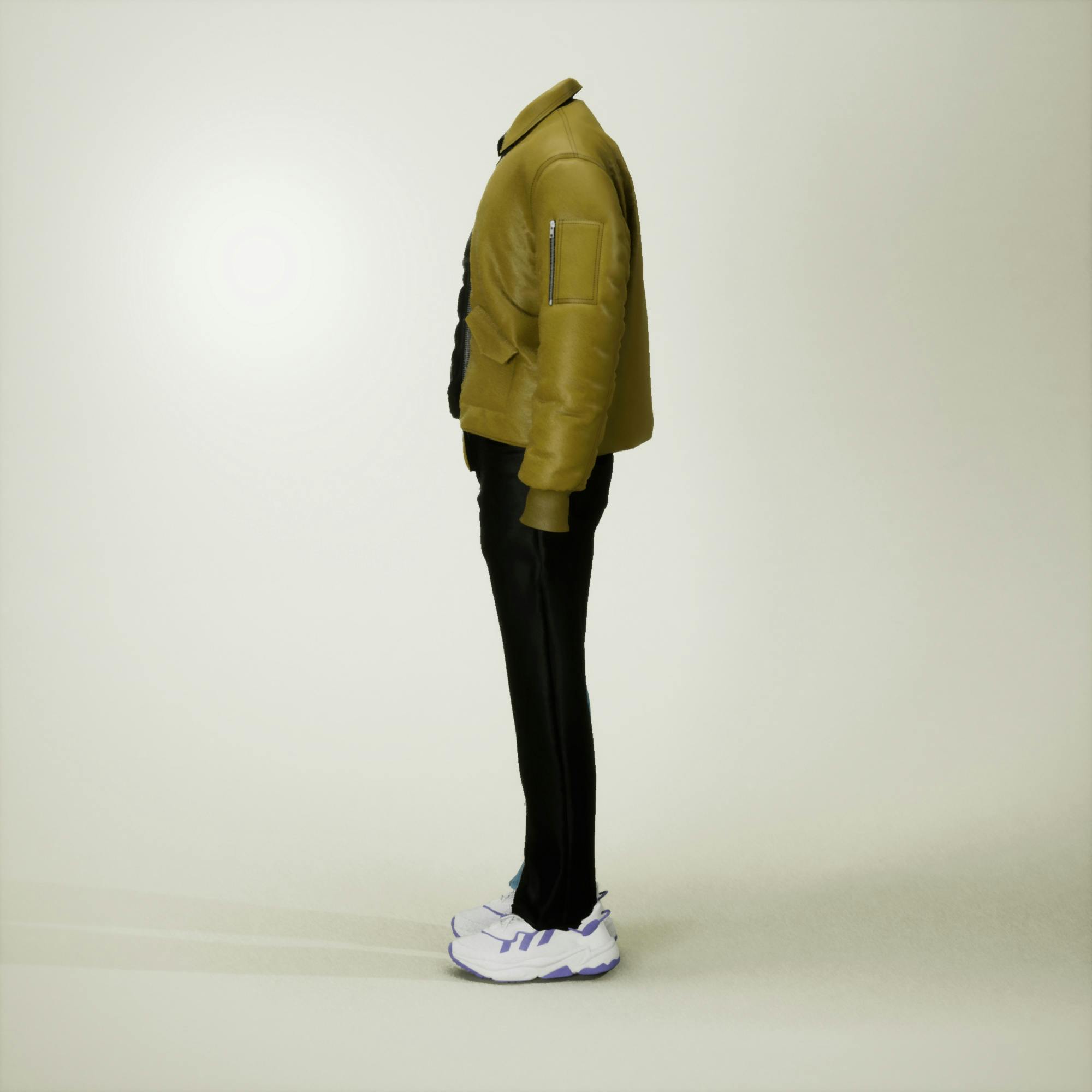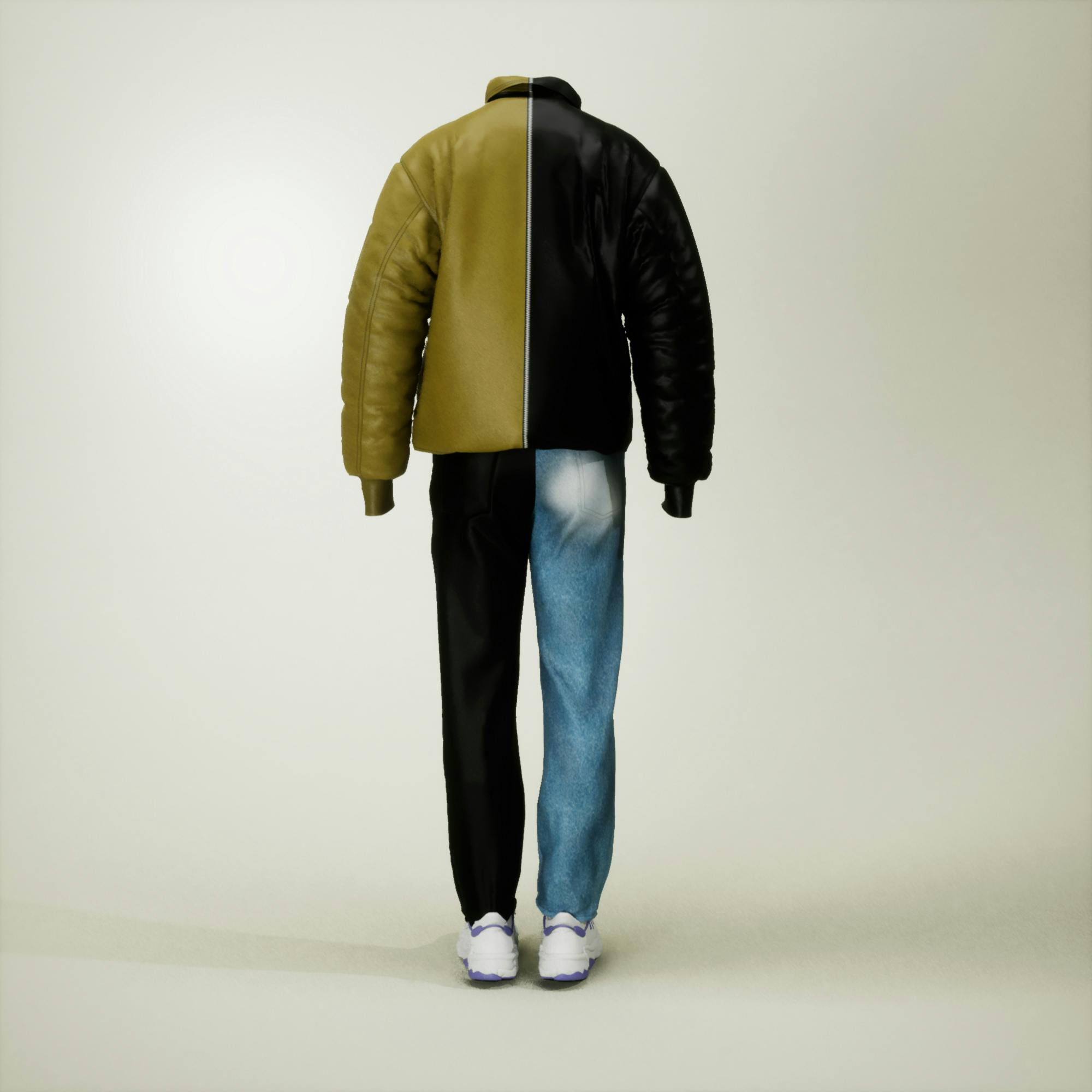 Split bomber jacket and jeans ft. adidas Originals
Ozzy is from a far away universe. We dressed him in the newest AW22 Collection from (di)vision as well as the freshest adidas Originals. Be the first to explore the (di)vision metaverse with Ozzy!
Includes unlockable content
The Copenhagen Fashion Week Airdrop
More About the Airdrop and Whitelist Sales
Only a few lucky people will get the chance to own the Alien Outfit.
10 NFTs are reserved for free airdrop to attendees at the Copenhagen Fashion Week 2022 (winners decided in a raffle).
15 spots will be up for grabs for the rest of the community (community registration starts after the Fashion Week). Whitelist sales starts mid February, and any leftover few tokens may be held for future distribution at BNV's discretion.
Do not be fooled,
you know we are not alone.

Our NFT is a celebration of the unexplainable. Be the first to explore the (di)vision metaverse with Ozzy!
NFT Drop Phases
(di)vision will be releasing several pieces in a continuous relationship with Brand New Vision. Below lists the current public release schedule and events to look forward to.
Phase 1 - Copenhagen Fashion Week
25 pieces of Ozzy's outfit will be distributed via whitelist sales to Copenhagen Fashion Show guests and the NFT community through raffles. It is a very exclusive drop graciously granted to us by the alien that came down and cloned itself. The real life version of the outfit will be shipped to NFT holders in Q3 2022
Phase 2 - The Metaverse
Expect future wearability experiences with (di)vision in the metaverse.
2. How much is the whitelist sale mint?
3. Who can register for the airdrop?
4. How do I register for airdrop?
5. How and when do I get the Ozzy outfit?
Join Our Fashion Metaverse.
We are building an entirely new society, where the value we provide to our growing community is true, transparent and secure ownership of high value digital assets and opportunities in the form of fashion NFTs by established brands and designers.
Brand New Vision is a fashion-first NFT platform turning NFT ownership into unique brand experiences. We are building the world's most advanced digital NFT wardrobe and making fashion NFTs wearable in the metaverse.