What They SHOULD Be Teaching In Fashion - Monica's Interview After Digital 101 Course
Recent graduate and BNV x The Digital Fashion Group Academy scholarship recipient, Monica Olteanu, shares about the digital fashion school, and inspired thoughts on what traditional fashion education often lacks.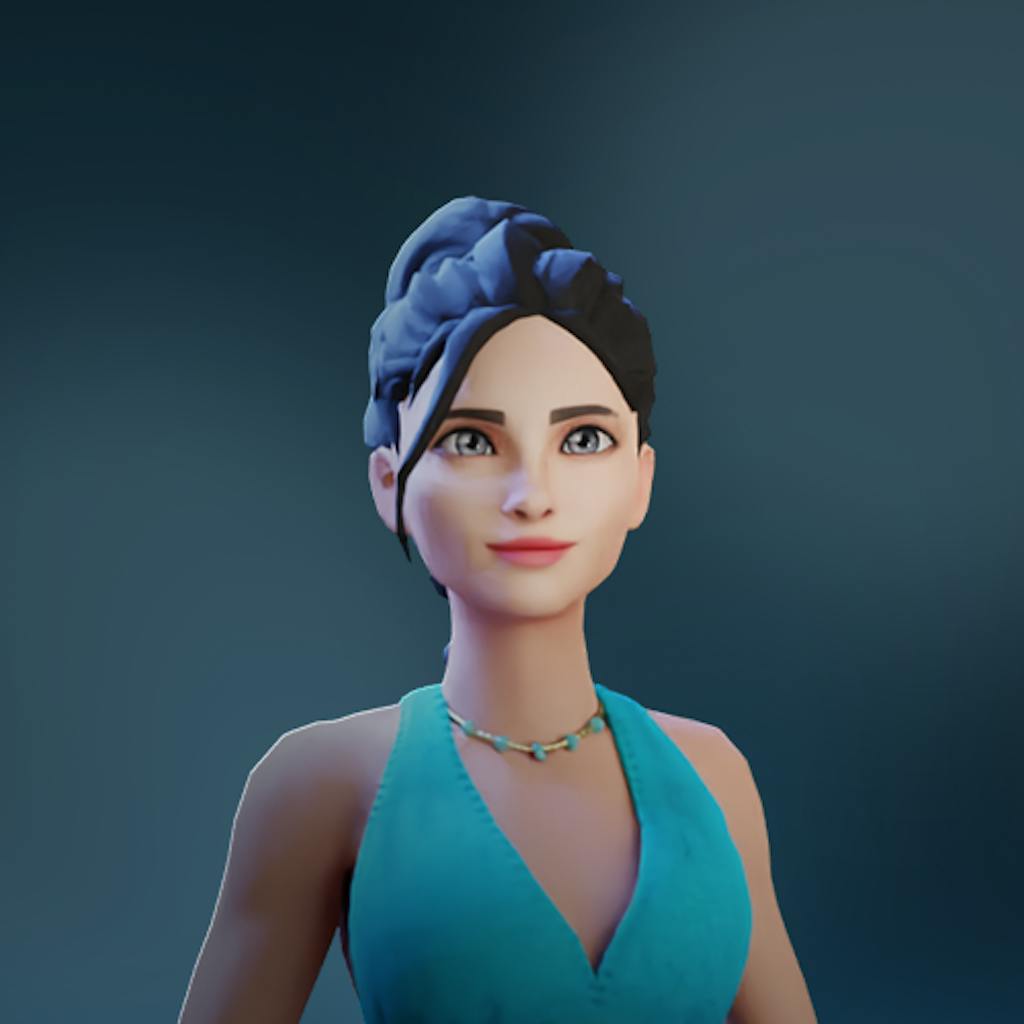 Monica Olteanu - Ready Player Me Avatar
Editor's Note:
Last year, we released an article on designing for the metaverse, where we shared thoughts on how we believe conventional fashion design education cannot react fast enough to digital transformation and we actively wish to help direct future fashion designers to the right resources. That's why we were proud to partner with The Digital Fashion Group Academy, who run an industry-leading education platform dedicated to "demystifying" digital fashion and catalysing a revolution where more professionals in the fashion industry are advocating for a transformation of wasteful practices like overproduction, and leveraging digital technology and the blockchain to help solve these problems. BNV itself is growing its portfolio of fashion NFTs launched with brands which provide an avenue for brands to engage digitally with community in increasingly sustainable ways. We are ecstatic to see students like Monica graduate from TDFGA's Digital 101 course, and below is her account of how it has benefitted her and some insight into what is frequently lacking in traditional fashion education.
Participation at Digital 101, The Digital Fashion Group Academy
The scholarship from BNV for the Digital 101 course within The Digital Fashion Group Academy enabled her to gain relevant knowledge and insight coming directly from industry experts. There was a series of interviews for each week with professionals alongside with a lecture for each subject. The course was truly minutious, well thought and planned.
Before the course, she was aware about the ongoing problems within the fashion value chain. They were massively amplified by the pandemic and the emergence of various new technologies seemed to head towards enormous opportunities for industries at scale.
However, during and after the course she could benefit from a better understanding about the interconnectivity between different tech practices (AI, Blockchain, VR, NFTs etc) and their applications into a real life context in order to create viable value propositions, innovative user experiences, a better approach for merging the existing gaps, a better understanding for the end user etc. She understood that a holistic approach is mandatory in order to lead to valuable change and could understand the practicality of those digital environments.
Vision and Future Prospect
What fascinates her most is the idea that ever since Charles Babbage, people were extremely preoccupied to learn and develop computers. However, the developments have seen a growth to the extent where computers can connect an impressive amount of information from different sources and can learn about people easier and faster than people themselves can learn about people.
And taking it from there, shaping the future of manufacturing, marketing, advertising and industries in general seem to be revived. The need for change is collectively represented by enormous potential for creating new methods of learning, hence the rise of alternative educational platforms. They are needed and super powerful. Factual information, collaboration and awareness are at the core.
Keeping at sight climate change, she envisions a future where emerging technologies can lead to a better systematic and operational approach where waste will be diminished to zero, lifecycles will fully enhance circularity and each industry will have tailored a digital ethos in order to optimize each and every operation.
Bio
Monica is currently working on her final major project for her bachelor degree, on Fashion Business and Management at Manchester Fashion Institute. Her current focus is centered around digitalisation and innovation, more precisely on creating a perfectly circular value chain by enabling transparent and traceable practices.
Her priorities are to bring a significant contribution to the ongoing transition within Industry 4.0 and Web 3.0 and their implementation towards a greener, more ethical and more honest environment for fashion.