Top 5 Halloween NFT experiences To Get Into This Week
Separated into gaming, NFT collectibles and film, we see Monsters Bash NFT Collectibles, Zombies, The Sandbox Game and Decentraland all make it in this creepily exciting list.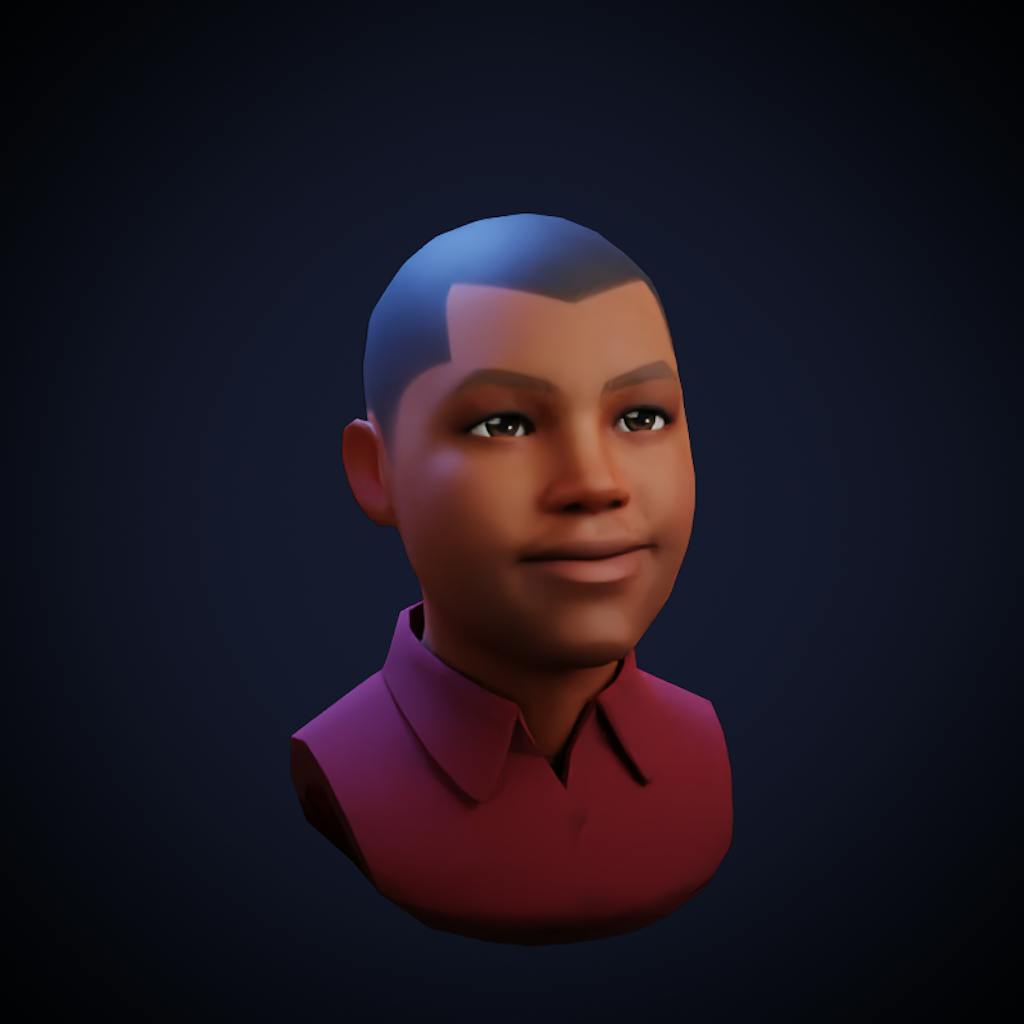 If you're interested in discovering enjoyable experiences online this Halloween because you're stuck at home, or just want to stand out and do something different, the NFT world has you covered. Here are some of the most exciting halloween themed NFT projects that so many people are getting excited about.
Some of these NFT projects in the list can help you connect with people you can't travel to due to restrictions, and some are connected to fun communities that just want to have fun. Through gamified NFT experiences, you get to unlock amazing experiences that you may have never been able to find just 2 years ago. This is the internet unleashed.
Gaming
1. The Sandbox Game: Lady Pixy
If you're into blockchain gaming, and haven't yet discovered the gem of a platform that The Sandbox is creating, then maybe this halloween is when you get started. The Sandbox is "a virtual world where players can build, own, and monetize their gaming experiences and assets" and some of the most talented creators and celebrities are driving amazing experiences on the platform.
There may not be lots of people dropping by asking for candies this year, but here is a trick you can have up your sleeve, and it's made by Lady Pixy - a team of artists in Sweden creating story-driven fashion assets in the Sandbox Game.
Lady Pixy Halloween Collection. Credit: The Sandbox Game
According to the team, each avatar has a story behind it  but will be making a game where the avatars the NFT owners will be able to provide perpetual value and enjoyment as the activity and eventual community around the NFTs develop. It's like getting a creepy piece of software that never stops updating.
BNV also owns land in the sandbox, and we are building something amazing there that you won't want to miss. Subscribe to our newsletter below or follow us on social media to be among the first to find out!
2. Decentraland: (Various)
If you're looking for a free-to-enter metaverse/NFT experience, then you should head over to Decentraland, another open adventure world. There you'll find there's a range of halloween events happening at different scenes (areas on the huge map). Owners of land in the map have created different play and social experiences, from rave parties where they stream music live from musical artists around the world, to photo op competition at club Nyan Cat (yes, there is a whole section in the metaverse dedicated to the meme cat) where you can win free wearable pumpkin heads for your avatar.
There are even spooky and non-spooky fashion shows, like the event featuring a 1 of 1 piece being auctioned by digital fashion house The Fabricant later today, among other things.
There's raffles and prizes and the cool factor of being there when it happens.
All of these are opportunities to connect with your friends virtually wherever they are, run around and discover the interesting things being created the new virtual worlds, and maybe take a selfie or two to post in social media...and tag the real world talents in your tweet to let them know how your experience was.
And if you really start getting into it, join one of these events in a halloween wearables you can purchase on the Decentraland marketplace, like the witch or a nurse costumes made by the artist named Birdd.
Furthermore, if you'd like to find out how to make money on Decentraland, check out this video.
NFT Community
3. Monster Collectable NFT Community
If you're into joining a playful but energetic NFT community "frightening the ethereum blockchain", check out Monster's Bash. It's a "transformative" and "generative" project where you can mint on their platform, and own one of up to 10,000 NFT monsters. It's slowly growing in popularity and all the community activity is leading up to a huge activation of utility on Halloween.
What you get if you choose to mint one (or more) is these NFTs is your own unique monster plus "human disguise" artwork, and your monster is auto-enrolled in tournaments that they claim can give you passive income simply by holding your monsters (or buying the right monsters from the opensea.io market with traits that may give it the upper hand).
According to the team, your monster automatically competes everyday in a Monster's Bash tournament where top monsters win you tokens you can use to purchase prizes or used to summon new monsters from a "Summoning Chamber" that launches on Halloween. There are lots more prizes and surprises in the works with this community, and the more you participate, the better your chance at amazing returns. Go check out their website.
If you would like to know more about NFT collections, and how NFT collections can be rewarding, check out our previous article here.
Film
4. The Rise
If you're a fan of the original Night of the living Dead by George A. Romero, or a fan of Zombie movies in general, you might like the NFT project that is being brought back to life by his son, The Rise: A motion comic documentary of Zombies.
The Rise. Credit: Crypto.com
This animated documentary delivered in an animated comic format spans 50 years of genre storytelling starting from the pioneer of Zombism himself all the way to his son (George C. Romero). Fans get to learn about "the critical pieces to the zeitgeist of genre", and the utility associated with the NFT helps make it all even more real, including the chance to connect directly with George C. Romero. Here is how they gamified the experience:
Firstly, there is an auction (ending soon!) where the top 10 bidders get not only the full Motion Comic Documentary, but also a 30 min one-on-one zoom call with George.
Secondly: there are 2,250 packs you can purchase for $60 each, and you will get a piece of surprise art, and alsol be randomly given one of the following 3 utility "unlockables":
The Rise, Part 1: They will send you Digital Issues of the Rise chapters 1-5.
The Rise, Part 2: All holders by Nov 8th get invited to a special 45 min seminar with George and other special guests.
The Rise, Part 3: All holders by Nov 15 will be sent signed special edition artwork signed by the artist and author.
If you are holding all 3 NFTs by Nov 22, you get a window to send all three of your NFTs to a provided wallet address, and they will send the full documentary feature to you.
5. Saw
Another franchize launching NFTs that fits very well within the Halloween theme is Saw. As expected, they want to play a game with us. The Saw franchise is all about a serial killer that captures and traps victims in life-or-death situations to "teach them a lesson", and mostly leads to their unfortunate gory ends.
The culprit, using the pseudonym "Jigsaw" is known as a methodological and meticulous schemer, and the 10,000 NFTs will be categorized into three core elements in the plots: keys, schematics and traps. Oct 26 and 28 sees the release of the keys, and then the trap and schematic NFTs respectively. Holders of both NFTs will be able to unlock never before released content from the series.
Producers Mark Burg and Oren Koules say this takes the best in the Saw series, and amplifies it even further as fans become part of Saw History.
NFTs are available and selling out fast on Tom Brady's Autograph store via the DraftKings marketplace (store currently only accessible if you are in the US or Canada).
When it comes to exciting digital experiences, NFTs are enabling unique ways of amplified or heightened experiences. They are supercharging what is possible in our interconnected society, and changing what it means to play, connect, create and earn online.
All you need to do is get a crypto wallet, and start exploring.