M3TALOVE
Fashioning K-Pop's LIGHTSUM with Weinsanto In the Metaverse
BNV proudly presents the M3TALOVE collection—a collaboration between Weinsanto and K-Pop girl band LIGHTSUM. BNV's master digital tailors worked closely with the French designer on their most ground-breaking collaboration to date: six distinctive virtual outfits crafted for avatars of the LIGHTSUM band members unveiled at an exclusive industry event following Weinsanto's official Paris Fashion Week show on September 26th at the City of Lights' hottest cultural space 3537.
큐브 엔터테인먼트 소속의 K-Pop 그룹 LIGHTSUM과 프랑스의 디자이너 빅터 웨인산토(Victor Weinsanto)의 독특한 콜라보레이션 M3TALOVE를 BNV가 자랑스럽게 선보입니다. BNV의 주요 3D 아티스트들과 긴밀히 협력하여, 웨인산토는 여섯 멤버 각자의 고유한 아바타 의상과 액세서리로 구성된 첫 번째 디지털 컬렉션을 9월 26일 파리 패션위크 기간 동안 City of Lights의 가장 핫한 문화 공간 3537에서 공개할 예정입니다.
BNV est fière de présenter M3TALOVE, une collaboration unique entre le groupe de musique K-Pop LIGHTSUM de Cube Entertainment et le créateur français Victor Weinsanto. Travaillant en étroite collaboration avec les principaux artistes 3D de BNV, WEINSANTO a créé sa toute première collection numérique composée de vêtements et d'accessoires qui ont été habillés sur des avatars uniques pour chaque membre du groupe, créés par BNV. La collection sera dévoilée pendant la Fashion Week de Paris, le 26 septembre, dans l'espace culturel le plus hype de la « Ville Lumière », le 3537. 
ABOUT LIGHTSUM
Formed by Cube Entertainment, LIGHTSUM (Korean: 라잇썸) is a girl group with six members: Sangah, Chowon, Nayoung, Hina, Juhyeon and Yujeong. The group's name represents 'the combination of bright lights as one collective to deliver greater positive energy through a message of hope to everyone'.
Cheerful, popular, sporty are words that perfectly describe Sangah. She is not only passionate about performing but also enjoys outdoor activities. Sangah does not hesitate in helping her friends and fans. She hopes to cheer anyone and deliver her positive voice around the world.
Hina is a cute girl who is good at ballet. She is friendly and makes people around her comfortable. She enjoys hanging with friends and sends positive energy to people she loves.
Contrasting with her cool and stylish outlook, Chowon has a calm and kind heart. She is good at taking care of others ' feelings. She has the ability to look into the hearts of others like a mirror to let them discover hidden  abilities.
With a gentle, kind and warm personality, Nayoung is unexpectedly mature and is great at solving problems.
She has strong  leadership skills and a true desire  to do best in her role. She is passionate, hardworking, and motivated.
Yujeong is a cute, easygoing and somewhat shy girl. She has a warm personality that cheers group members and sends positive energy to everyone.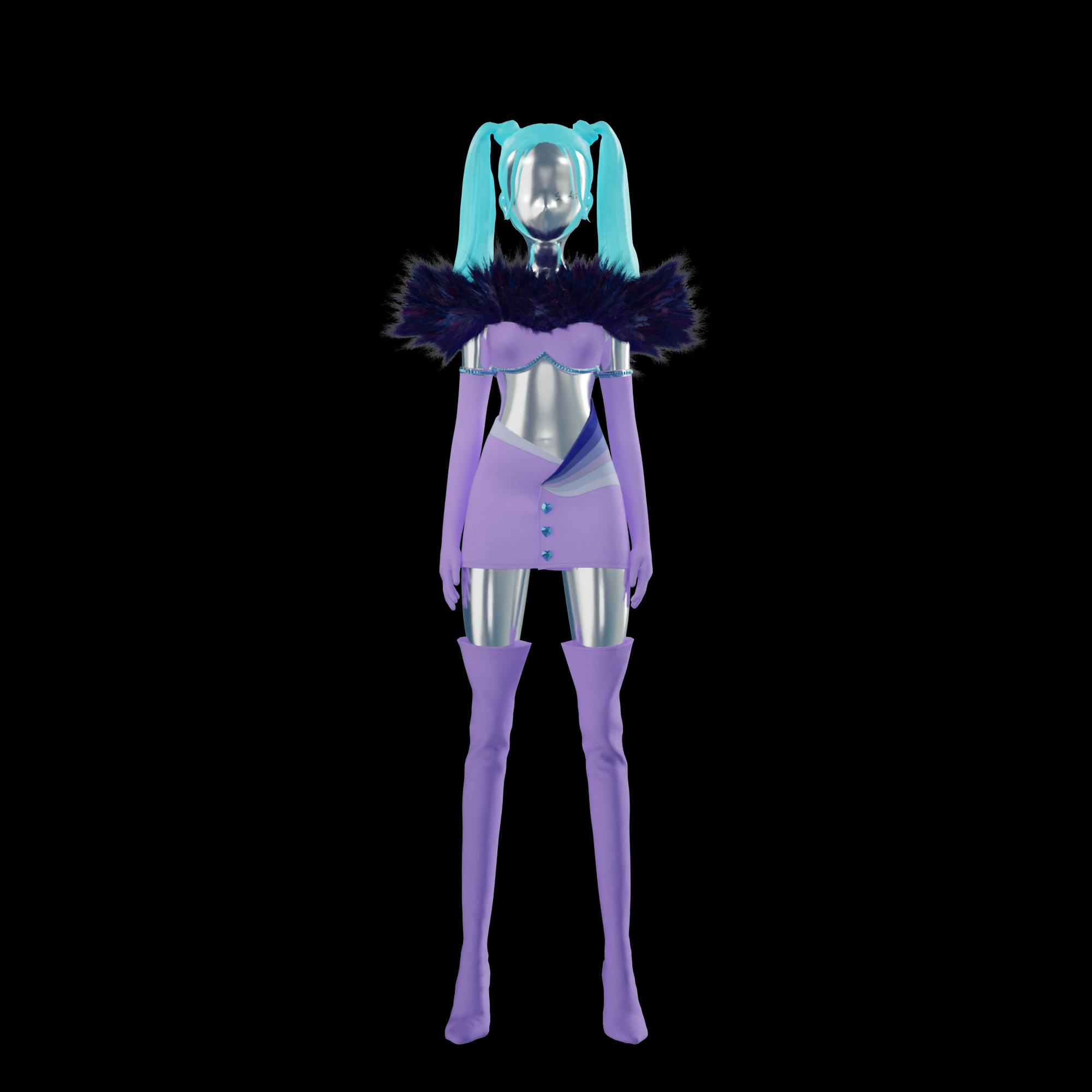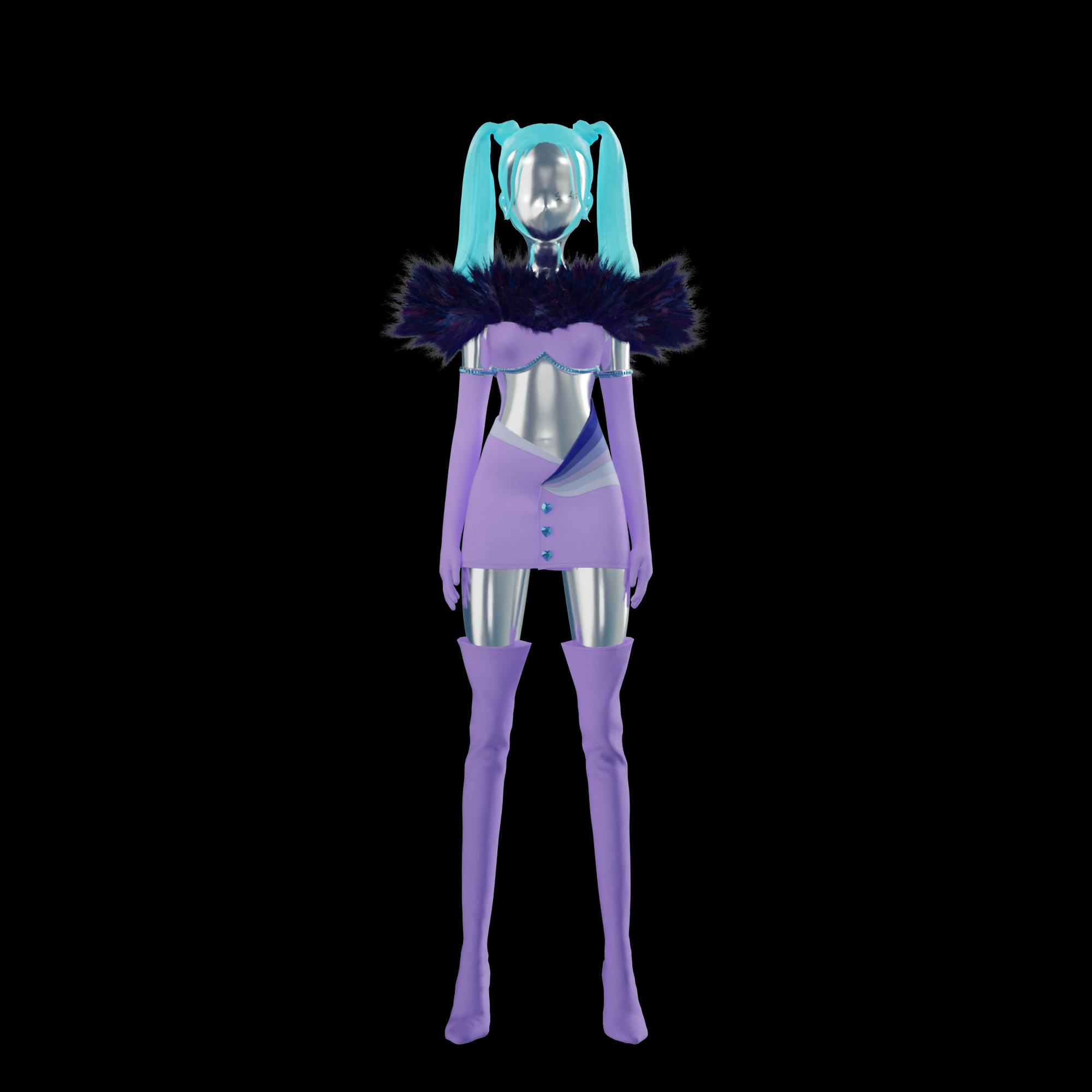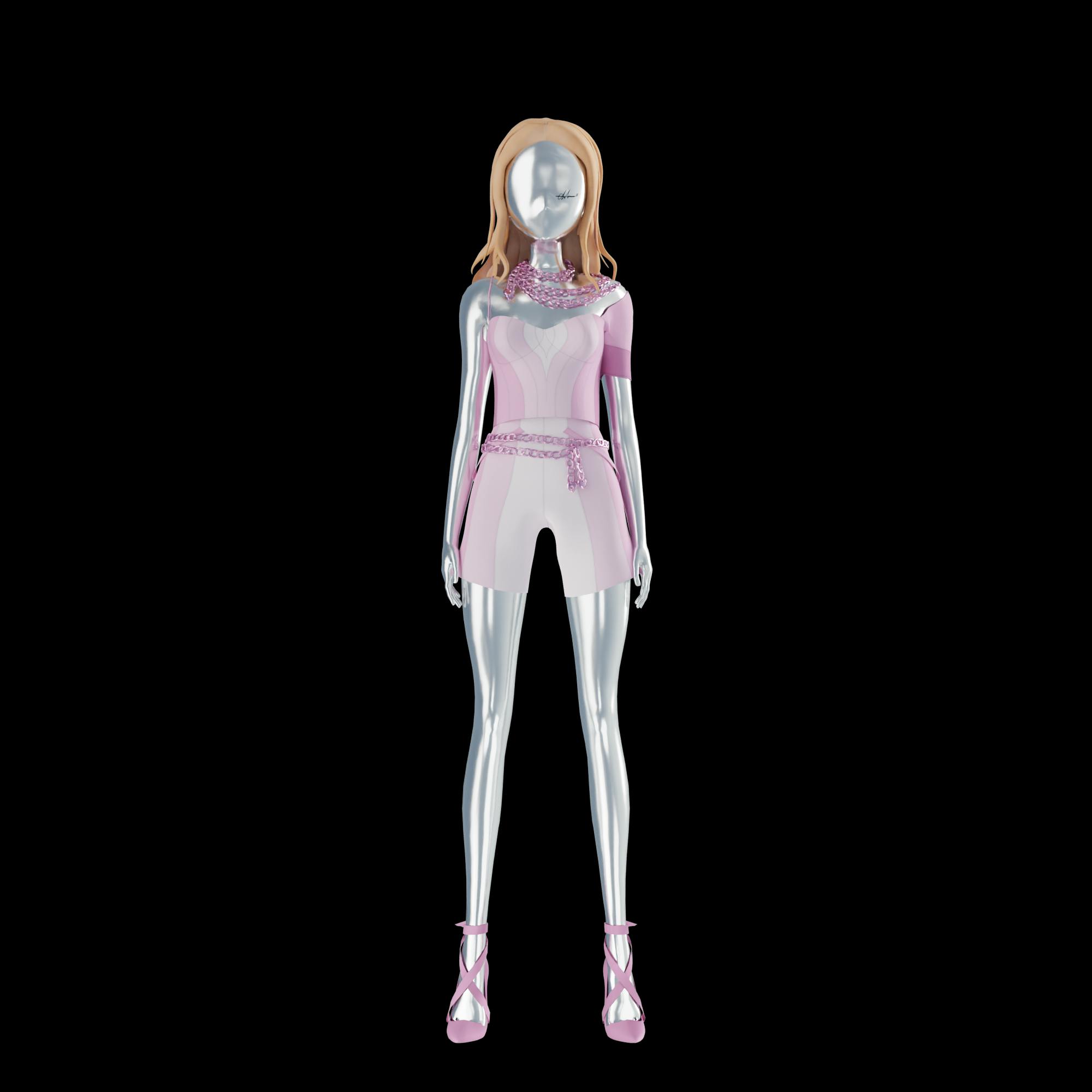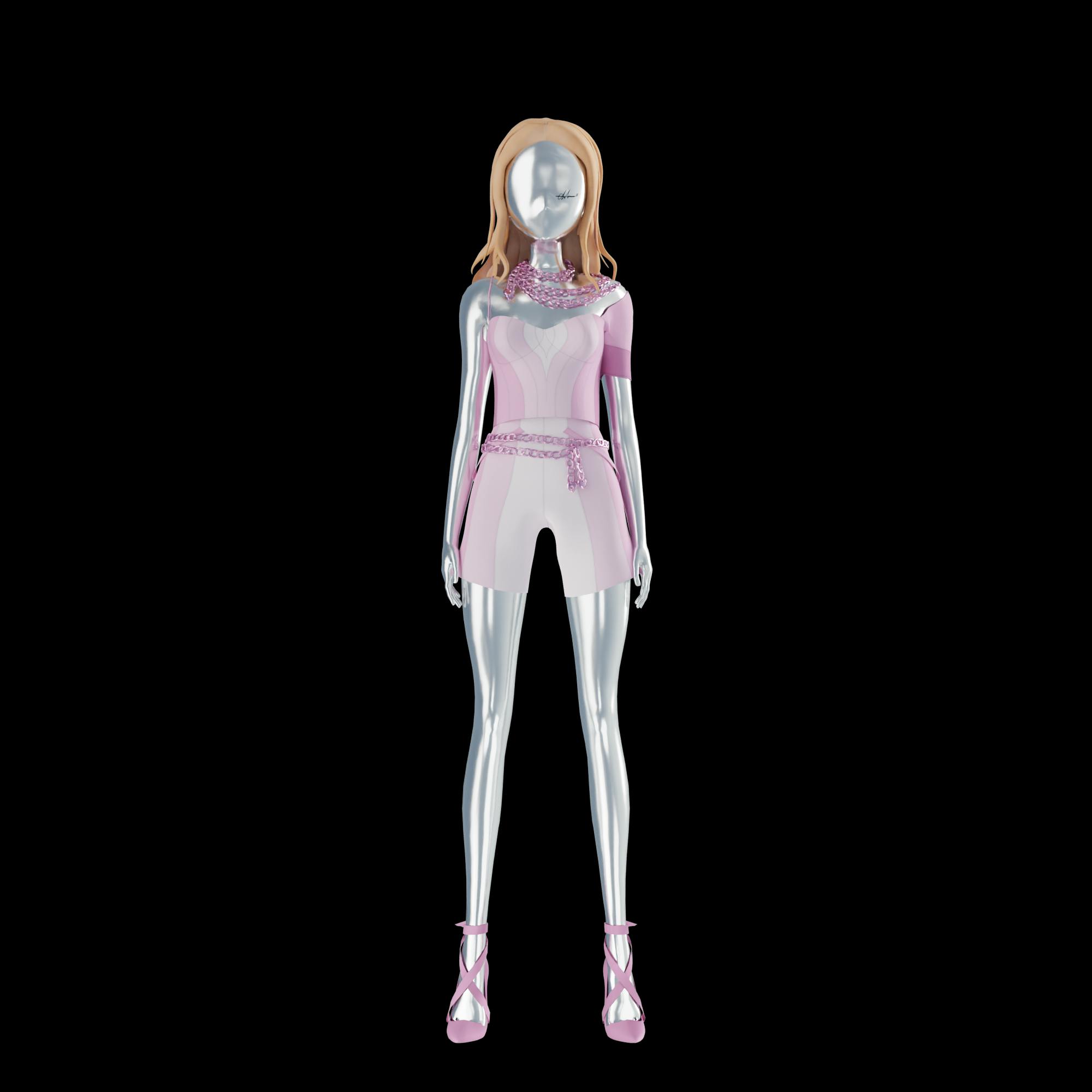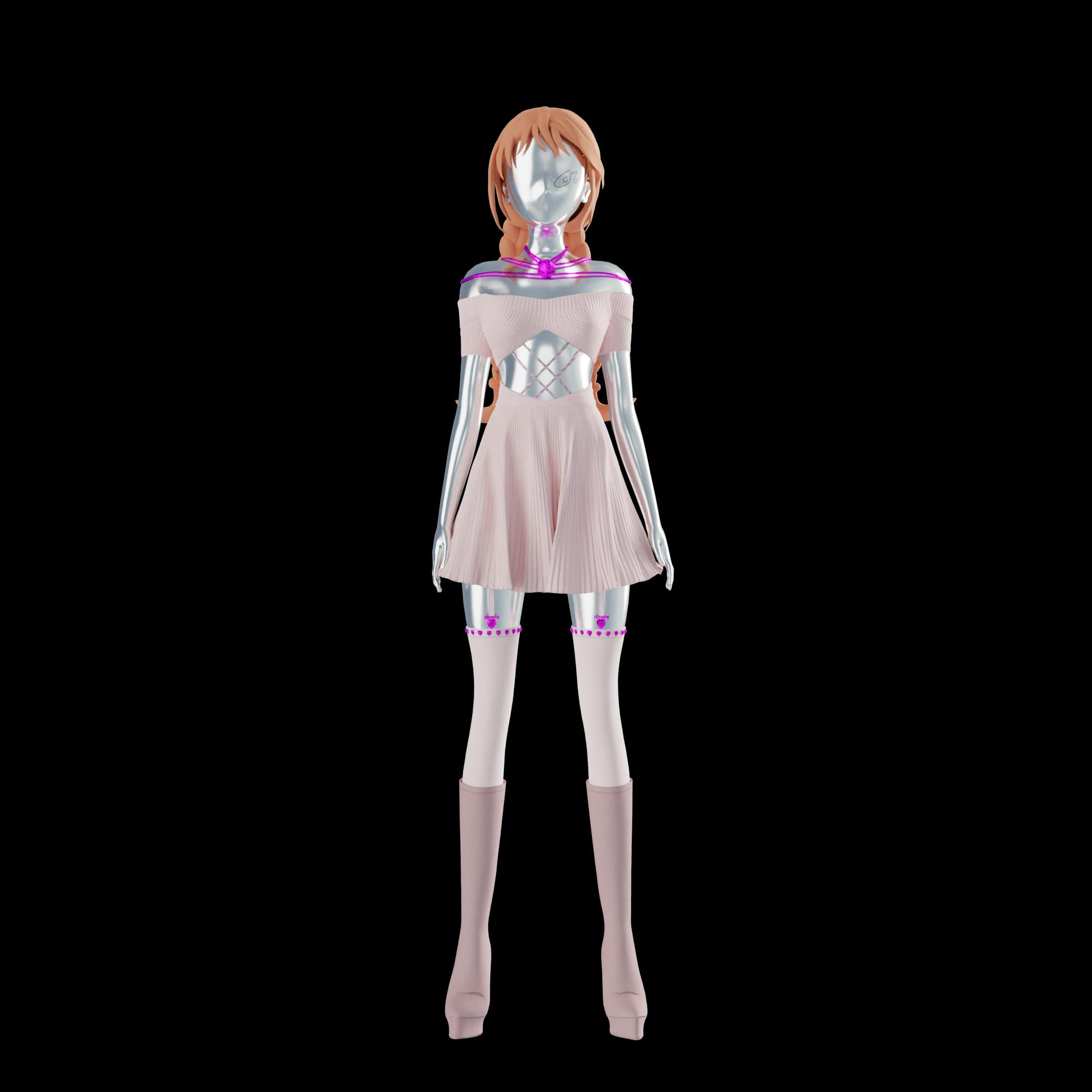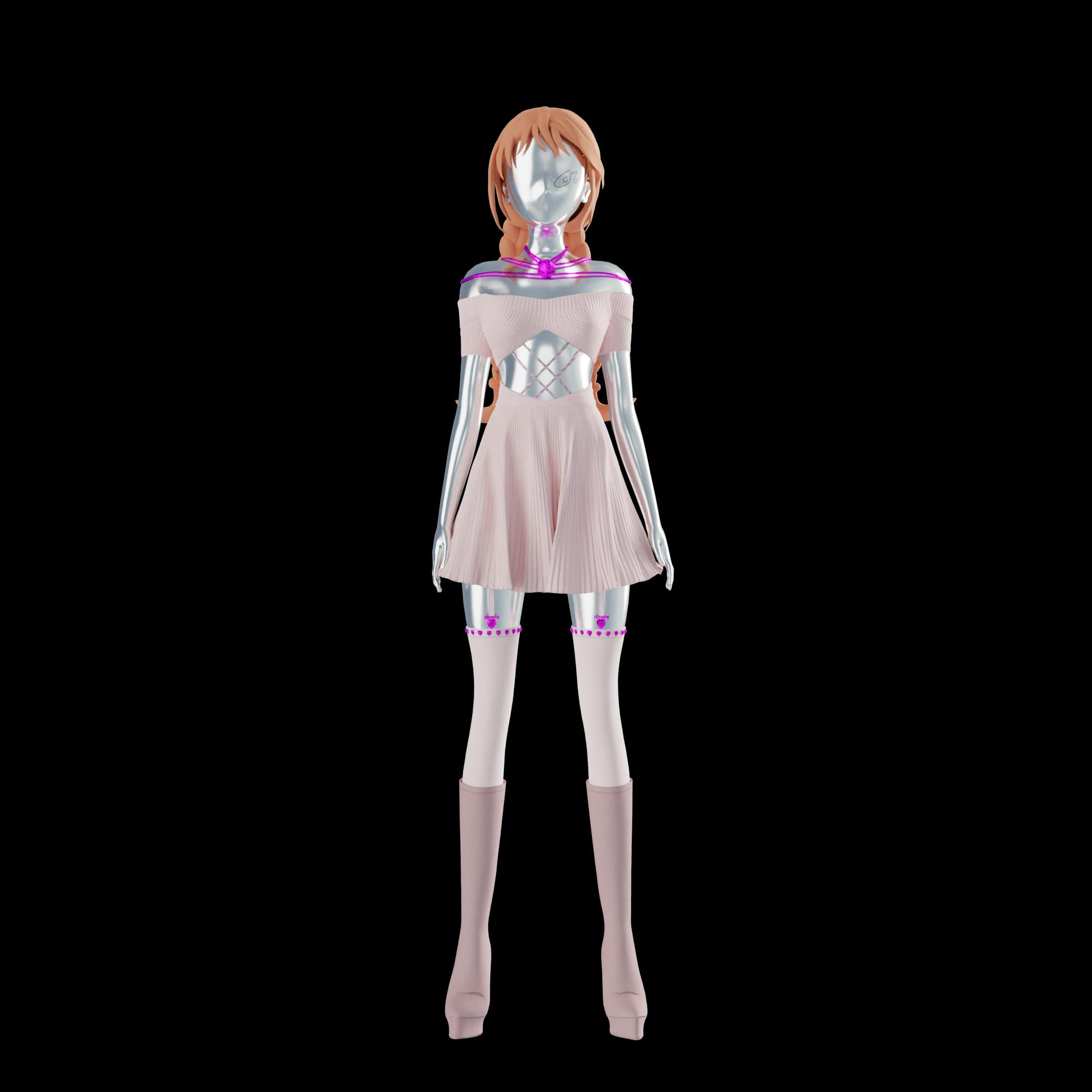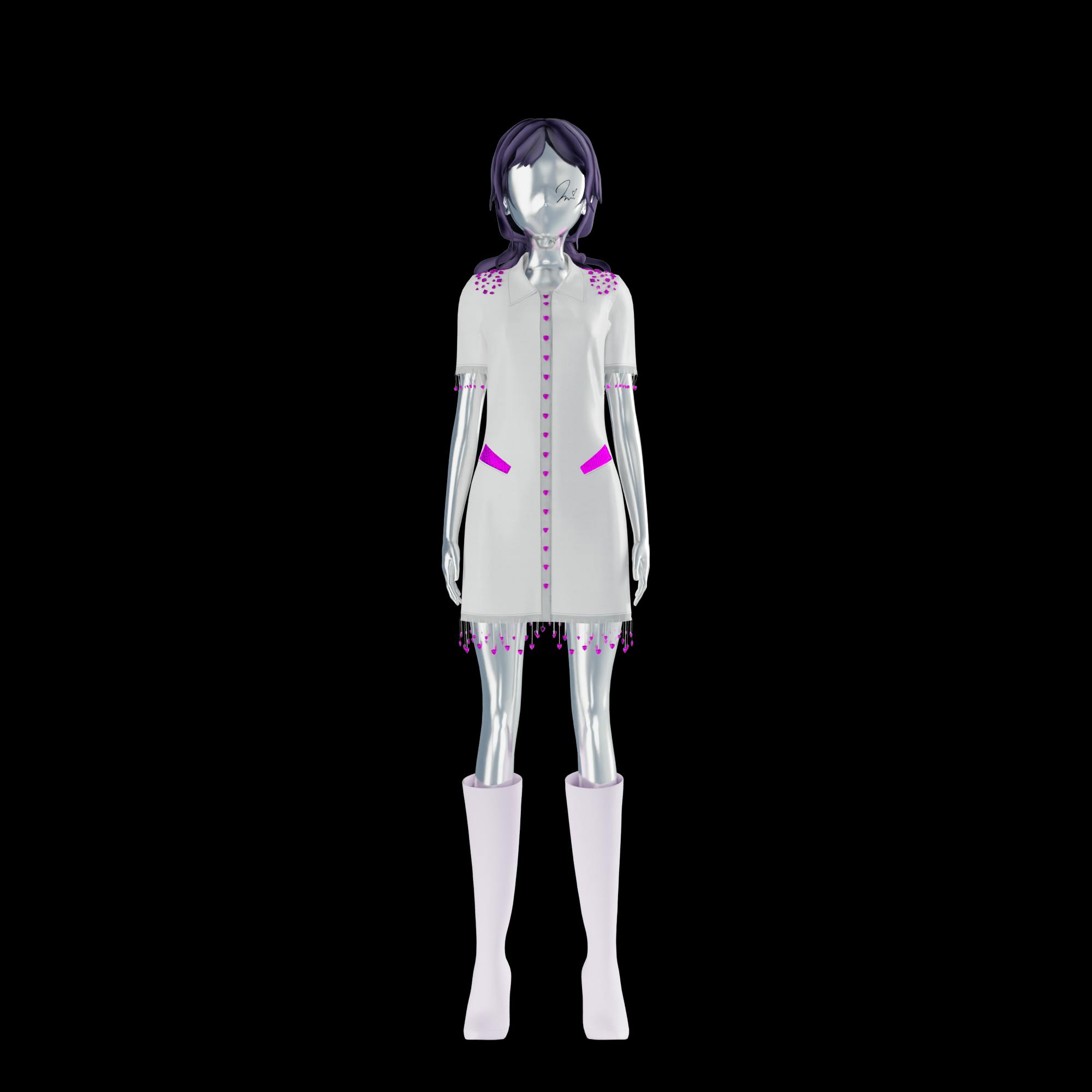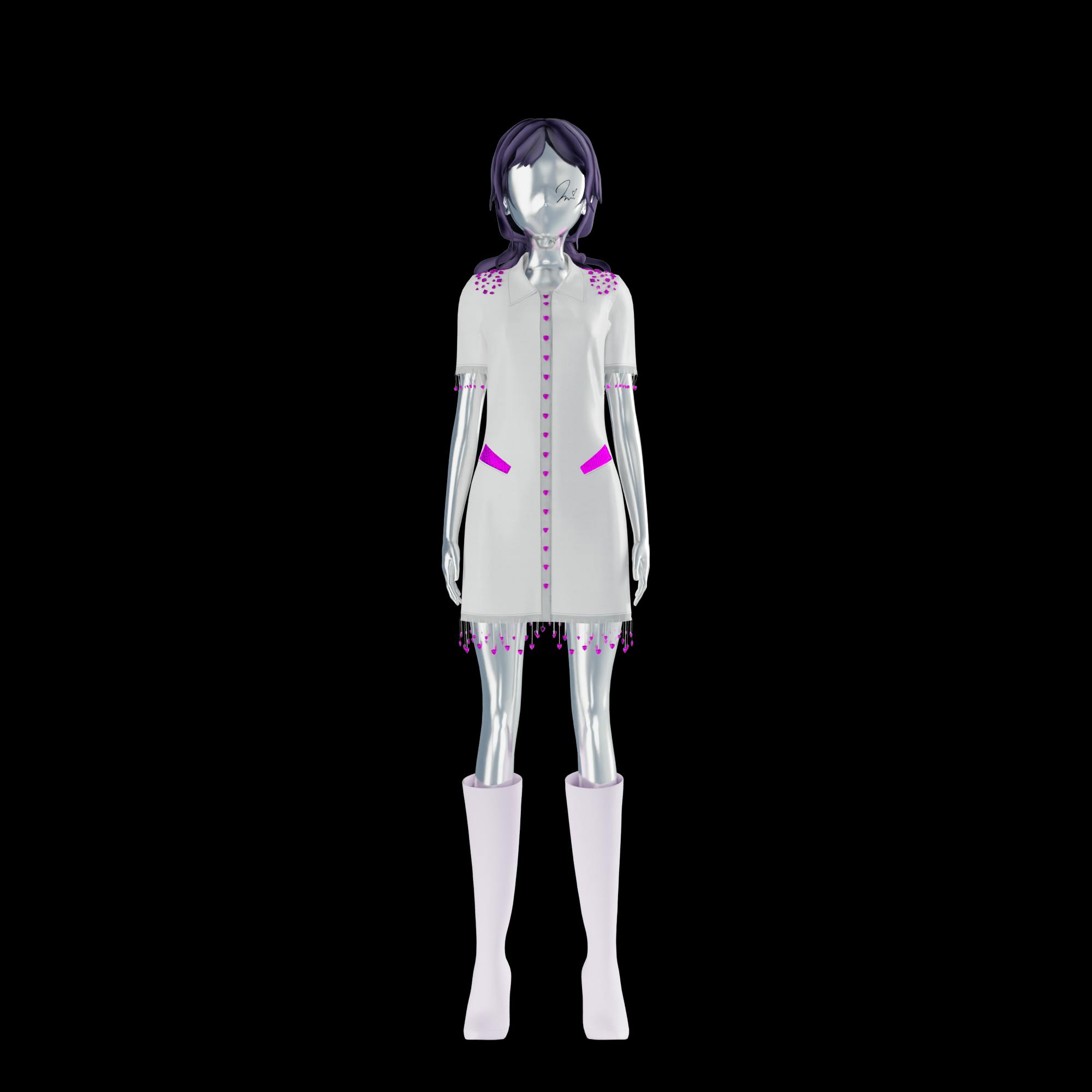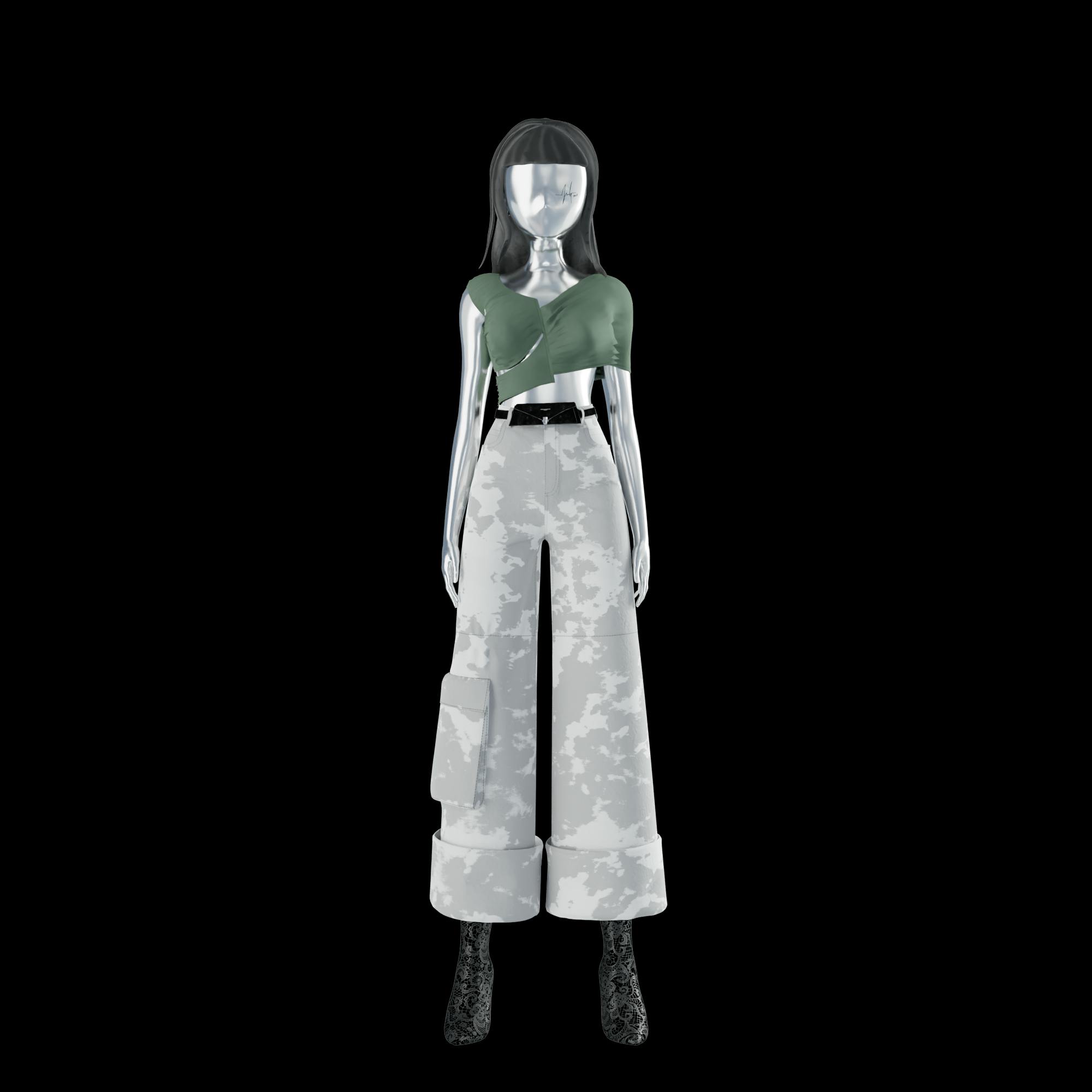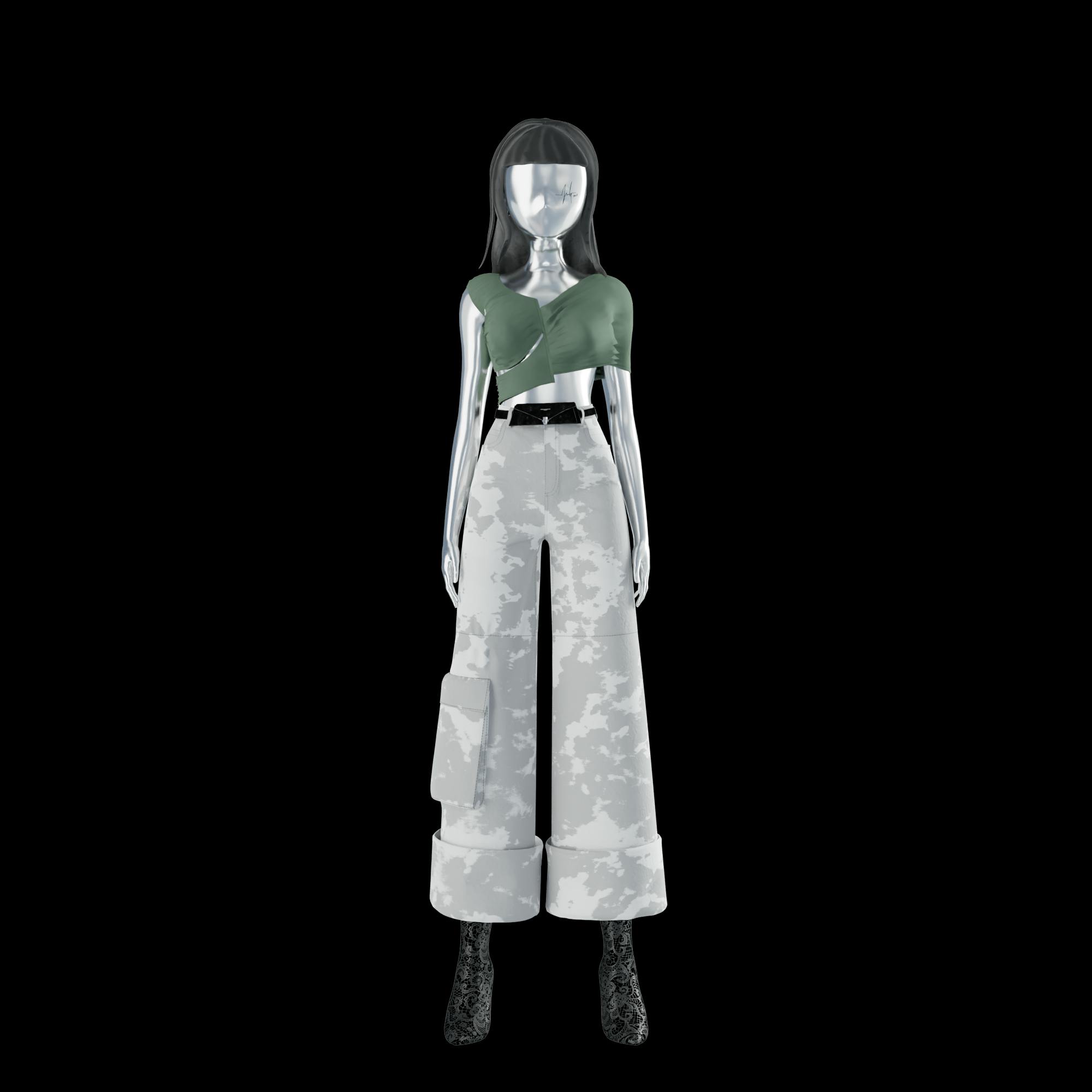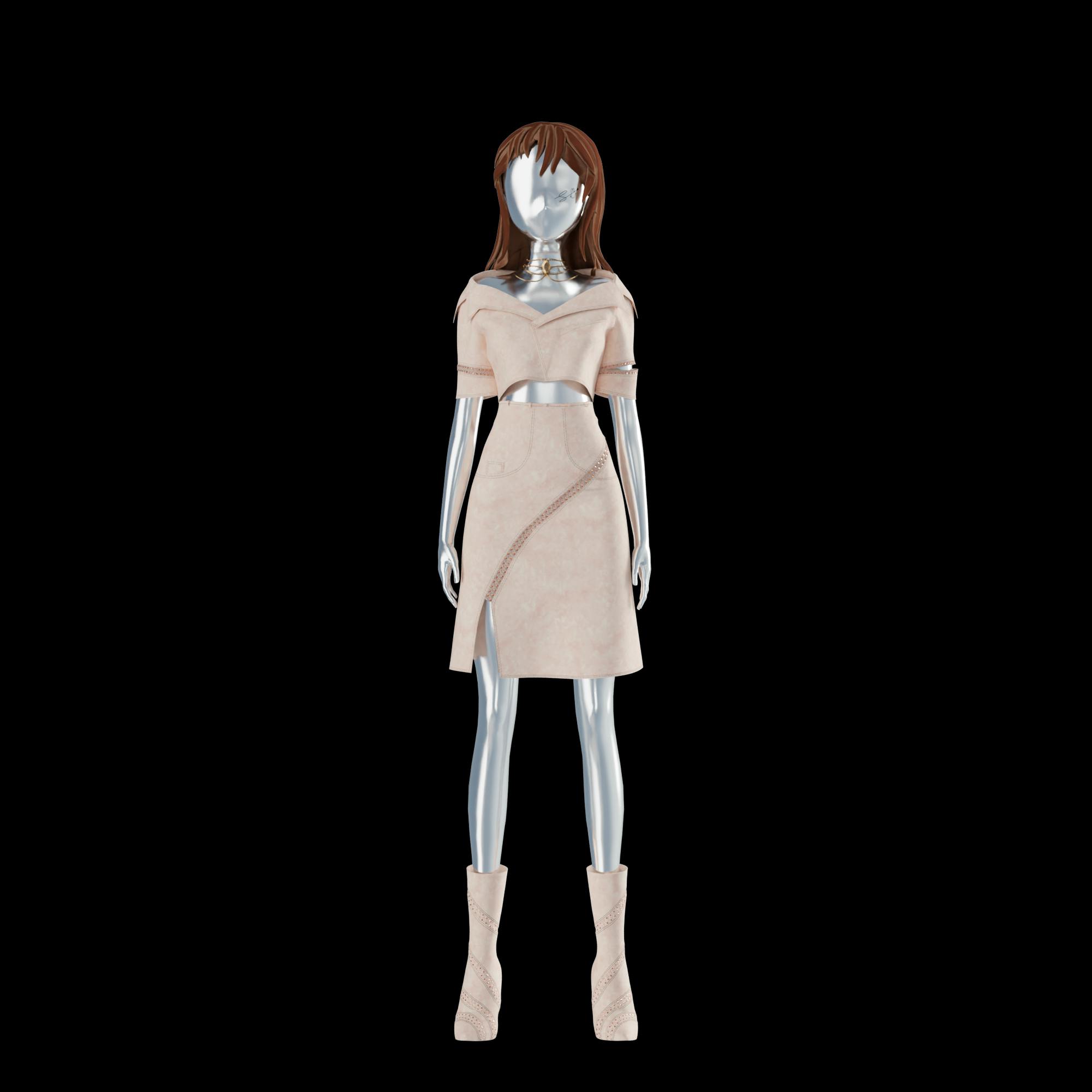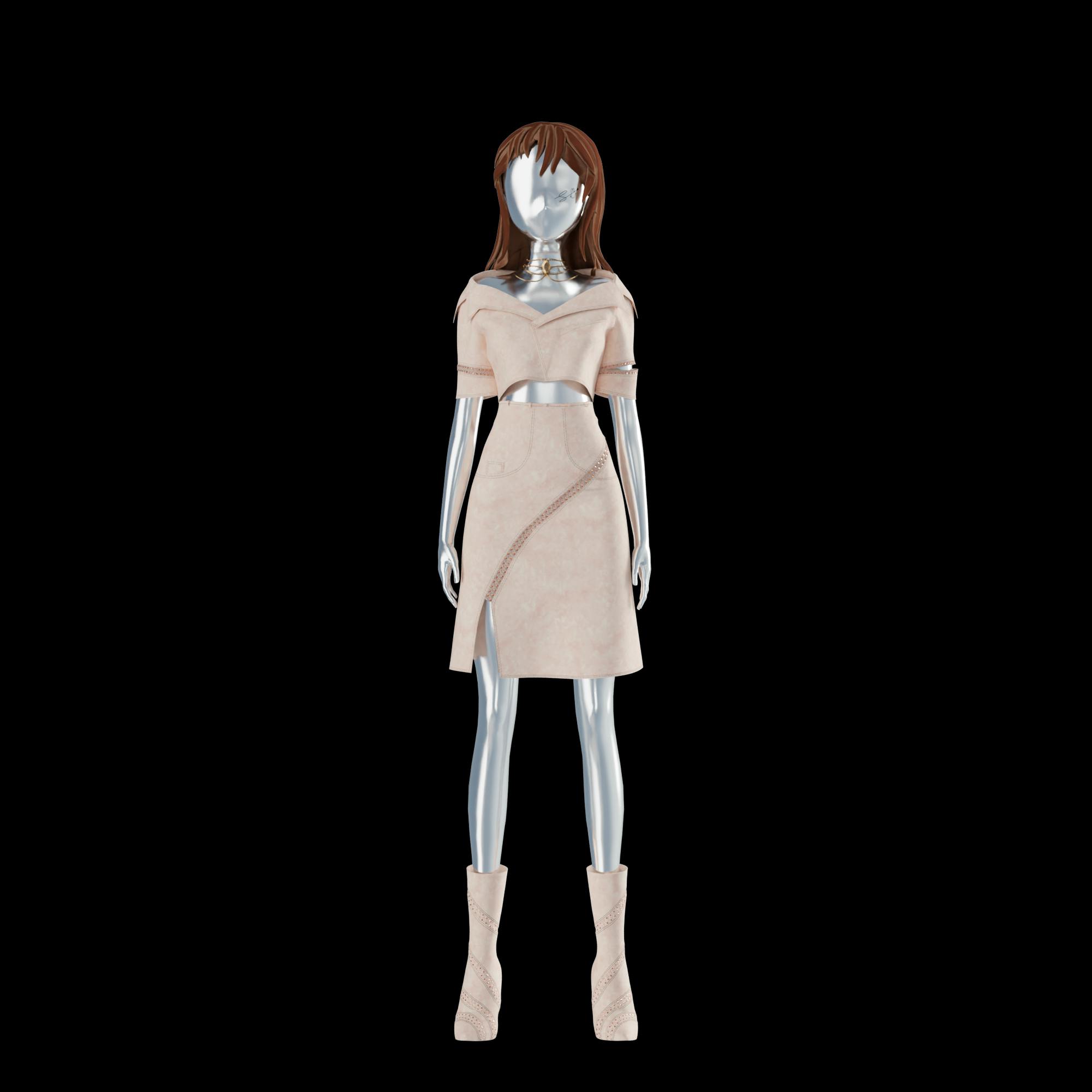 The M3TALOVE Outfits
Inspired by the unique character and personality of each LIGHTSUM member, French fashion designer Victor Weinsanto created a cool collection of fun, bold, and colorful outfits.
Victor Weinsanto launched his namesake brand in 2020 after two years with Jean Paul Gaultier, where savoir-faire, craftsmanship, and freedom were ingrained in his creative process. A former professional dancer, Victor brings his love of performing arts into fun, colorful and cabaret-themed presentations. He finds inspiration in live entertainment and art as well as history, architecture, and music. 
Weinsanto and BNV worked side-by-side with the LIGHTSUM members to capture their individual style and personality in the final avatar and looks. "My idea was to connect to the LIGHTSUM spirit—each girl has such a strong personality, and that was really inspiring to me," saidWeinsanto, who bonded with the band both through creative online-conversations and in-person in Los Angeles during KCon in August 2022.
"It is a great honor for us to collaborate with Victor Weinsanto, who is a rising star in the fashion industry. The experience with NFTs and fashion through this collaboration was mind-blowing and so much fun! The designs are all reinterpreted in Victor's and our own style, and we all presented our own opinions and joined in from the planning stage," added LIGHTSUM.
Join Our Fashion Metaverse.
We are building an entirely new society, where the value we provide to our growing community is true, transparent and secure ownership of high value digital assets and opportunities in the form of fashion NFTs by established and emerging brands and designers. Brand New Vision is a fashion-first NFT platform turning NFT ownership into unique brand experiences. We are building the world's most advanced digital NFT wardrobe and making fashion NFTs wearable, covetable, and collectable in the Metaverse.