The New Renaissance
Extending Francis de Lara unique aesthetic that mixes the historical references with the avant garde, the Genesis Eve drop takes inspiration from the Renaissance period and reinterprets it with exquisite design - embracing the past with the present. They are also digital versions (digital twins) of the brand's iconic one of a kind haute couture jewellery-eyewear piece which sells for £19,800
The genesis 'Eve' bejewelled glasses are now set to embrace the future with only 10 pairs available at 0.25 ETH each.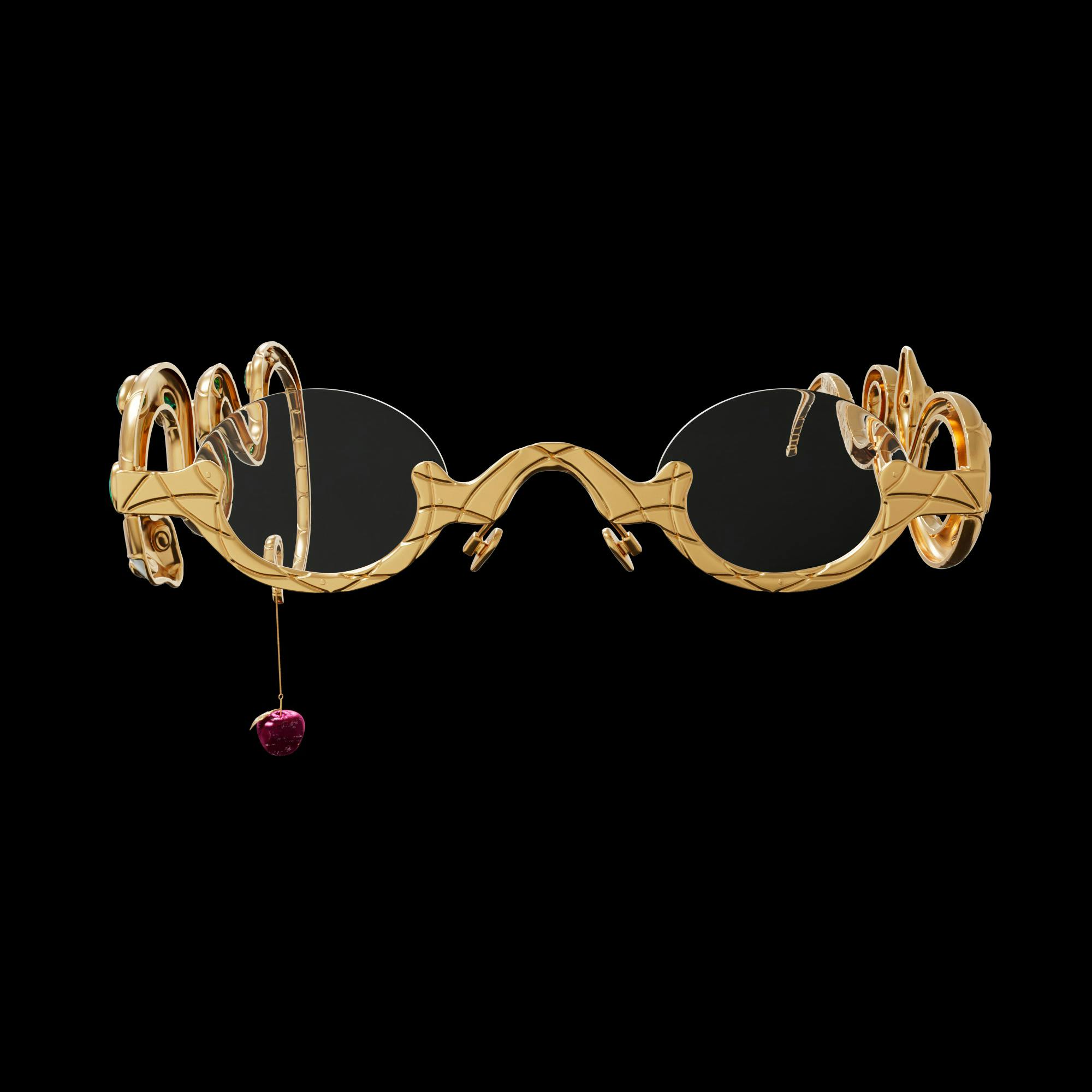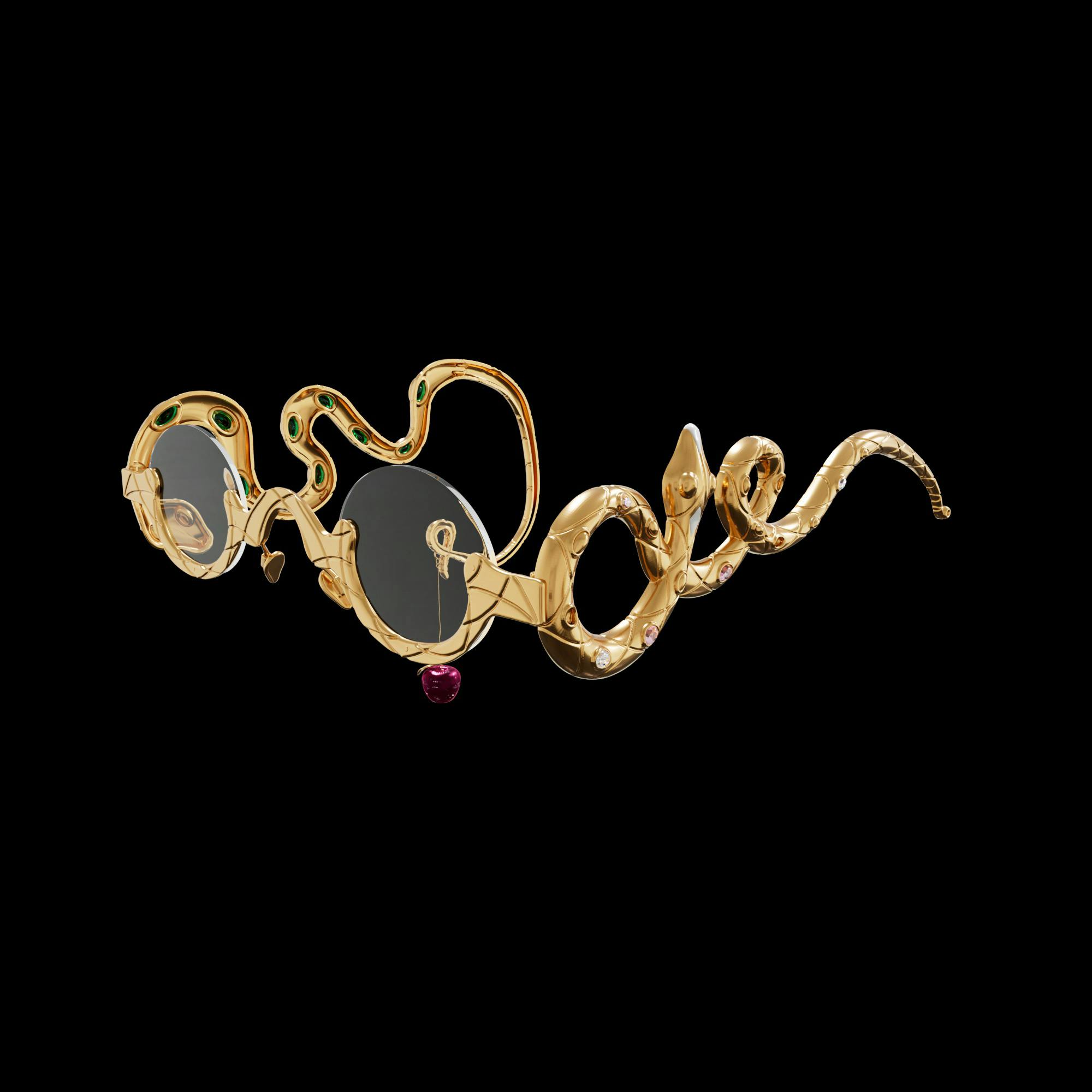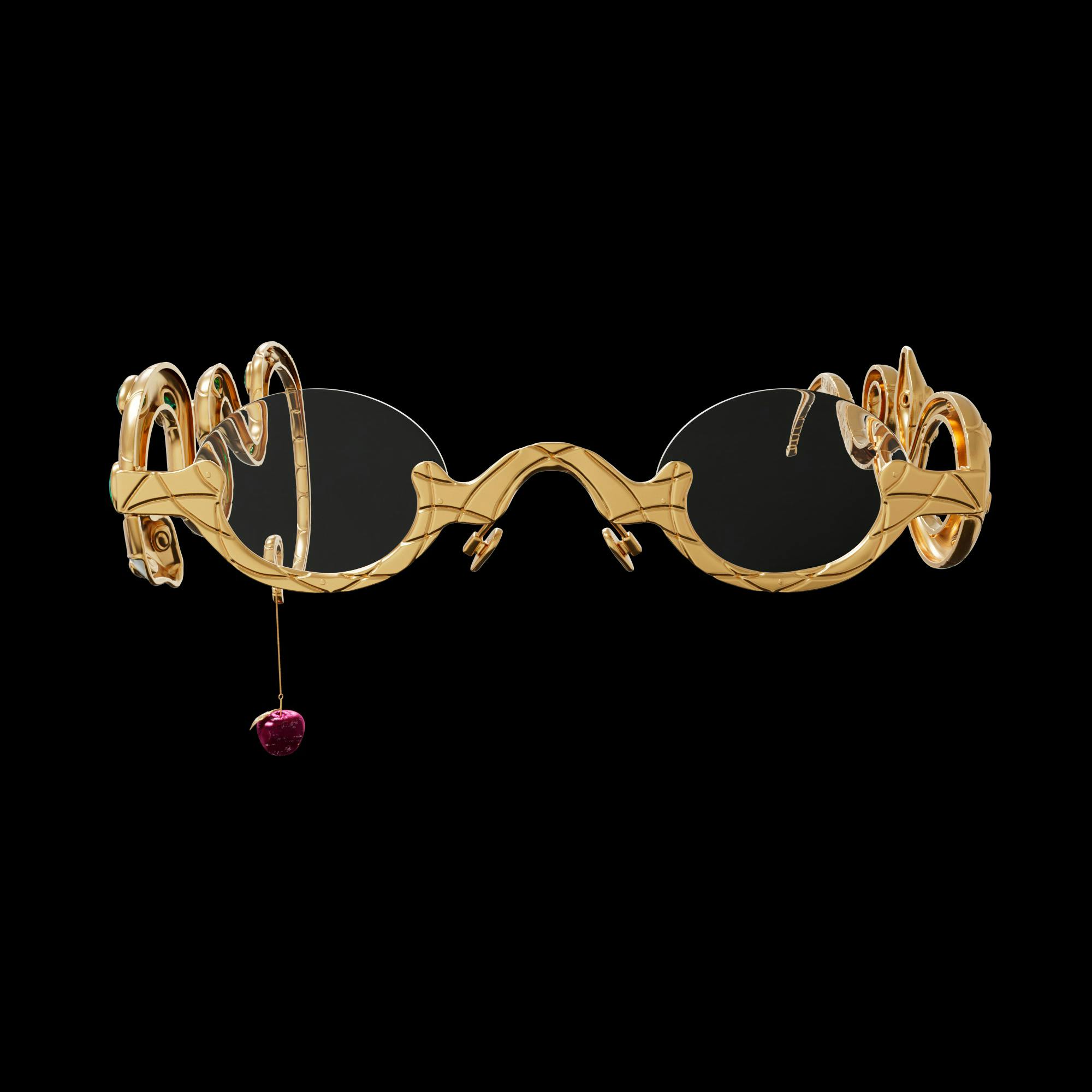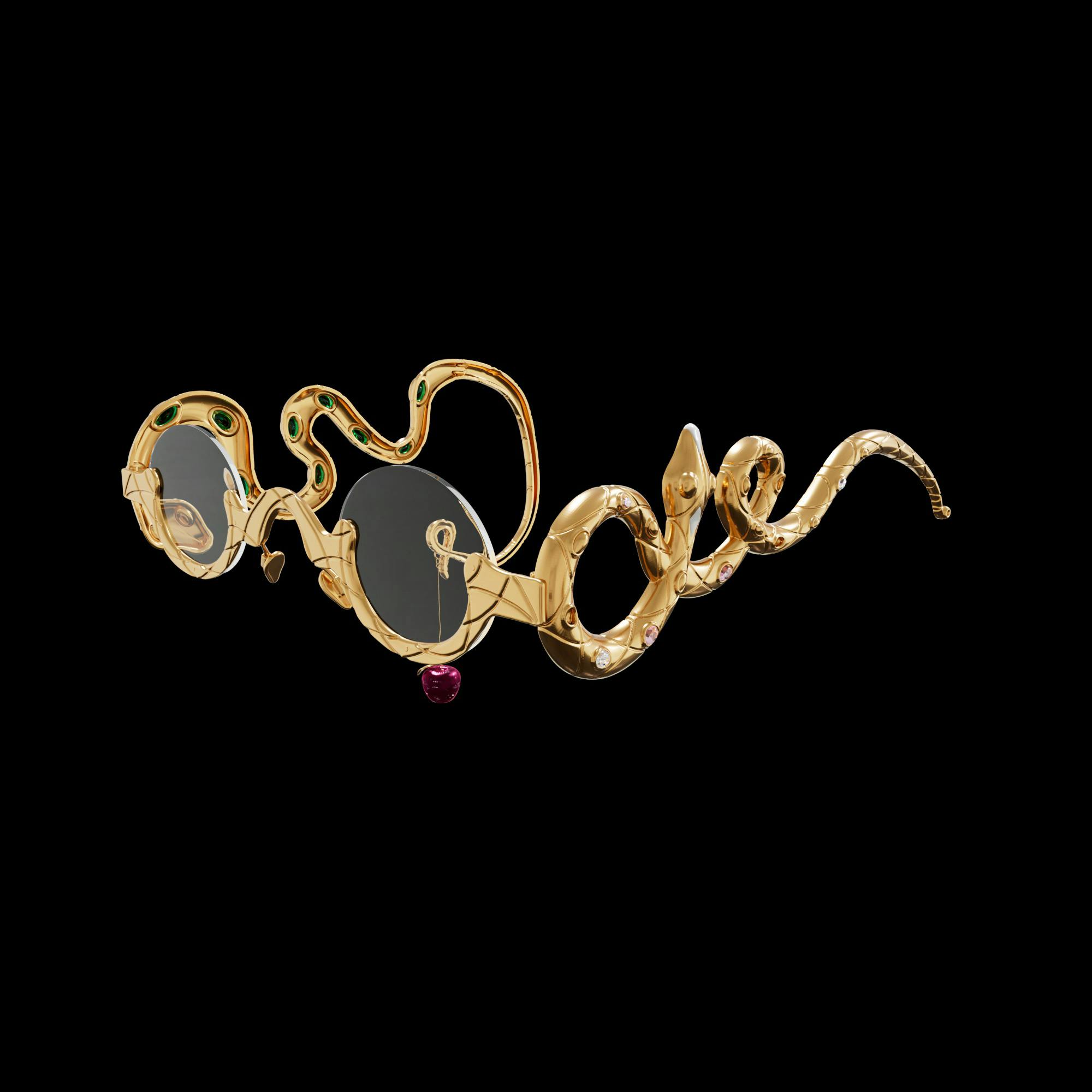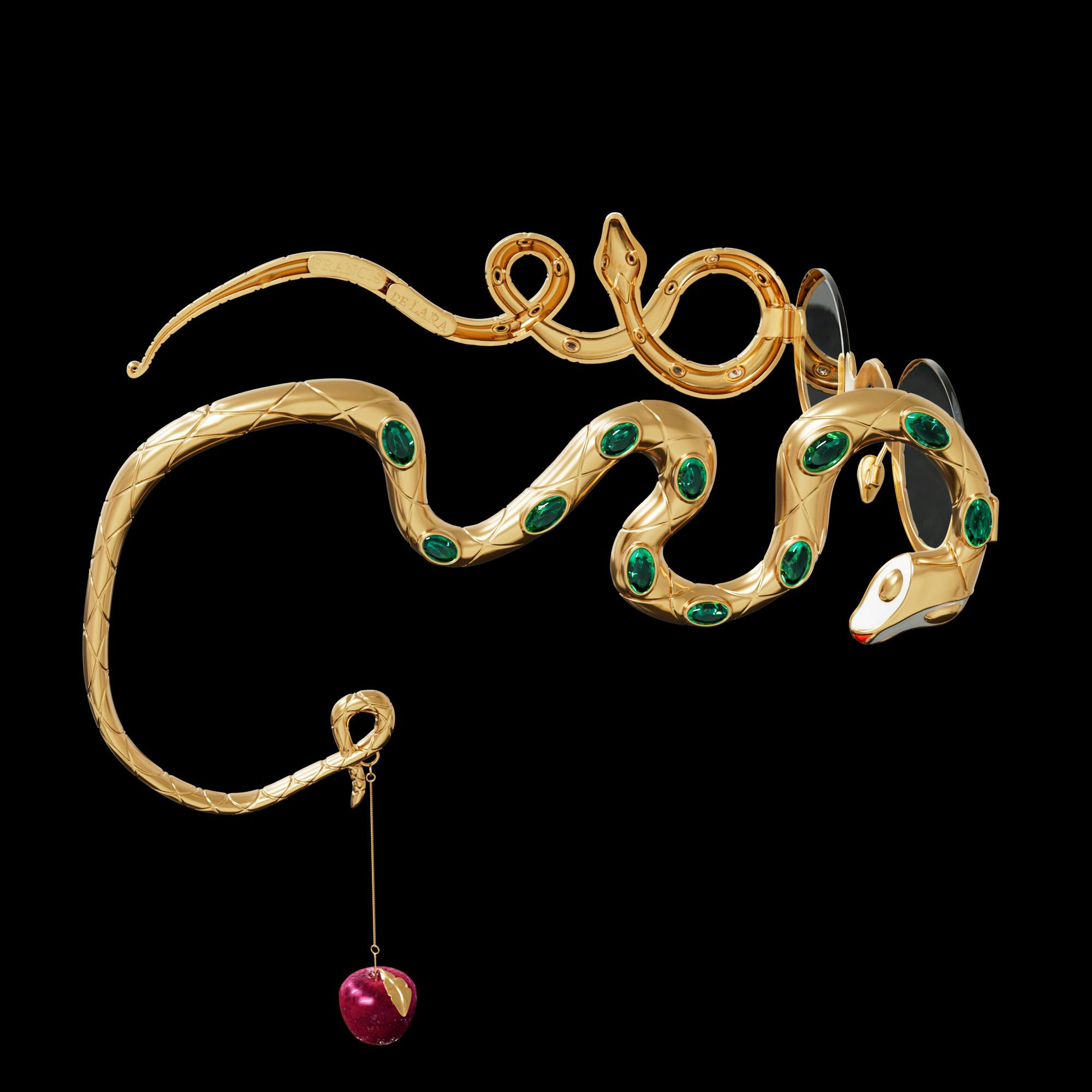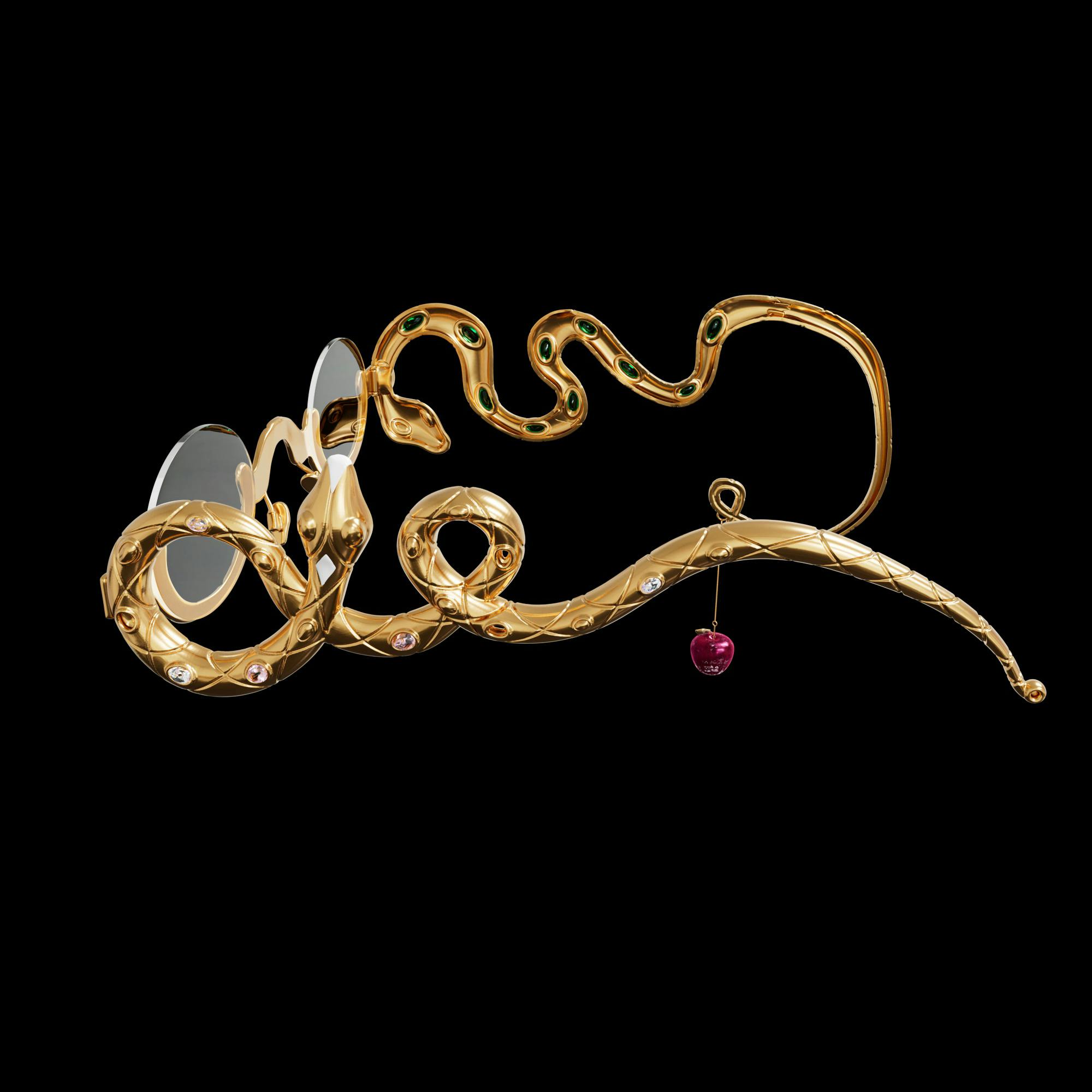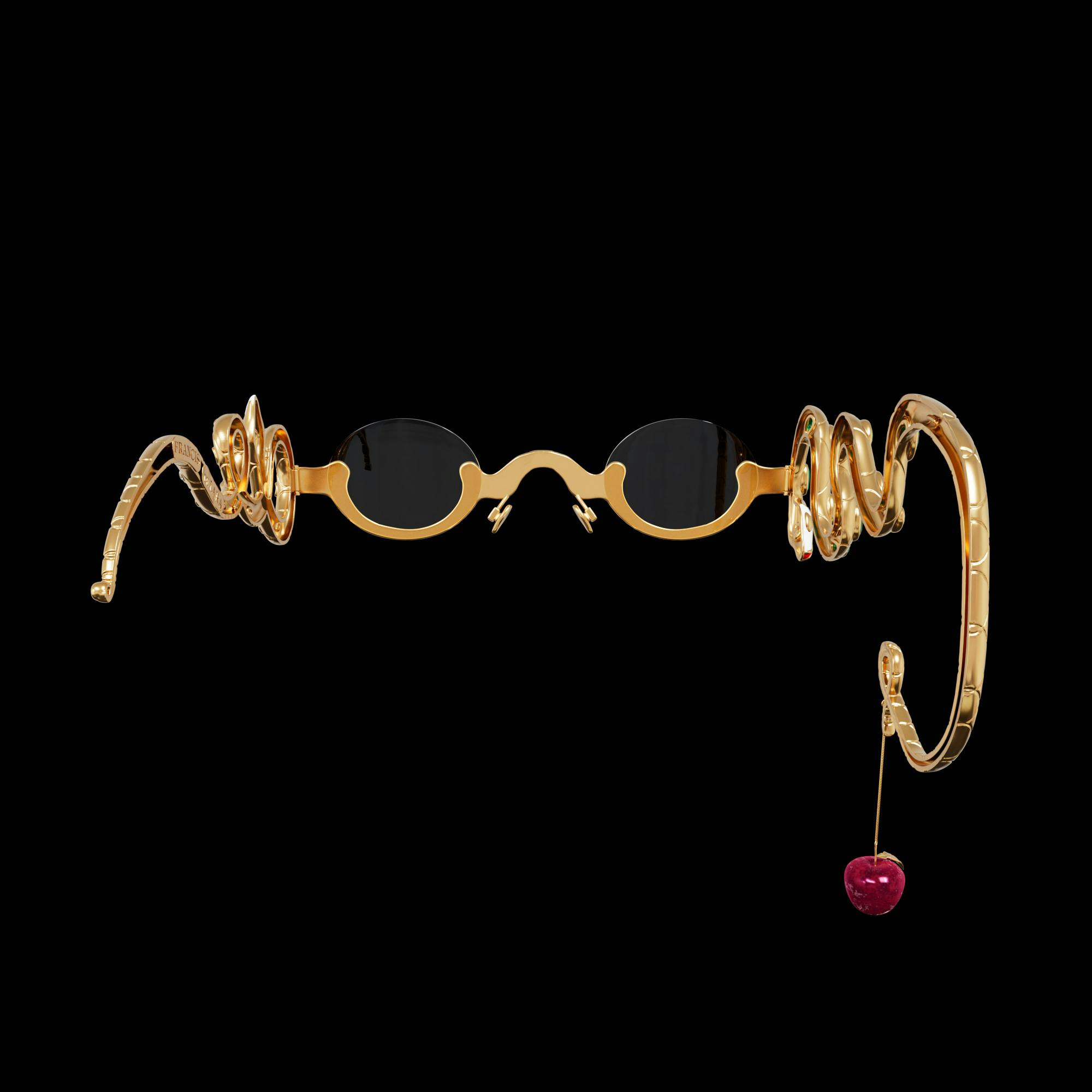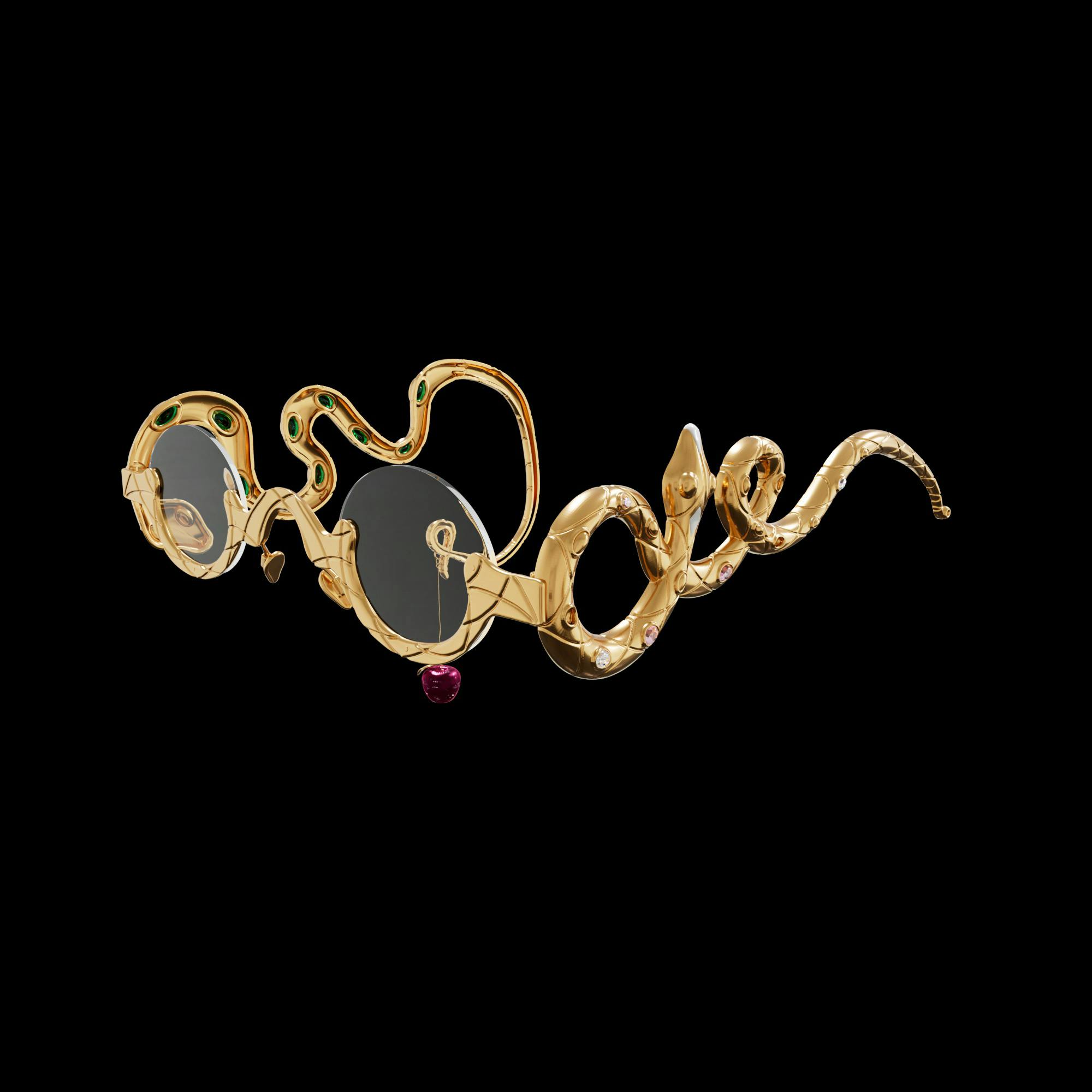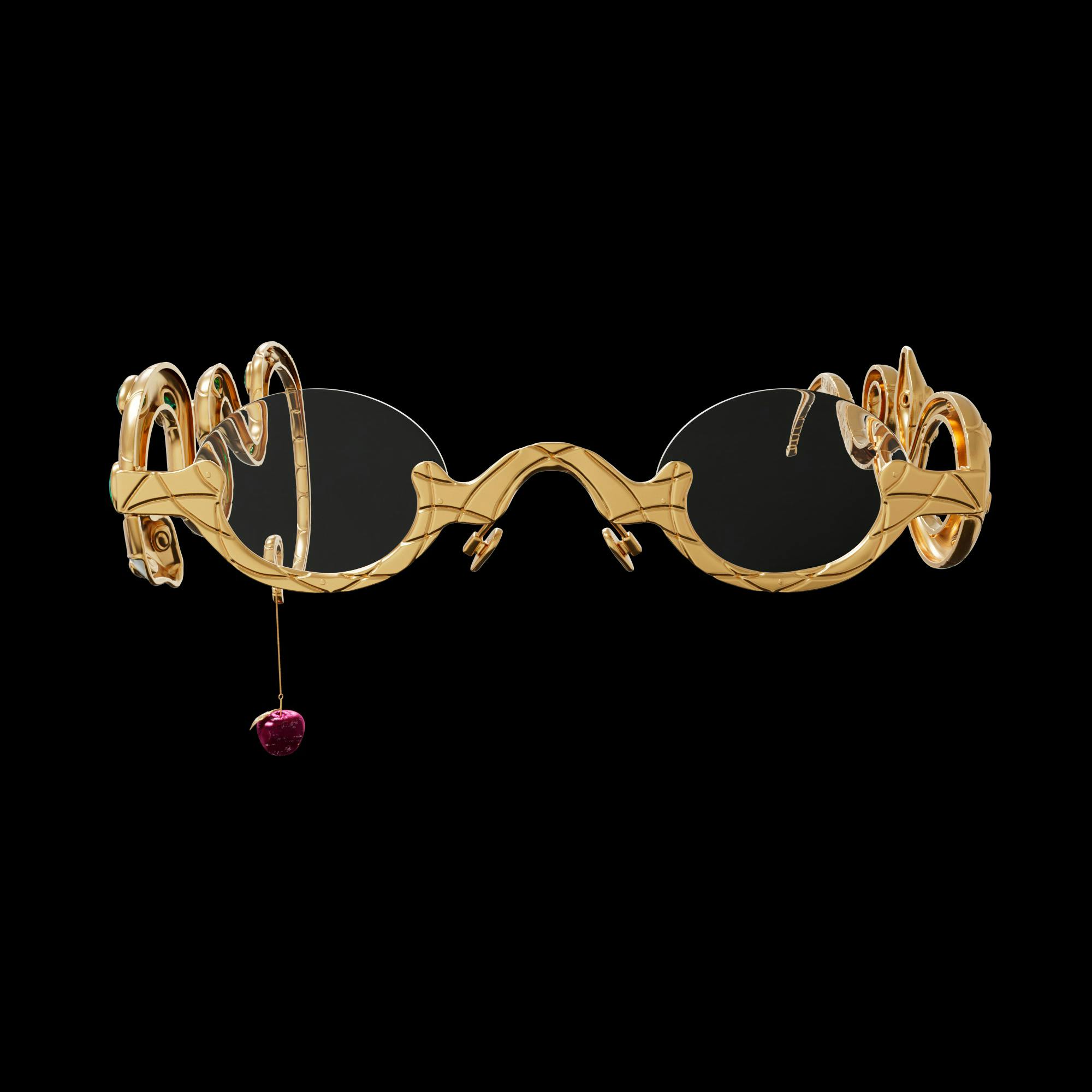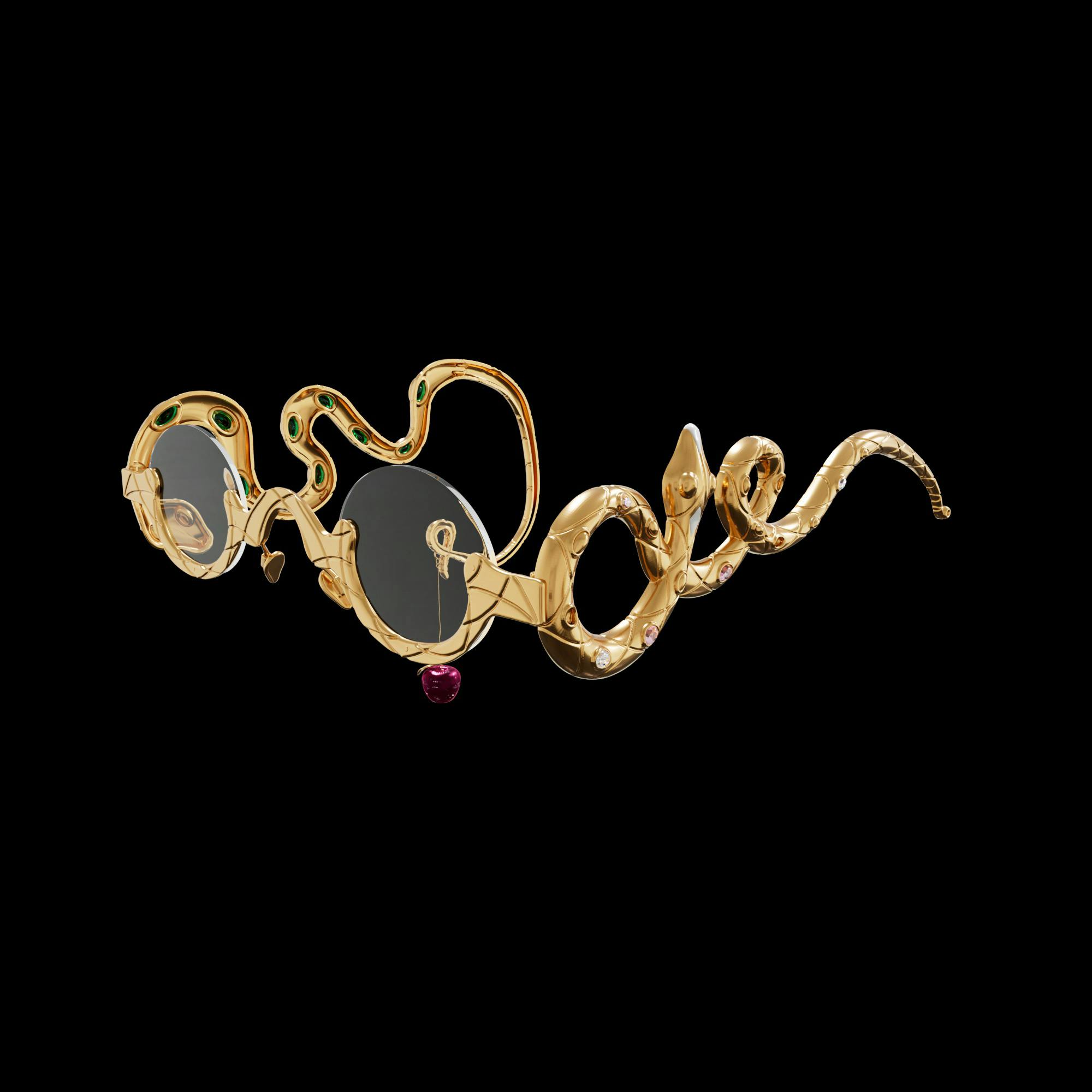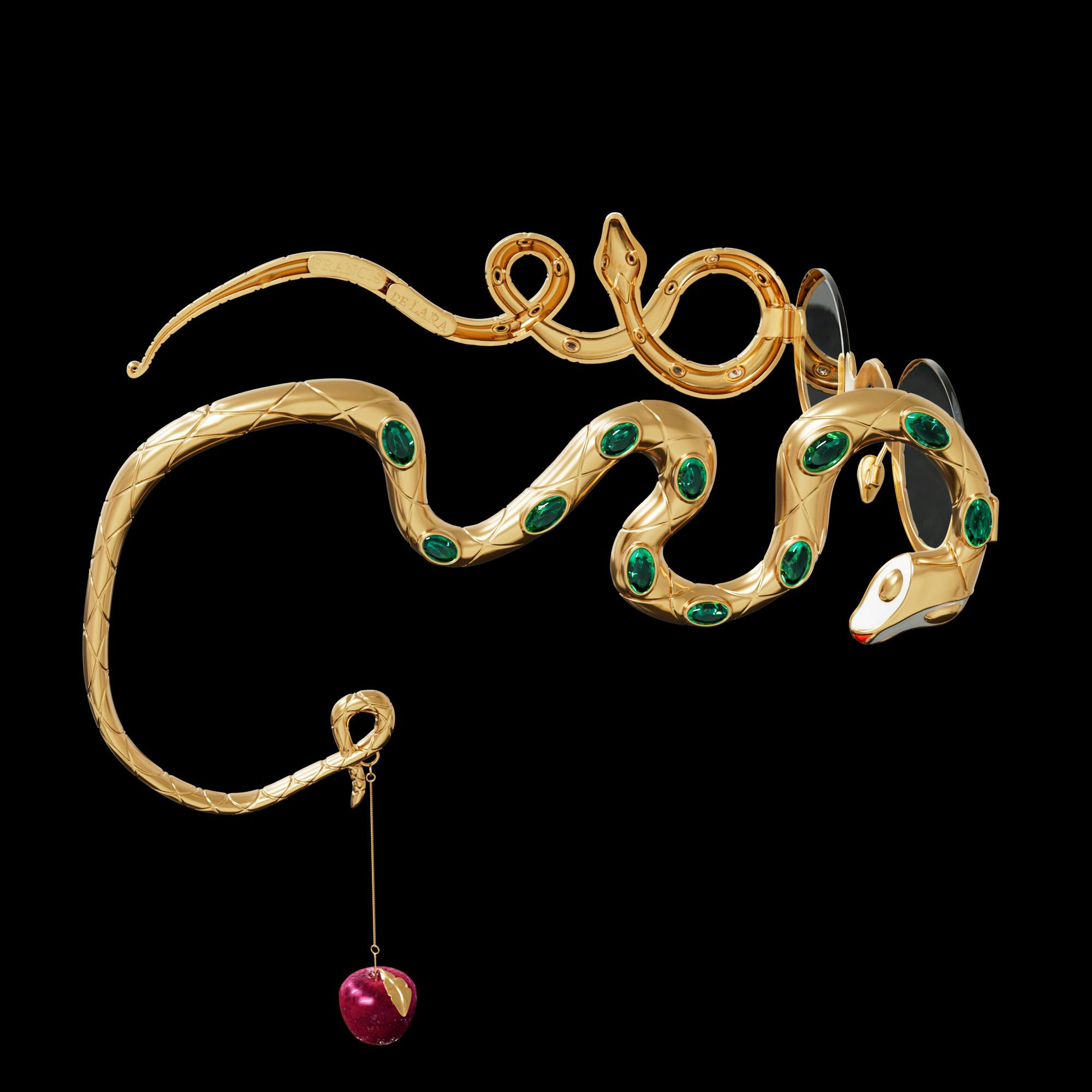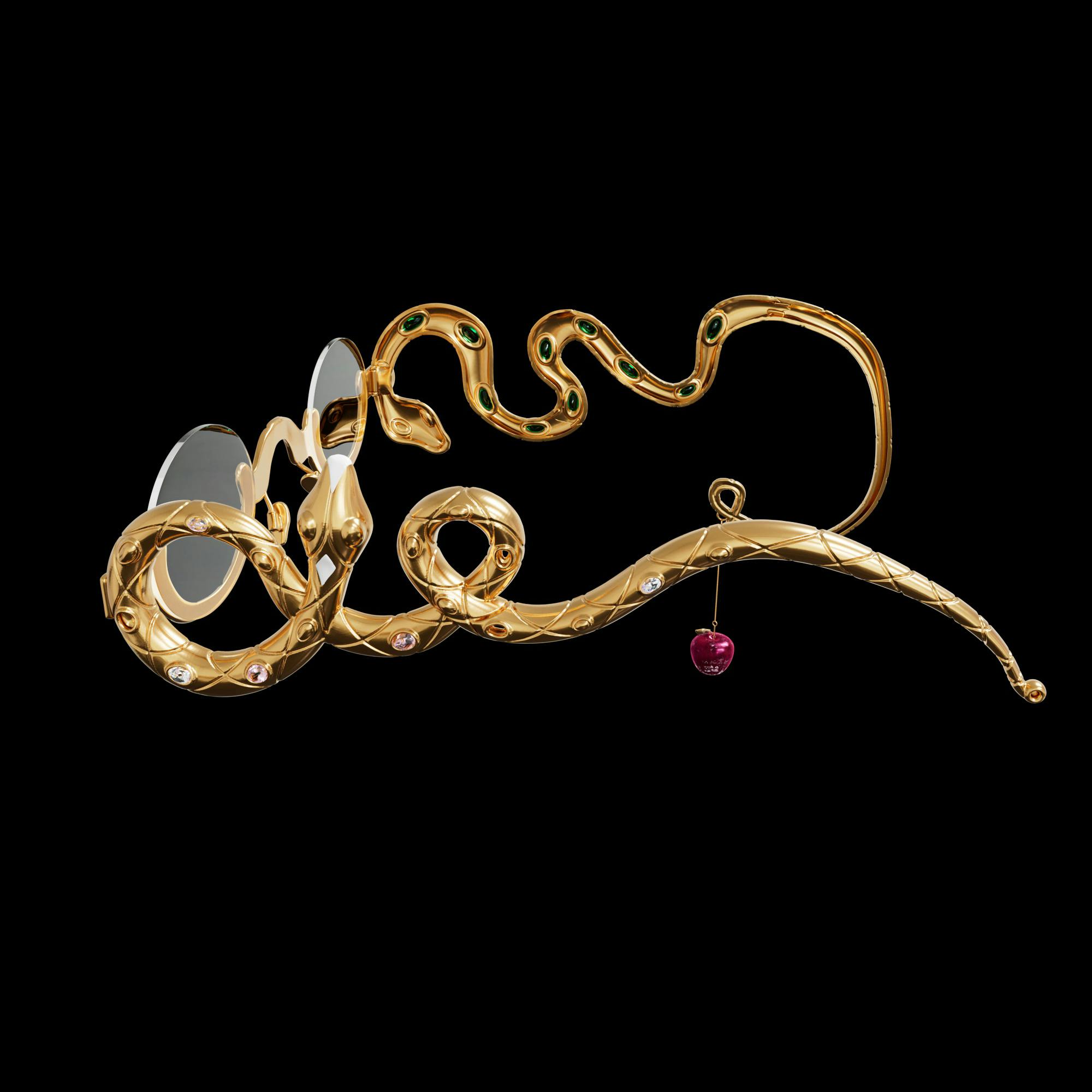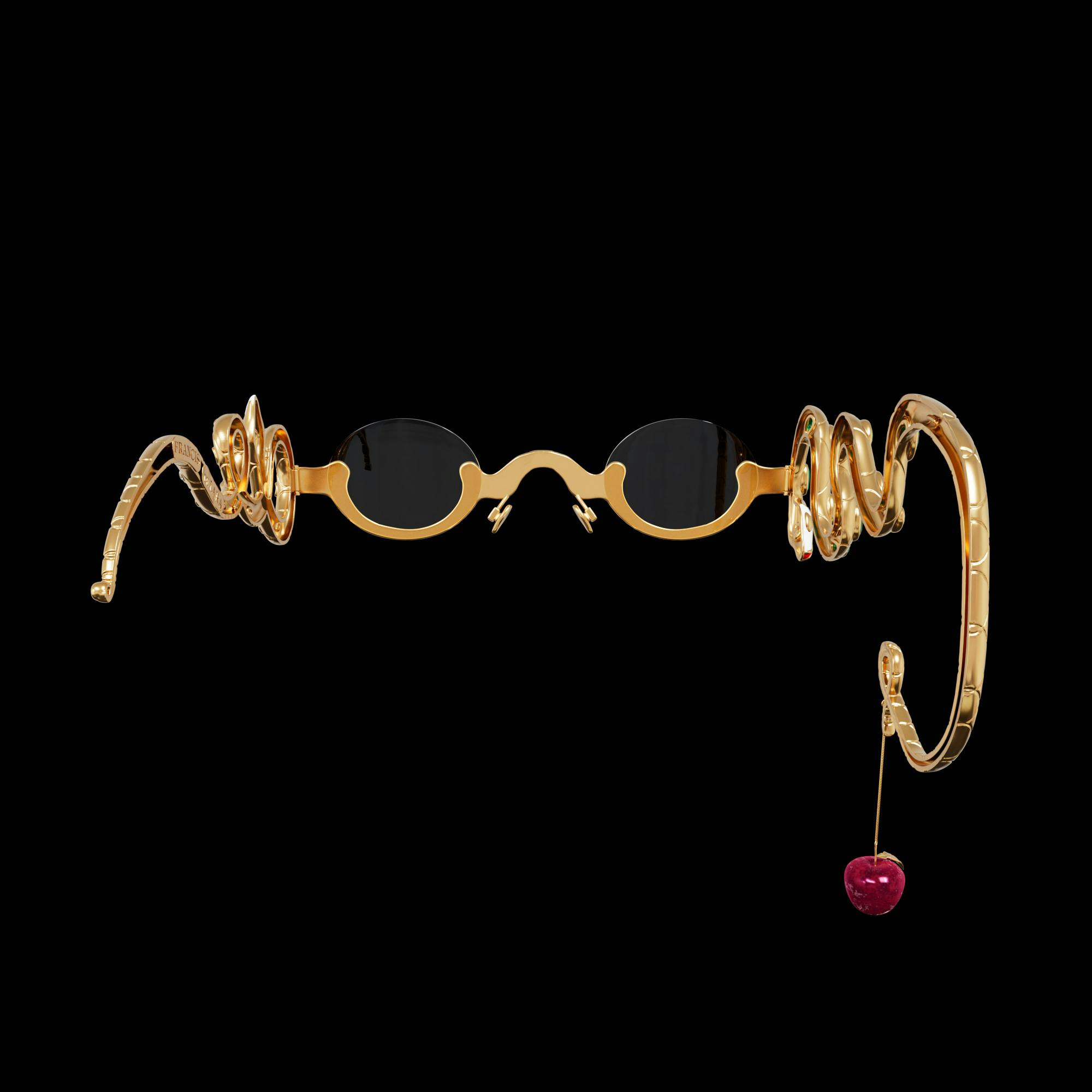 Genesis 'Eve' Bejewelled Glasses
Reinterpreting the brand's completely handmade one-of-a-kind haute couture jewellery-eyewear piece, these 'EVE' glasses bring fine and luxury craftsmanship into the digital world. Featuring two serpents as the side temples, this piece demonstrates a contemporary reference to Renaissance period and the artful romance of the time. The larger, emerald encrusted serpent's tail curves around the wearer's ear, and temptingly dangles a juicy tourmaline apple, whilst the gentler serpent, with cognac diamonds, pink sapphires, and 18k gold cabochons, gazes towards the sky. This eyewear piece will definitely give your avatar a unique and luxury look in the metaverse.
"I HOPE EVEN IN THE DIGITAL WORLD, PEOPLE WILL APPRECIATE AND FEEL THE HAND-MADE ASPECT OF MY PIECES. MY ARTISANS AND I TRULY INFUSE OUR LOVE AND DEDICATION INTO EVERY SINGLE PIECE THROUGH OUR HEARTS AND HANDS. THERE IS A LITTLE BIT OF MY SOUL IN EACH FRANCIS DE LARA." - FOUNDER AND CREATIVE DIRECTOR JOHN-PAUL PIETRUS. 
2. Who is John-Paul Pietrus?
3. How Much Is The Public Sale Mint?
4. How much is the gas fee?
Join Our Fashion Metaverse.
We are building an entirely new society, where the value we provide to our growing community is true, transparent and secure ownership of high value digital assets and opportunities in the form of fashion NFTs by established brands and designers.
Brand New Vision is a fashion-first NFT platform turning NFT ownership into unique brand experiences. We are building the world's most advanced digital NFT wardrobe and making fashion NFTs wearable in the metaverse.